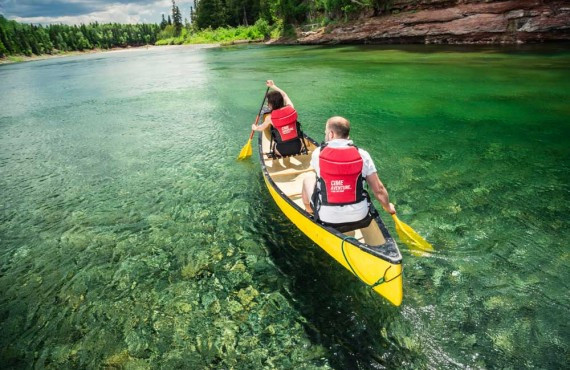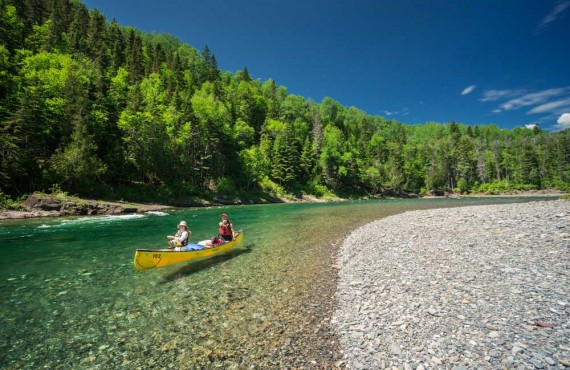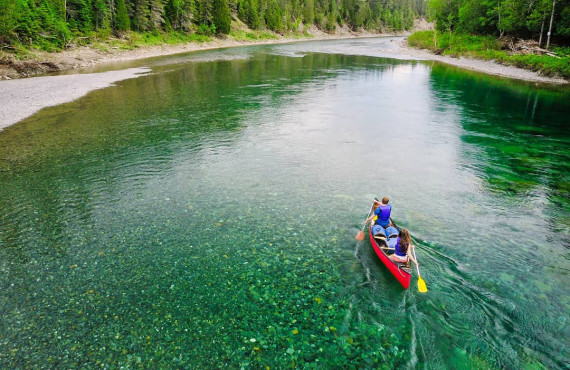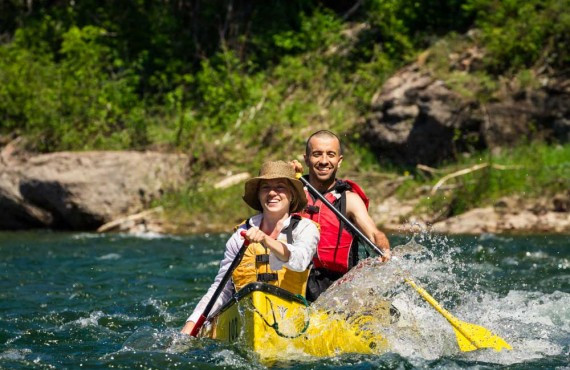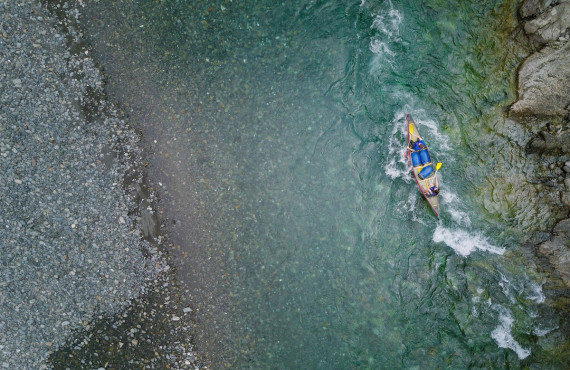 Description
Duration: 6 to 7 hours incuding 4 hours of canoeing
Schedule: Departing at 10:30 a.m.
Season: June 11 to Sept. 26
Departing from: Bonaventure

Experience an exciting, authentic adventure as you paddle with the current along one of the most beautiful rivers in Quebec!

During your 20-kilometre stretch of the Bonaventure River, you will encounter a few rapids (R1 and R2) along the way. Three patrollers are present on the river (in the front, middle and back)
Discover the river's loveliest nooks and crannies and the plant and animal life of Gaspesie. Take a break for a picnic or a swim by the river

Don't miss your chance to experience this typically Canadian activity on the spectacular Bonaventure River!
Rates
Season
2022/06/10 to 2022/09/18

$

78

$

156

$

88

$

131

$

165

$

175

2023/06/09 to 2023/09/17

$

80

$

160

$

90

$

135

$

170

$

180
* This activity is recommended for people aged 14 and over.
* Prices include, transportation to the launch point, safety instructions, 3 patrollers and necessary equipment (canoe or kayak, jacket, paddle, waterproof bags, etc.), as well as applicable taxes.
* Please note that the daycare service is available every day for the youngest.
* The descent is made on 20 kilometers of river, with some rapids.
* Beginners and intermediates welcome!
* All persons with reduced mobility are admitted. Depending on the severity of the cases, only the private guide service (payable on site) may be necessary and required in order to be able to do the activity.
* For people weighing more than 110 kilos, it is necessary to inform us at the time of booking so that we can advise you on the ideal boat and guarantee its availability.
Location
200, Chemin A. Arsenault, Bonaventure, (QC)