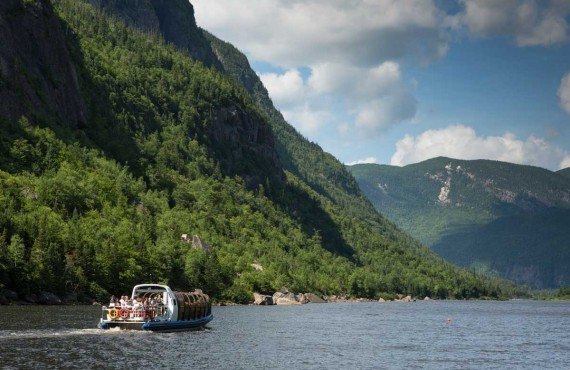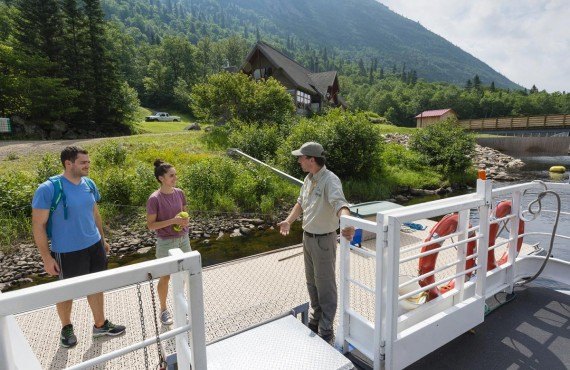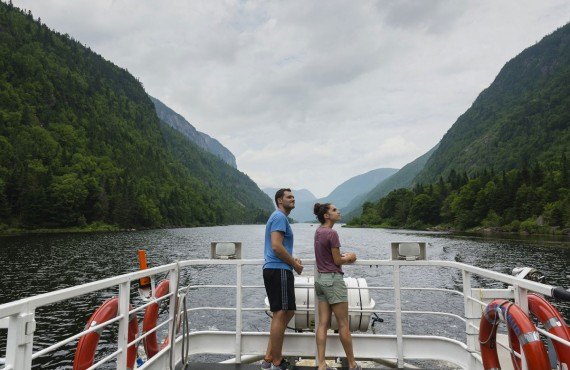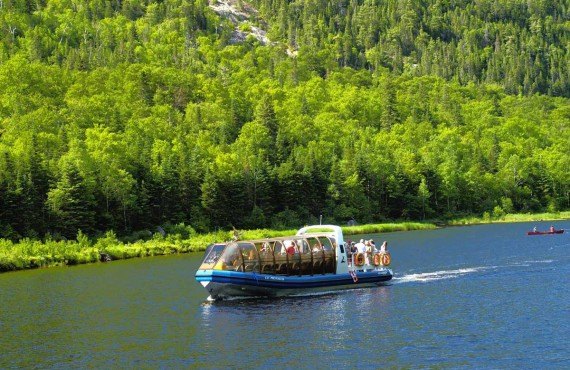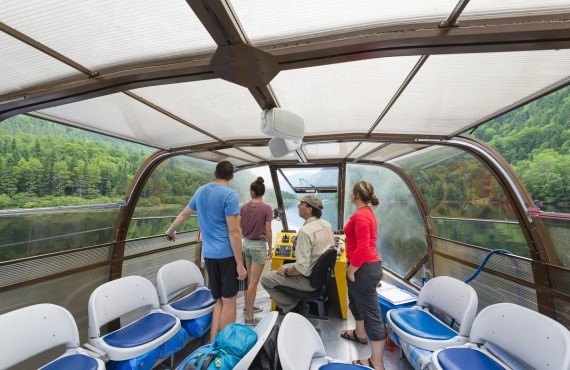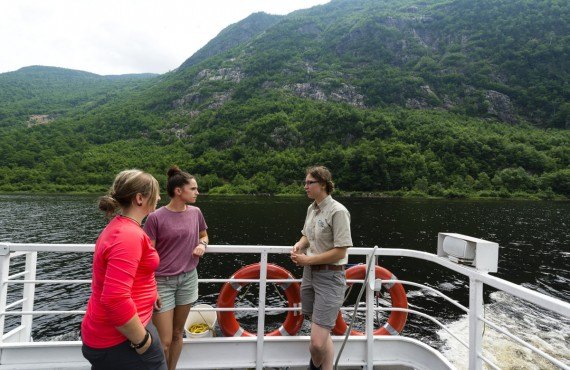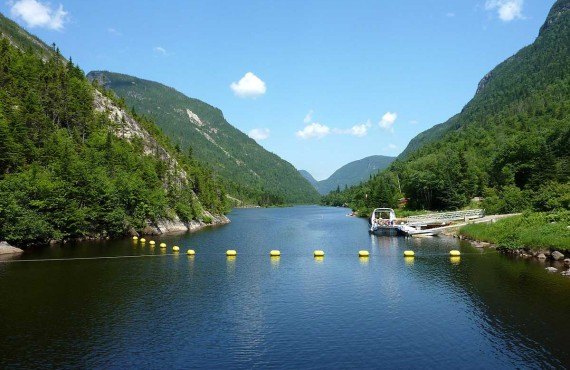 Description
Duration: 1 1/2 hrs.
Schedule:
* May 14 to June 05: 1:00 pm ONLY (weekdays) / 11:00 am, 1:00 pm, 2:45 pm (weekends)
* June 06 to June 19: 11:00 am, 1:00 pm, 2:45 pm
* June 20 to July 03: 11:00 am, 1:00 pm, 2:45 pm, 4:30 pm
* July 04 to August 16: 11:00 am, 1:00 pm, 2:45 pm, 4:30 pm, 6:30 pm
* August 17 to September 07: 11:00 am, 1:00 pm, 2:45 pm
* September 08 to October 10: 11:00 a.m, 1:00 p.m, 2:45 p.m
Season: May 14 to Oct. 10
Departing from: Le Draveur service centre (Hautes-Gorges National Park)

Looking for a different way to discover Hautes-Gorges-de-la-Rivière-Malbaie National Park? Take a scenic cruise aboard Le Menaud, a shallow-draft riverboat.
During the cruise, the captain and park warden/naturalist will be more than happy to share their little corner of paradise with you. The boat's rear deck is specially designed to make it easy to take photographs of your spectacular surroundings.
This cruise is an exceptional opportunity to get close to the magnificence of nature and to capture some stunning holiday photographs!
Rates
Season
Adult
0 to 17 yrs old
2022/05/15 to 2022/10/11

$

54

$

0

2023/05/14 to 2023/10/10

$

56

$

0
* Prices above include a 90-minute guided cruise, park entrance and applicable taxes.
Location
317, rue principale, St-Aimé-des-Lacs, (QC)