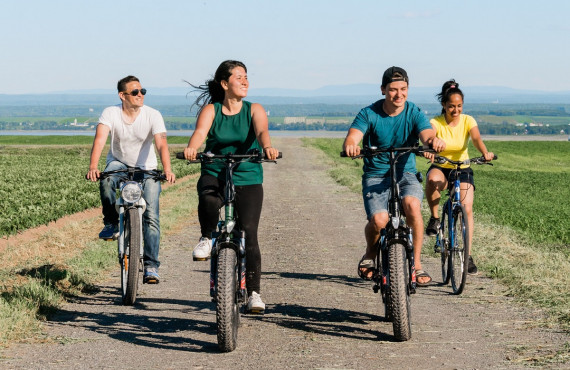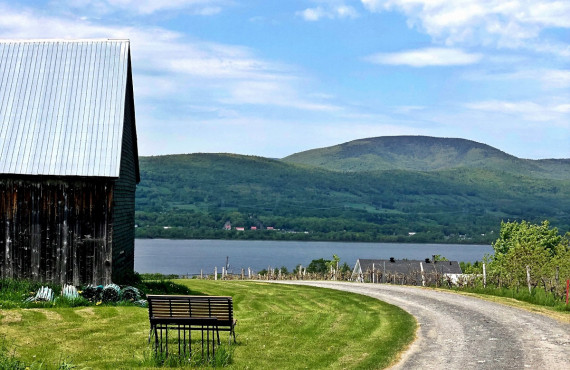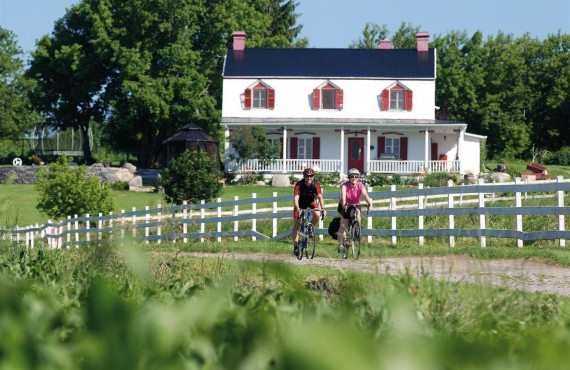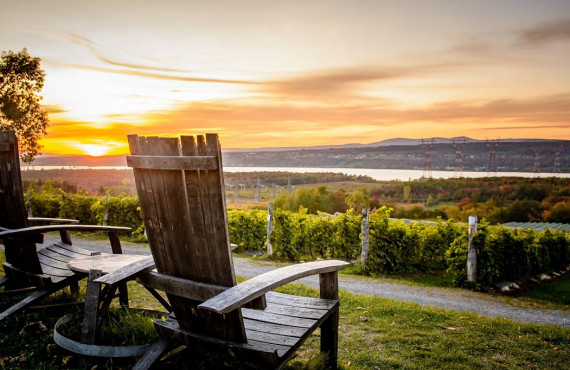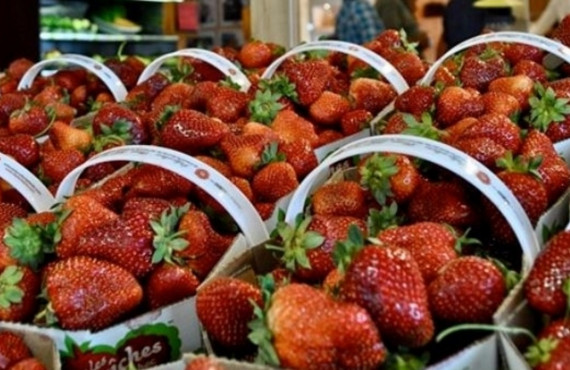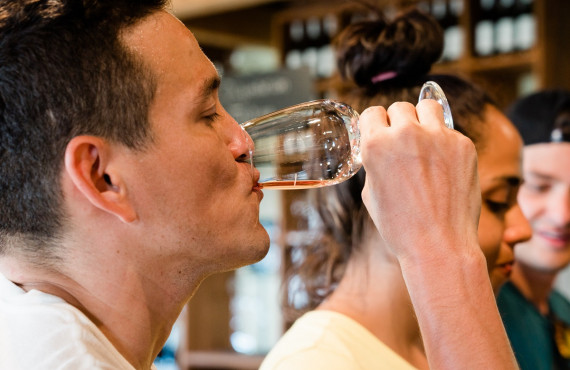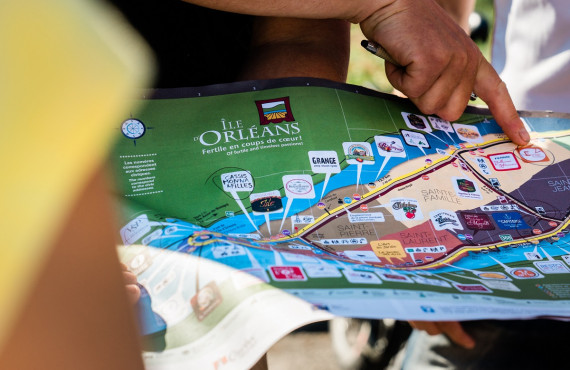 Description
Duration: 3 hours
Time: 1:30 p.m. (+ 9:30 a.m. from June 21st to September 20th)
Season: From May 16th to October 12th
Departure from: Motel Île d'Orléans
Just 15 minutes from Quebec City, set off to explore Île d'Orléans and its local producers using your electric bike.
Once comfortably seated on your bike and in the company of your guide, it's time to head towards Saint-Pétronille: a picturesque village, considered by many to be one of the most beautiful villages in the province of Quebec. To get there, you will ride on roads that offer spectacular landscapes, with many points of view on the river, Old Quebec, etc.
Throughout your discovery of the Island, several tasting stops are planned: chocolate factory, vineyard, market garden products, etc. Ideal to soak up the identity of the island and its local producers and farmers !
You will in fact start your guided tour with a tasting of freshly picked strawberries, a staple of the island. Once you arrive in the village of Sainte-Pétronille, it's time to indulge in a break at the chocolate factory.
On the way back, you will stop in one of the most prestigious vineyards on the island for a tasting of local wines, all while enjoying the view of the Montmorency Falls.
After the effort, make way for comfort with a final stop at Cassis Mona et filles, where you can delight in their heavenly gourmet products.
Rates
Season
Adult
15 to 18 yrs old
6 to 14 yrs old
0 to 5 yrs old
2022/05/14 to 2022/10/14

$

127

$

64

$

47

$

0
* The package includes: the services of a guide, rental of the electric bike, access to the Jardins du Manoir Porteous, 4 tasting stops for local products (strawberries / raspberries - François Gosselin Farm, chocolate - Chocolaterie de l'Île d'Orléans, wine - Sainte Pétronille vineyard, blackcurrant products (alcohol and jams) - Cassis Mona et filles), as well as all applicable taxes.
* The gratuity (tip) for the guide is not included.
* The minimum age required to ride an electric bike alone is 14 years old.
* There is no cycle path on Île d'Orléans, but the tour is designed for you to ride safely on the shoulder of the road
* Bring appropriate clothing: windbreaker coat, closed-toe shoes, scarf and gloves, especially in spring and fall.
Location
507 route Prevost, Saint-Laurent-de-l'île-d'Orléans, (QC)