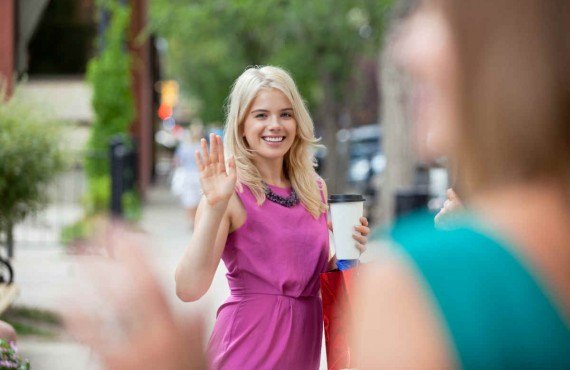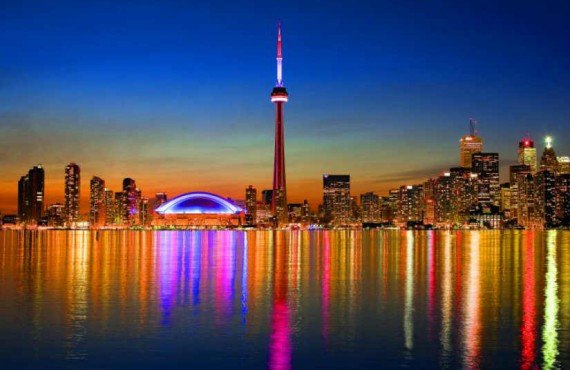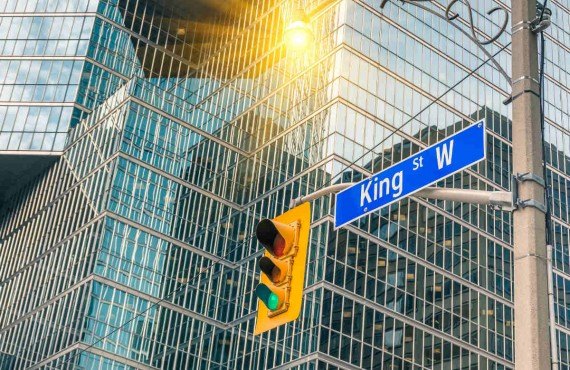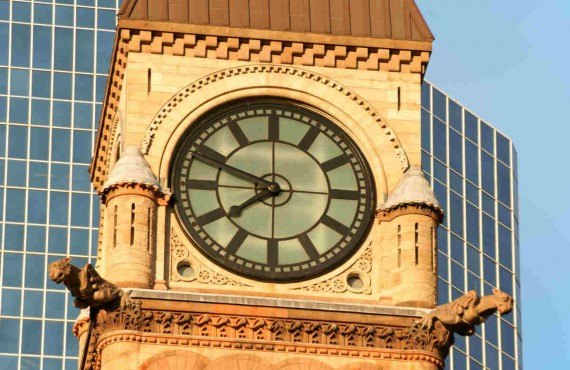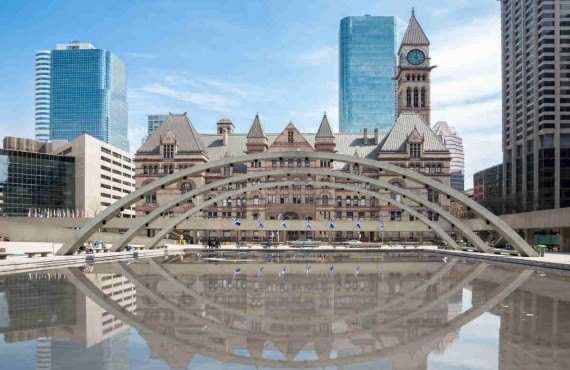 Description
Duration : 2 hours
Schedule : Between10:00 a.m. and 4:00 p.m.
Season : Year round
Departing : 106 King Street East (in front of St James Cathedral)
Discover Canada's largest metropolis with a tour guide who will show you the main attractions of downtown Toronto.
Your tour begins in the Old Town, formerly known as "The Town of York", with its colourful market, St James Cathedral, St Lawrence Hall (the city's first public meeting hall), and more.
You will then visit the financial district, characterized by skyscrapers built by the large Canadian banks, connected by a system of underground walkways that are part of a vast underground shopping complex.
The tour continues in the administrative heart of the city with Osgoode Hall, home of the Law Society of Ontario and the Court of Appeal for Ontario; Old City Hall, now a criminal courthouse; and the Eaton Centre; ending with City Hall and Nathan Philips Square.
The tour will focus on history, French influence, culture, the environment, daily life, etc.… But don't hesitate to let your guide know about your own personal interests!
Enjoy your tour!
Rates
Season
2022/01/01 to 2022/12/31

£

157

2023/01/01 to 2023/12/31

£

157
* Price is per group or family (up to 8 people).
* Price includes the guided tour with a private guide and applicable taxes.
* Families are welcome!
* The tour will be done on foot or in your rental car. If you choose the "driving tour" option, make sure that you have room for the guide in your rental car and that the car pick-up is at least 2 hours prior to the start of the tour.
Location
106 King Stree East, Toronto, (ON)
Travel reviews
services
(Translated by Google) very good guided tour guide in French
Very well
(Translated by Google) A city expert shows us the main attractions of the city and all the comments are enriching
I recommend: nothing better to visit the city
Very interesting
(Translated by Google) Our guide adapted to our visit and provided us with very interesting and very exciting explanations of the city of Toronto.
Attention, the site indicates that the visit can be done on foot or in your car. However, the option by car is apparently no longer offered by the agency.