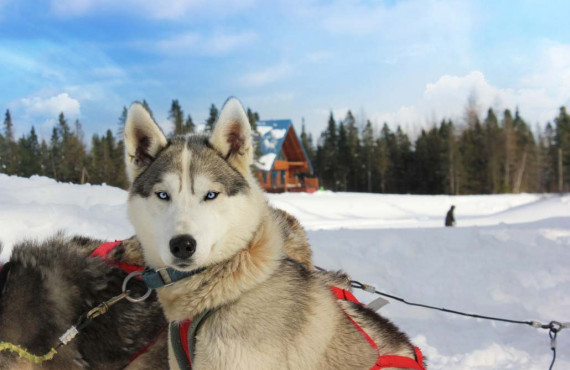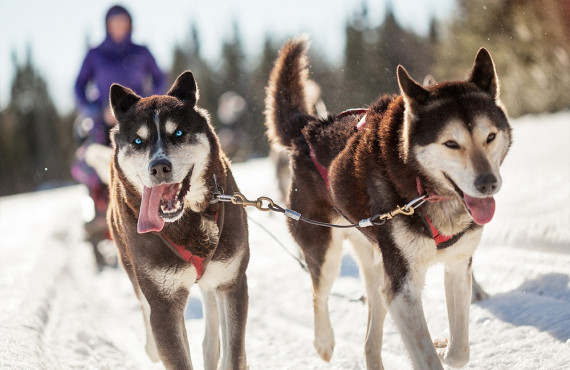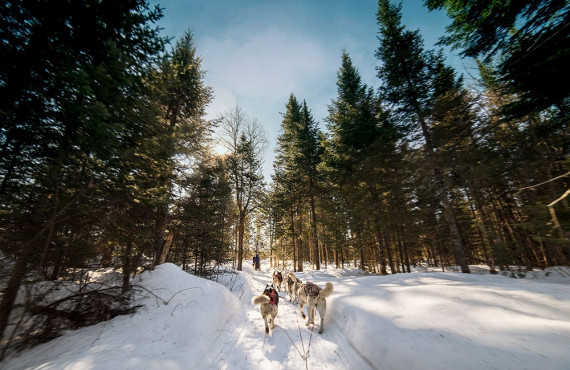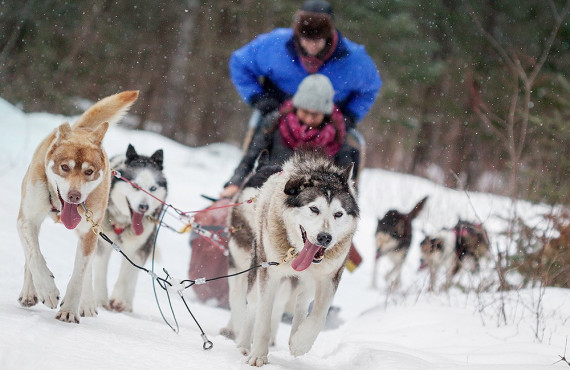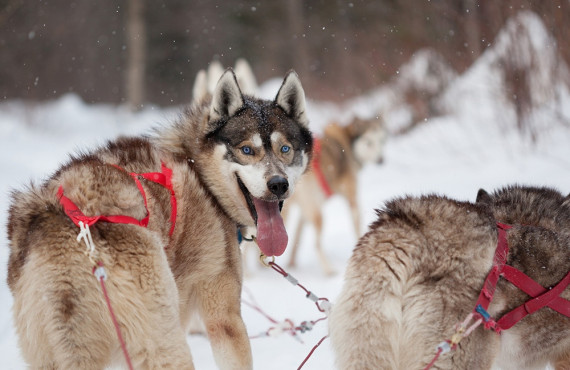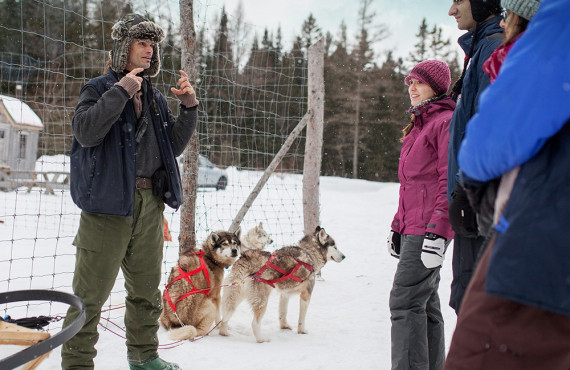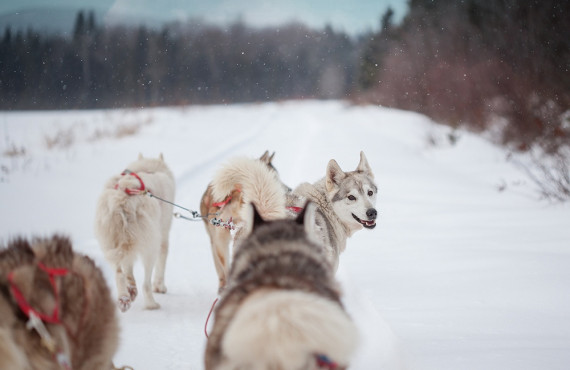 Description
Duration: 1h30
Time: 9:00 a.m., 10:45 a.m., 1:30 p.m., 3:15 p.m.
Season: January 1 to March 31 (depending on snow conditions)
Departure point: Au Chalet en Bois Rond's kennel
Located on-site near your cabin in Canada, come meet our packs of sled dogs and experience a most exceptional ride!
Under the relentless barking of dogs, impatient to leave on an adventure with you, you have become "mushers", after having received explanations and instructions relating to the harness and the driving of the sled.
Departure for a journey through the snow-covered paths. The show is magical! It's like being transported to a past era, and living the adventure - with a capital A.
A hot beverage will be served to warm you up when you return from your tour.
Young and old alike will be charmed during the meeting with the puppies, scheduled to end the activity in beauty!
Rates
Season
Adult
6 to 12 yrs old
3 to 5 yrs old
0 to 2 yrs old
2023/01/01 to 2023/03/31

£

69

£

37

£

0

are not accepted
* The price includes a team hitch for 2 people, a "musher" guide and all applicable taxes.
* Being 3 years old and over is compulsory to participate.
* Must be 18 and over to lead the sled.
* Gratuity for the guide is not included and remains at your own discretion.
Location
325 Rang Saint Jacques, Sainte-Christine-d'Auvergne, (QC)
Travel reviews
dog sled driver
(Translated by Google) It was a very nice experience to drive a dog sled. The guide helped us get out of a funny situation where the paths got intertwined.