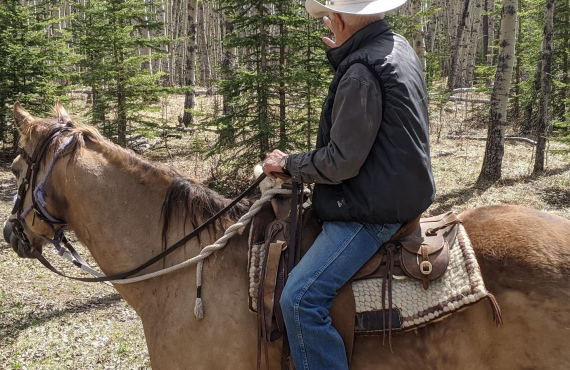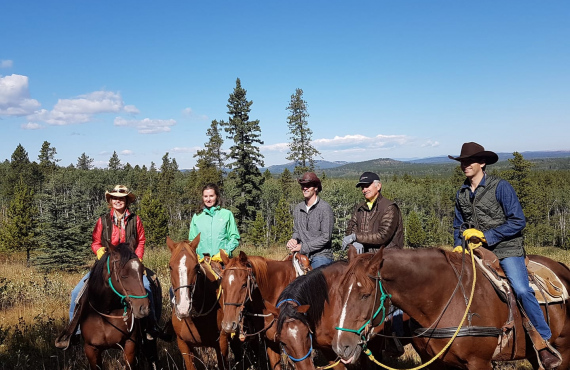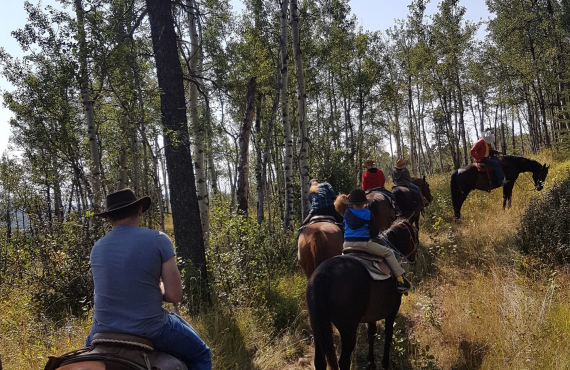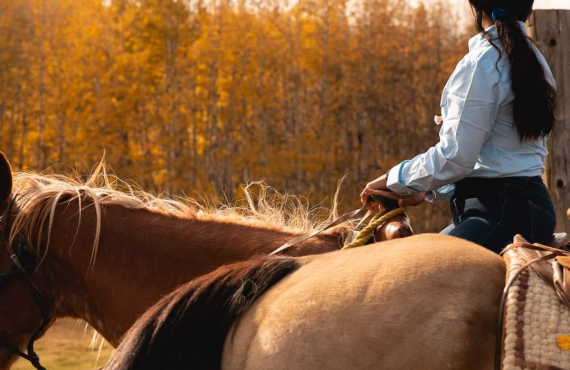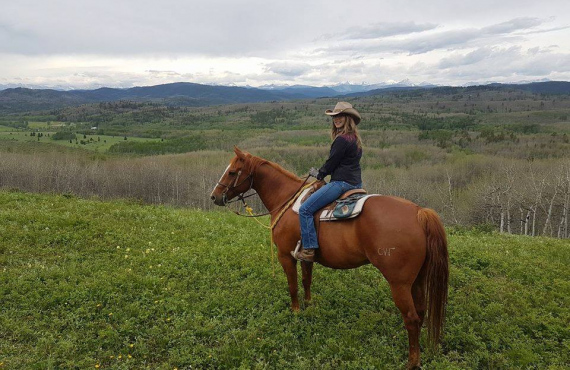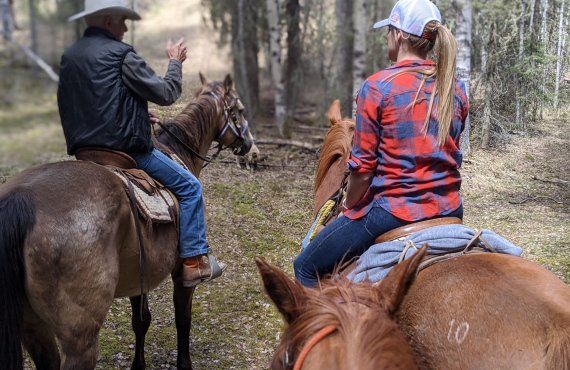 Description
Duration : About 3 hours
Schedule : 1:30 p.m. to 4:30 p.m.
Season : April to November
Location : Homeplace Ranch (40 min from Calgary)
You will have the chance to enjoy the authentic experience of discovering the Rockies on horseback. Mac MaKenny, our favorite cowboy, will guide you through lush nature and share his passion for interacting with the spirit of the horse.
This adventure will allow you to become a cowboy for a moment !
Rates
Season
Adult
0 to 6 yrs old
2023/05/01 to 2023/10/29

£

112

are not accepted
* Children 7 and over are welcome but at no reduced child rate.
* Minimum of 2 participants for the activity to take place. You may be matched with other travellers.
* The price includes a horseback ride of 2 hours with a 30-minute break by the campfire (including a beer, a glass of wine or a hot chocolate per person).
Location
#20. 339125, 178 ave west. Foothills alberta, Priddis, (AB)