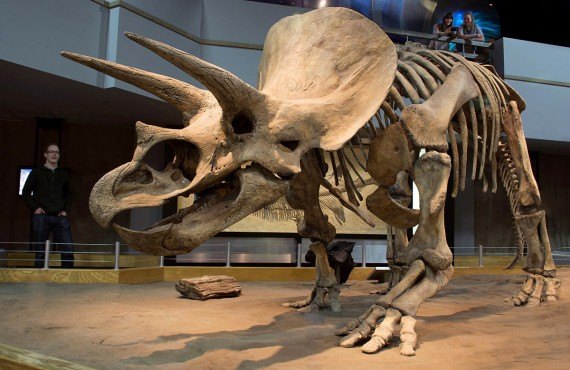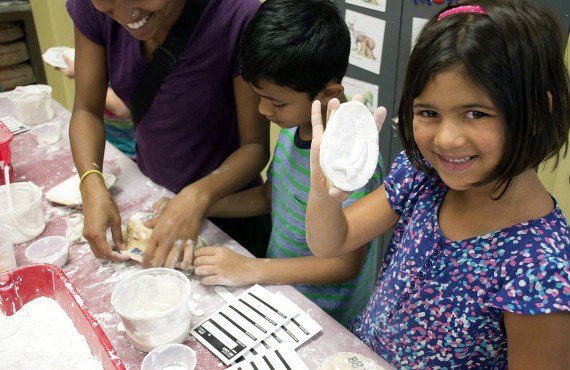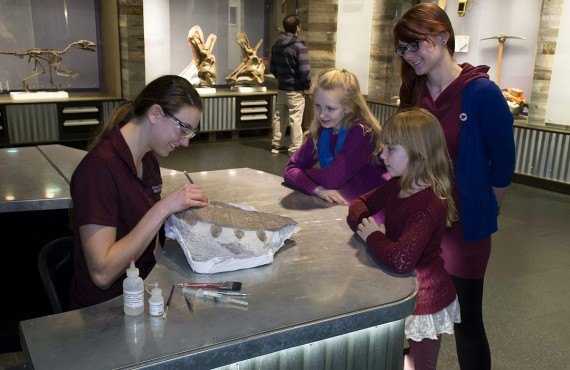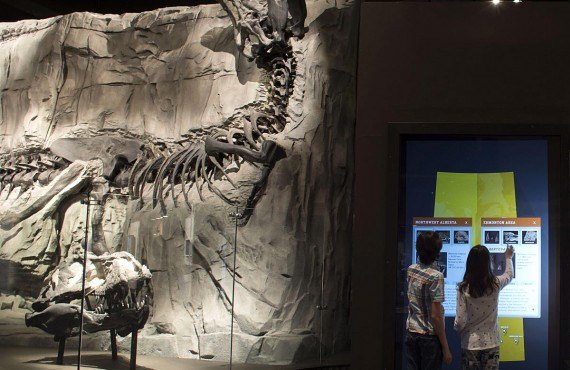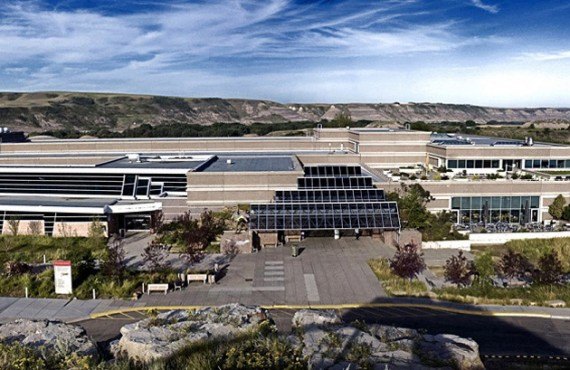 Description
Duration : 2 to 3 hours
Schedule : 9:00 a.m. to 9:00 p.m. June 1st to Aug. 31 (reduced hours outside these dates)
Season : Year-long
Location : Royal Tyrrell Museum (135 km north of Calgary - 1 1/2 hour drive)

The vast Tyrrell Museum houses over 80,000 specimens, including 50 complete dinosaur skeletons.
It is a unique and fascinating attraction for families and couples alike!
This must-see museum celebrates 3.5 billion years of life on Earth with exhibitions featuring interactive displays, computers and audio-visual projections.
Renowned for its paleontology research, the Royal Tyrrell Museum offers visitors the chance to watch scientists at work cleaning bones and preparing specimens for exhibit.
The museum also offers hiking trails and a picnic area for guests who want to explore the unique landscapes of the surrounding Badlands.
Rates
Season
Adult
7 to 17 yrs old
0 to 6 yrs old
2023/04/01 to 2023/12/31

£

14

£

7

£

0
* Price includes general admission and applicable taxes.
* Restaurant options on location as well as picnic area.
Location
Highway 838, Midland Provincial Park, Drumheller, (AB)
Travel reviews
A must-see museum for dinosaur fans
(Translated by Google) This Museum is very well built and thought out. Dinosaur fans can't help but adore it. In addition, it is possible to make a course in the middle of the Bad Lands whose departure is just in front of the exit of the Museum (about 45 minutes to make the loop).
Very well presented museum
Phenomenal concentration of whole dinosaur skeletons of all kinds
(Translated by Google) Worth the visit, if you are in town. Banff, overnight accommodation near Calgary