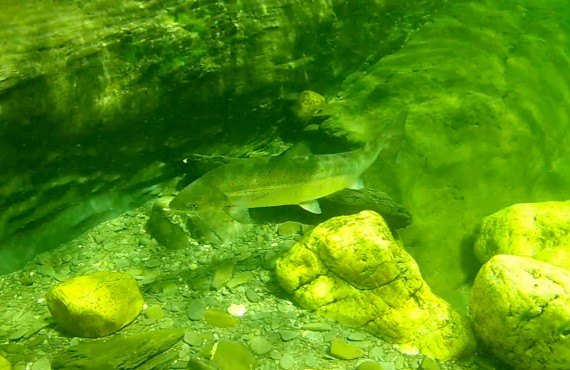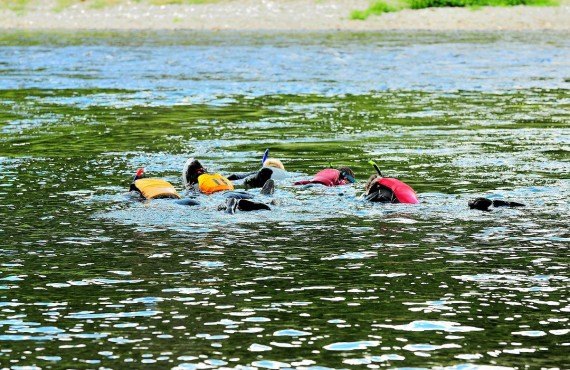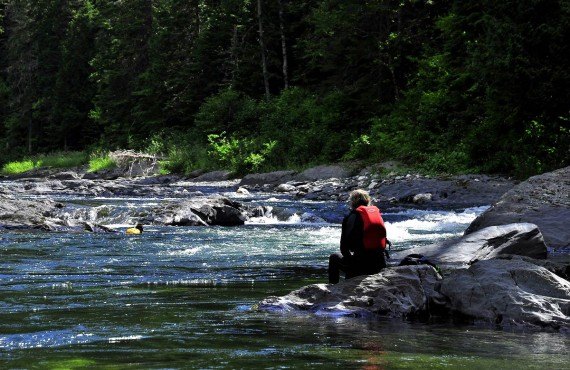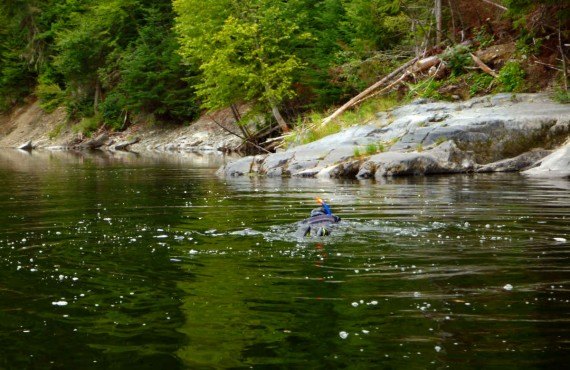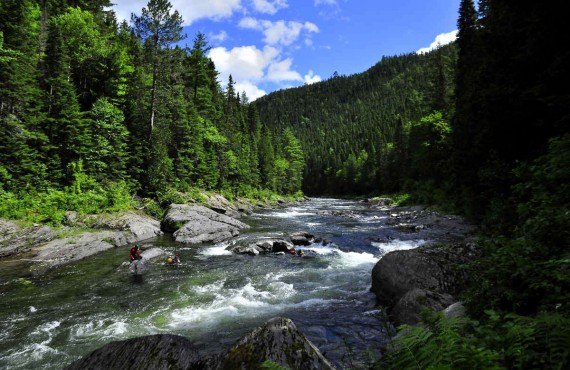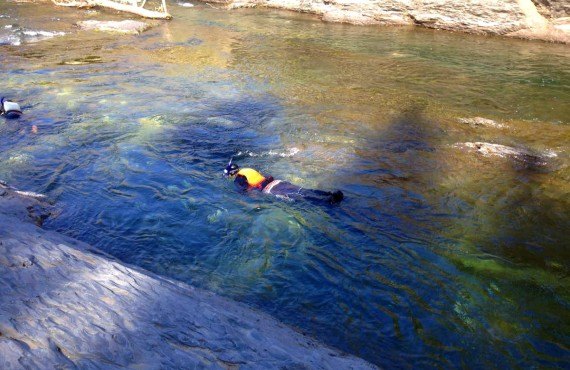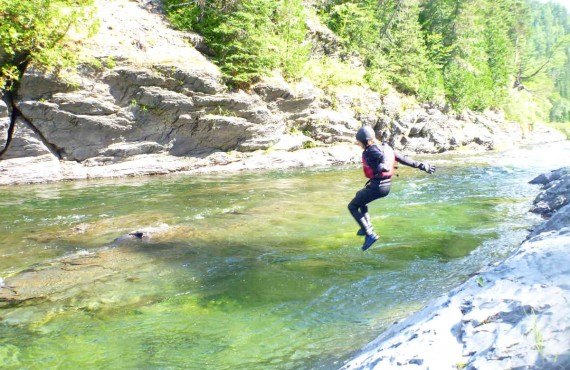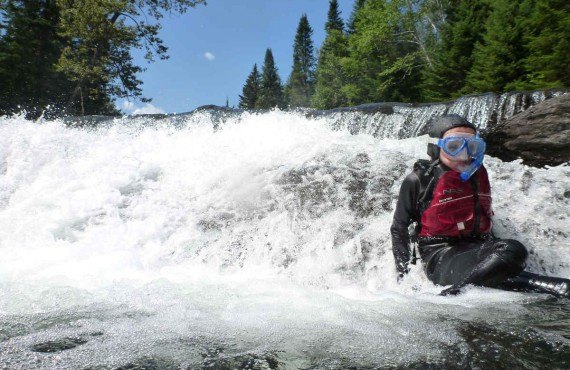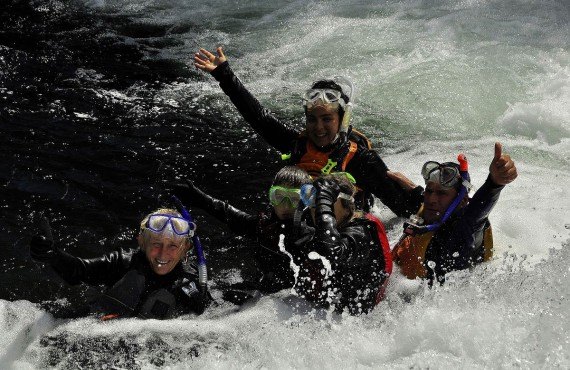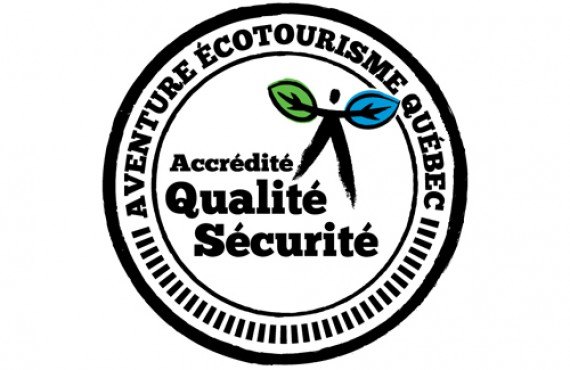 Description
Duration: about 8 hours
Schedule: 09:00 a.m. to 5:00 p.m.
Season: From July 1st to Aug 25st (depending on water level and temperature)
Departing from: Parc Adams
Enjoy a unique experience with this introduction to snorkeling tour!
Discover beautiful salmon pools created by waterfalls on different rivers such as the Assemetquagan, the Matapédia and the Moulinors.
Your adventure begins at a magnificent salmon pool on the Assametquagan River, where you will get to swim with a mask and a snorkel, observing Atlantic salmon in their natural habitat as you float above them.
You will then travel by canoe or kayak to a second pool where you will continue to learn all about the "King of the river".
You will also have the chance to discover many other marine animals. Happy snorkeling!
Rates
Season
Groupe de 4 pers.
Groupe de 6 pers.
2022/07/01 to 2022/08/25

$

681

$

901

2023/06/30 to 2023/08/24

$

701

$

928
* The activity availability depends on the level and temperature of the water.
* The price includes: your return transport from the village of Matapedia, an accompanying guide and interpreter, a canoe or kayak rental, safety equipment, a barrel or waterproof bag, your lunch, a snack, your wetsuit as well as a mask and a snorkel.
* Taxes included.
* Guide tips are at your discretion (payable directly to the guide).
* Minimum age to participate in the activity: 12 years old.
* A minimum of two people is required to confirm the activity.
* Maximum authorized: 6 participants
Location
Parc Adams, 20 rue de l'Église, Matapedia, (QC)