5 ideas to entertain the kids on a Canada road trip
Canada is huge; driving distances can be long, and hikes sometimes cover many kilometres.
Fortunately, young travellers have plenty of energy and are generally eager to explore. But it is important to stimulate and feed their healthy curiosity.
Discover 5 ways to entertain your little ones, whether in the car or in nature, during your Canada road trip. 
 
#1. Car games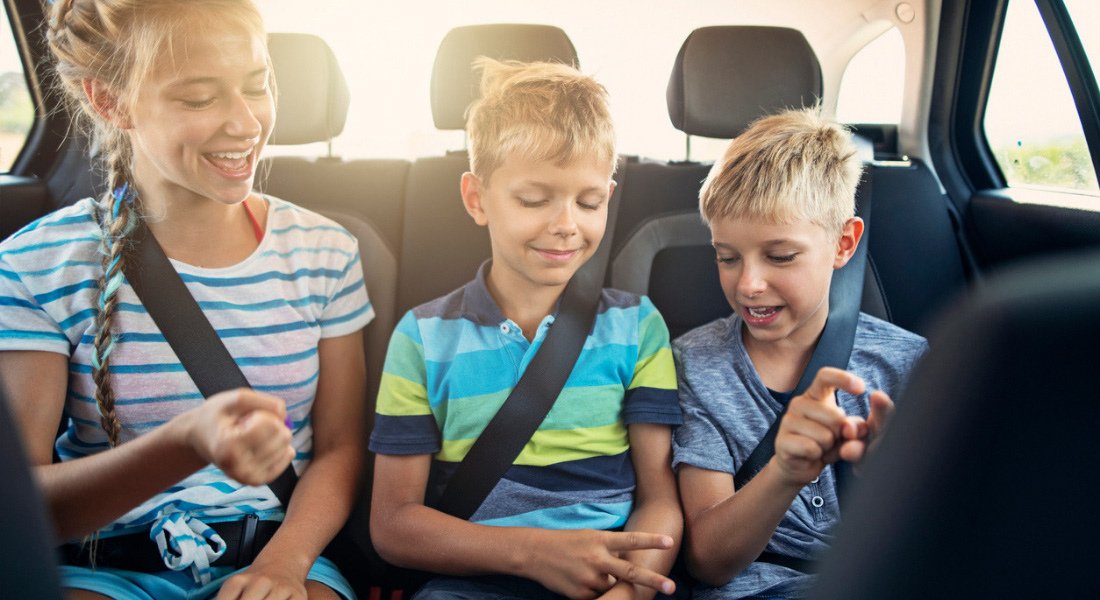 Canada is big, and travel times can be long. 
While many scenic routes offer beautiful views, sometimes kids need a little more distraction to appreciate all the kilometres. 
Fortunately, there are a number of activities that require very little preparation to help keep them entertained, provided of course that you join in!

Not yes, not no
 
The "Not yes, not no" game doesn't require much concentration on the part of the person running the game. The opposite is true for the other players. 
The game leader asks the passengers questions, which they must answer without saying "yes" or "no". The last one eliminated wins the game.
Time permitting, prepare a list of questions before setting out. 
There are several ways to trip players up. For example, repeat their answer but with a deliberate mistake: 
-    What colour is the sky?
-    Blue.
-    Did you say grey?
-    No! Blue! 
One thing is certain, there will be lots of laughs!

Licence plates
 
This game is fun for teenagers with a good level of vocabulary. 
The goal is to form words using the three letters on the license plate of a nearby vehicle. 
For example: HVE → hover, RDG → drag, FGM → magnify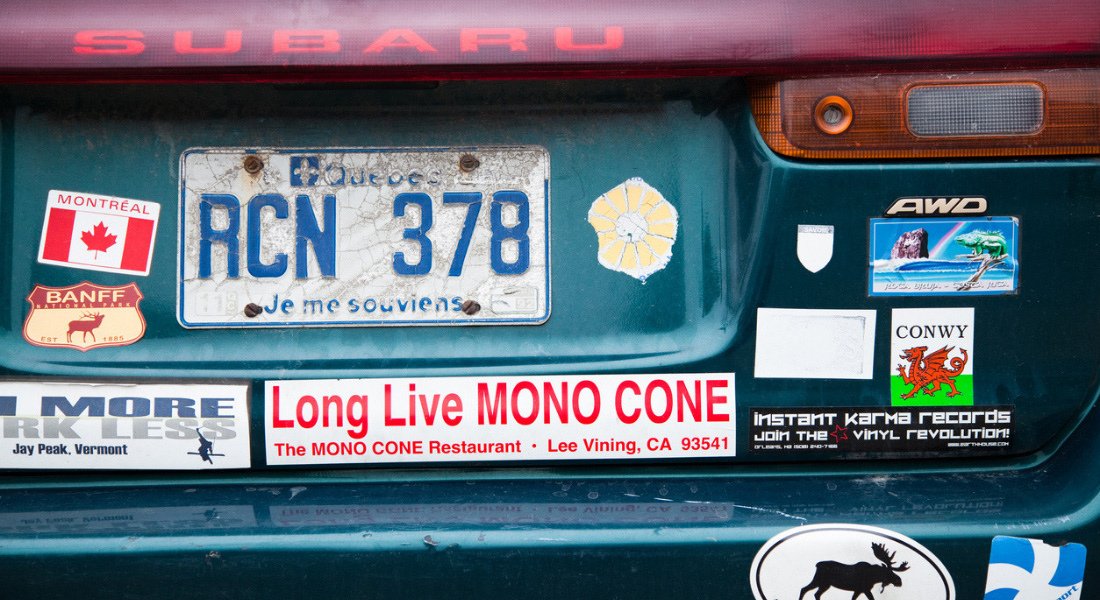 Give the players paper and a pencil, as writing down the letters can make it easier.
Depending on the level of difficulty, the first player to find one, two or three words is the winner.

 Bingo
 
Before setting off, make bingo cards with pictures or words representing objects and places you will see along the way. 
For example: police station, church, rest stop, gas station, sign with an animal on it, blue minivan, etc.
The first player to form a line or cover their card wins the game. For added motivation, you could offer prizes to the winners (candy is always popular!).
You will find many ideas to inspire you on Pinterest - just search for "travel bingo".

Categories
 
This simplified version of the board game Scattergories is perfect for long drives. 
To start, the game leader chooses a category and a letter of the alphabet. For example, "sports" and "B".
Taking turns, each player then names something in that category that starts with the chosen letter.
In our example, this could be basketball, baseball, badminton, etc.
Players have a certain time in which to answer. If they can't think of an answer, they are eliminated.
With older children, the game can be played in writing. Players write down as many words as possible, and the one with the longest list is the winner.

Mystery person
 
The goal of this game is to get the other players to guess a mystery person (or character) by answering their questions with only "yes" or "no".
Each player in turn asks a question and then tries to guess who the game leader is thinking of.
You can vary the game by looking for a mystery animal, mystery food, etc.
#2. Books and games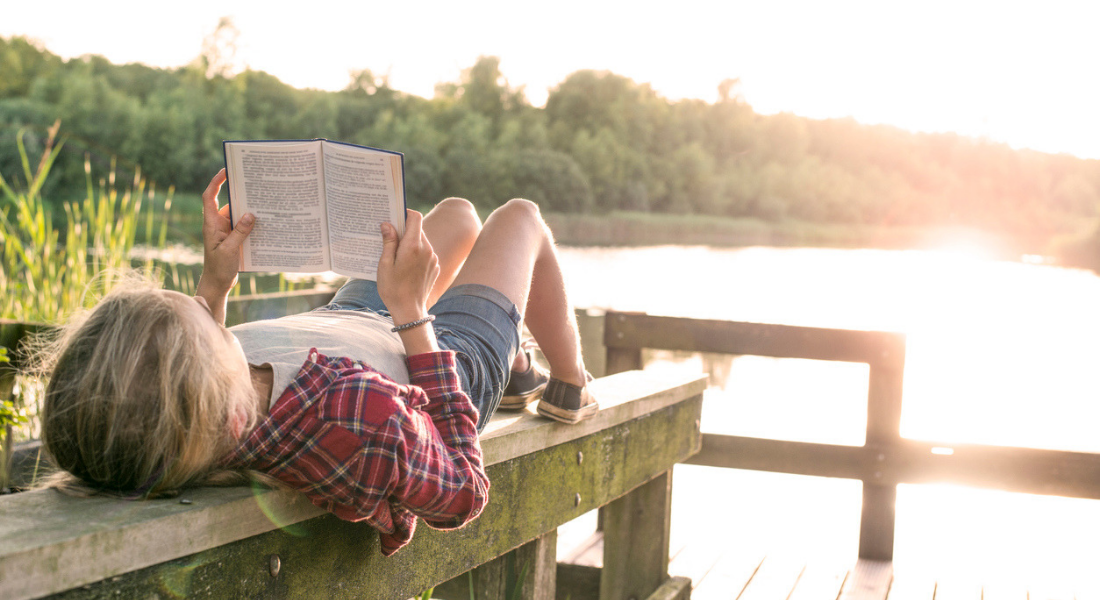 Several books about Canada have been written specifically for young people. 
Our favourites include:
The kids book of Canada : This book contains a lot of interesting information about the Canadian provinces with colourful maps, coat of arms, flowers, birds and trees. It also includes the important Canadian events and updated information about the First Nations. 
 
Carson crosses Canada : This fiction follows Annie and her dog, Carson, as they road trip from B.C. to Newfoundland. They travel province by province, taking in each unique landscape and taking part in experiences specific to each of them. 
 
ABC of Canada : This one is for the younger kids. It follows the alphabet on a colourful tour across Canada, teaching new words and discoveries!
 
Canadian Geographic Canada for Kids : 1000 awesome facts about Canada for the kids to learn while exploring our broad country. 
 
The Big Book of Canada : If your kids are interested in geography, they will love this book. It is a large, lavishly illustrated volume resembling a Canada travel guide, visiting the most interesting part of the country, dabbling in history and politics.
 
#3. Photo rally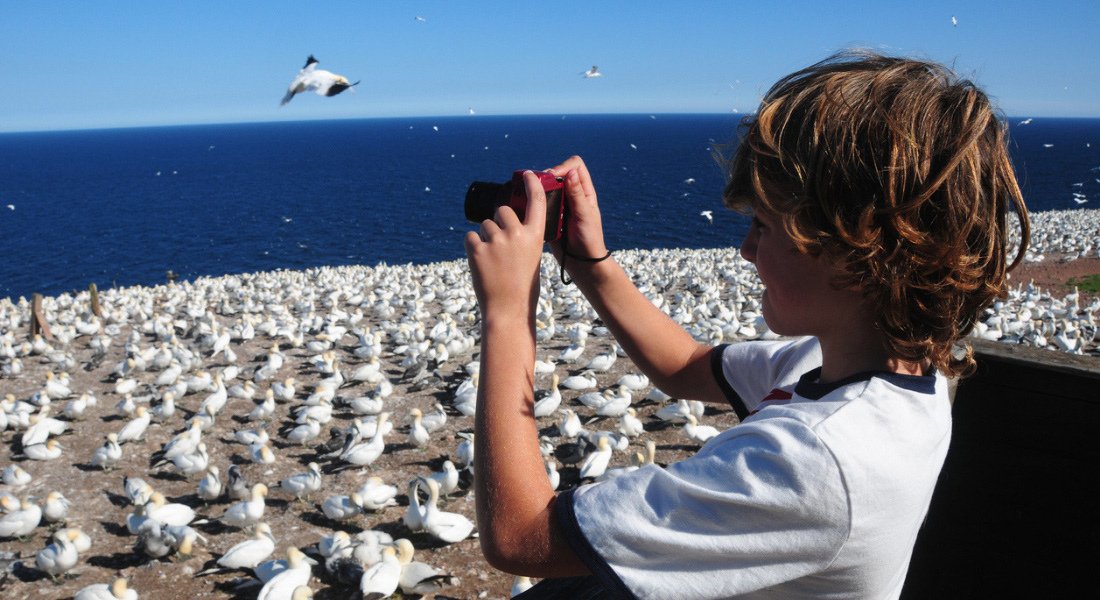 Some time before your departure, print out photos of the different things you expect to see during your trip (must-see places, tourist attractions, animals, etc.).
Once you reach your destination, your child must try to identify the different objects and places shown in the photos. 
It's a good idea to put together specific rallies for different city tours or national parks.
For example, if you plan the ultimate family road trip in Quebec,  and you visit Tadoussac, you could print a photo of a whale, while for Bic National Park, you could use a photo of a seal or a seabird. 
Award a number of points for each photo they identify, based on the importance of the place or object. This points system will motivate your child to pay attention to the interesting features of the cities and parks you visit. 
You can also add rewards, depending on the number of points earned.
Don't forget to adjust the level of difficulty according to the age of your children, so that the challenge remains doable and, above all, enjoyable. 
And if your kids have a big age difference, make sure you create different rallies to suit each one.
#4. Geocaching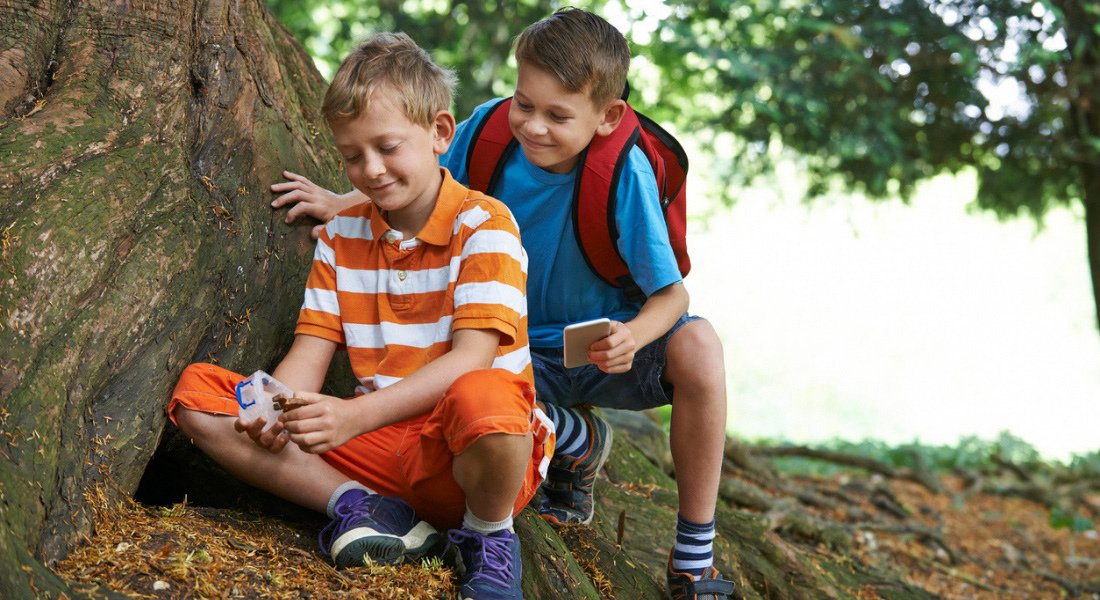 This family-friendly activity is a sort of interactive outdoor treasure hunt that works using a satellite positioning system (GPS).
Objects (caches) are hidden by cache owners, and the goal is to find them. These are generally a container with a logbook inside.
Once you find it, be sure to put the cache back exactly where you found it. And don't forget to sign the logbook!
To play, simply download the Geocaching application, which will show a map of nearby geocaches. 
There are caches in cities, in nature, everywhere! It's a great way to make your urban tour or forest hike even more exciting.
#5. Travel diary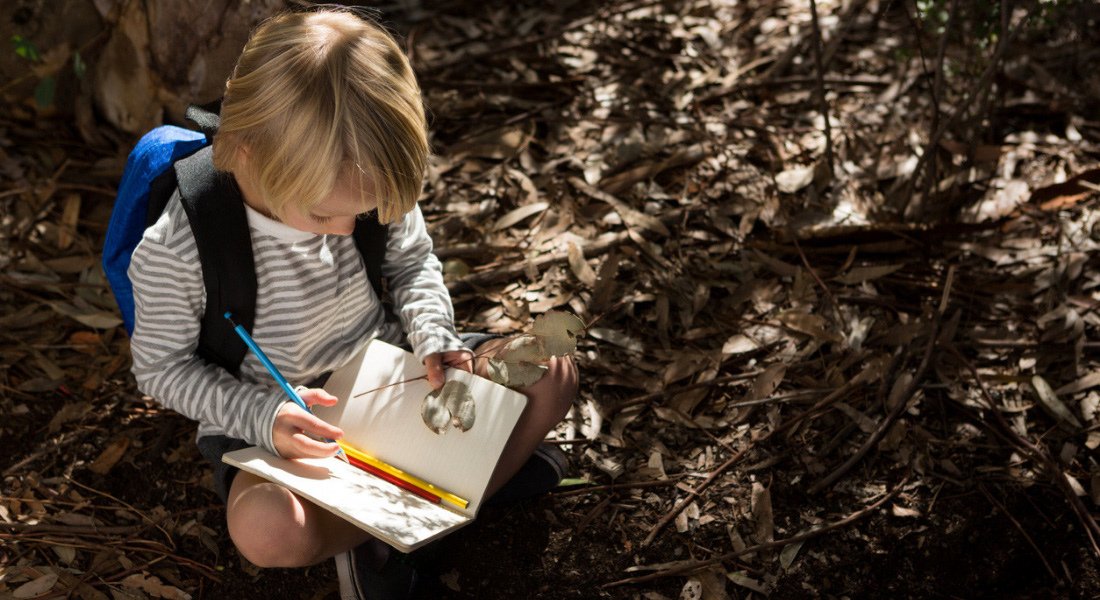 The idea is to make a personalized travel diary with your child in the form of a scrapbook.
Before you leave home, go to a hobby or craft store and buy a blank travel diary. You could also make one yourself by attaching blank paper or cardboard sheets together.
Choose a time to decorate the diary's cover with your young traveller. For example, use a photo of your child, make a collage of their name, etc. 
If you lack inspiration, don't hesitate to look for ideas online.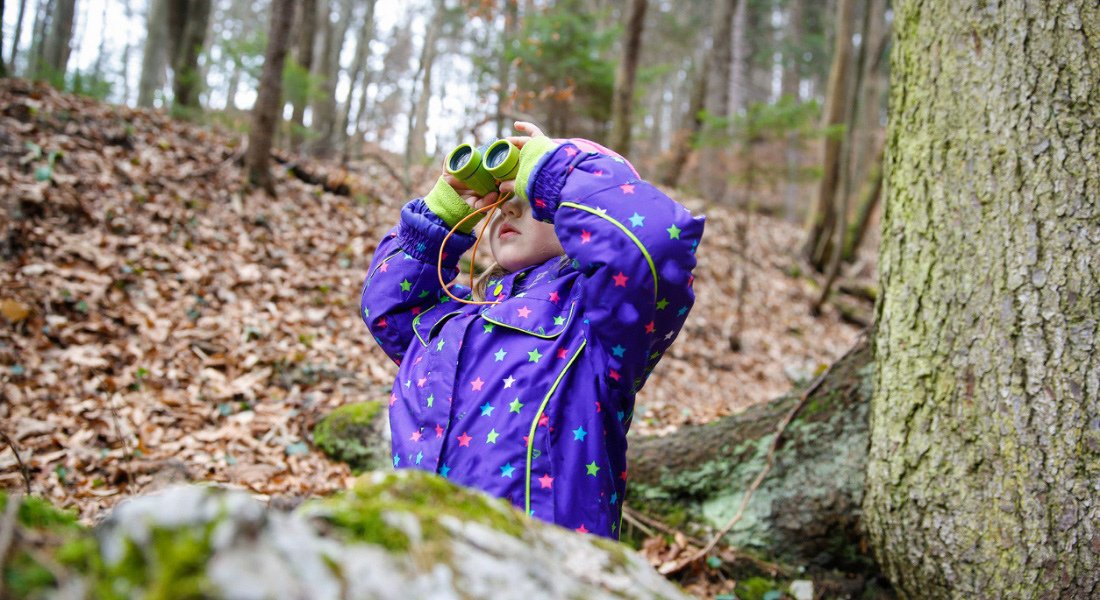 During the road trip, take pictures of your child during memorable moments and in the most interesting places. Invite them to draw and write down what they saw and liked. 
You could even stick a road map of the route in the diary. 
If your child is too young to write, set aside some time each evening to talk about the day, and write it yourself. This will create special moments together. 
If you have several children, we suggest making individual diaries. It will be more personal, and your young travellers will be more interested in the project. 
Don't forget to pack coloured pencils and other craft supplies. 
And there you go!
Do you have any other tips and tricks for keeping kids busy during a road trip? 
Don't hesitate to share your thoughts in the comments below.