Vancouver Island travel guide
A road trip to Vancouver Island is, in my opinion, one of the top things to do in Western Canada.
How do you get there? What is there to do on Vancouver Island? When is the best time to go? 
This travel guide will help you plan your visit to Vancouver Island during your next Western Canada road trip.
 
Introduction to Vancouver Island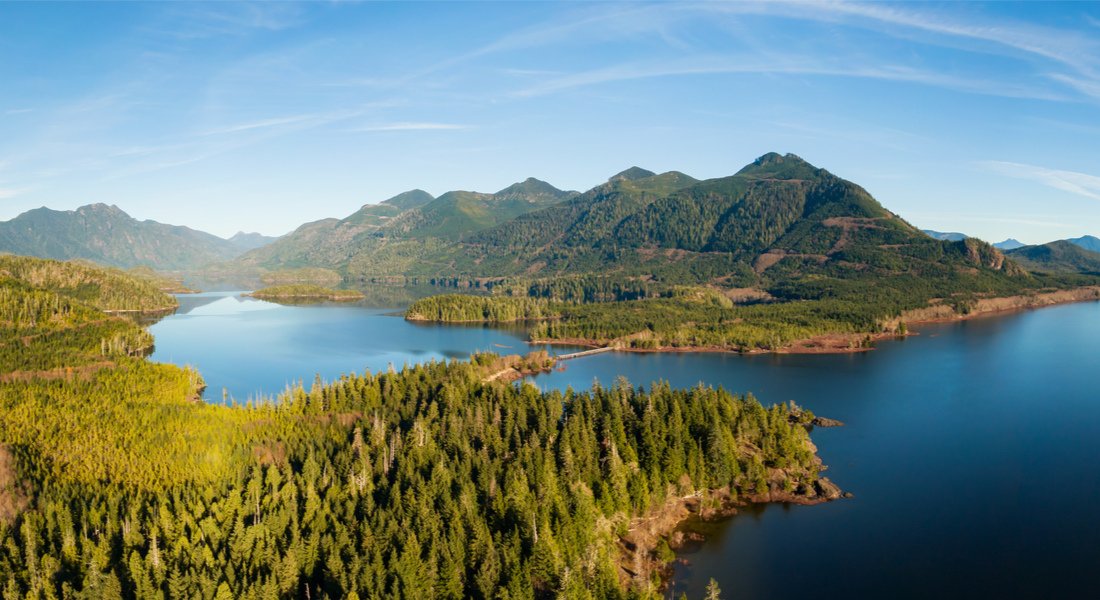 Located in the Pacific Ocean, about 97 km west of Vancouver, Vancouver Island has one of the most diverse ecosystems in the world.
It boasts some of the most beautiful landscapes in Canada: stunning beaches, lakes, imposing mountains, rugged coastline, lush forests with the oldest trees in the country, and charming villages.
Its unspoiled wilderness is home to many species of wildlife such as bears, elk, whales and orcas.
Vancouver Island is the perfect travel destination for nature lovers and outdoors enthusiasts.
It is a must for your Western Canada road trip.
Discover the highlights that you won't want to miss.
What is there to do on Vancouver Island?
 
Victoria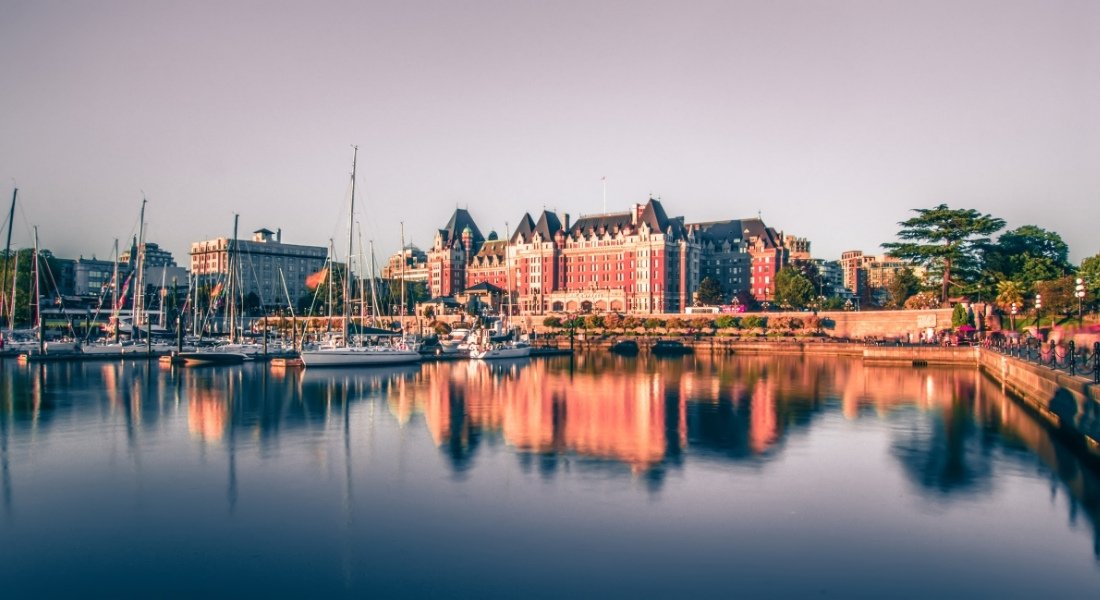 Victoria, capital of British Columbia, was named after Queen Victoria. It's a good place to start your Vancouver Island road trip. 
You'll be captivated by the city's English charm with its many tea rooms, colourful gardens, historic buildings and Victorian houses.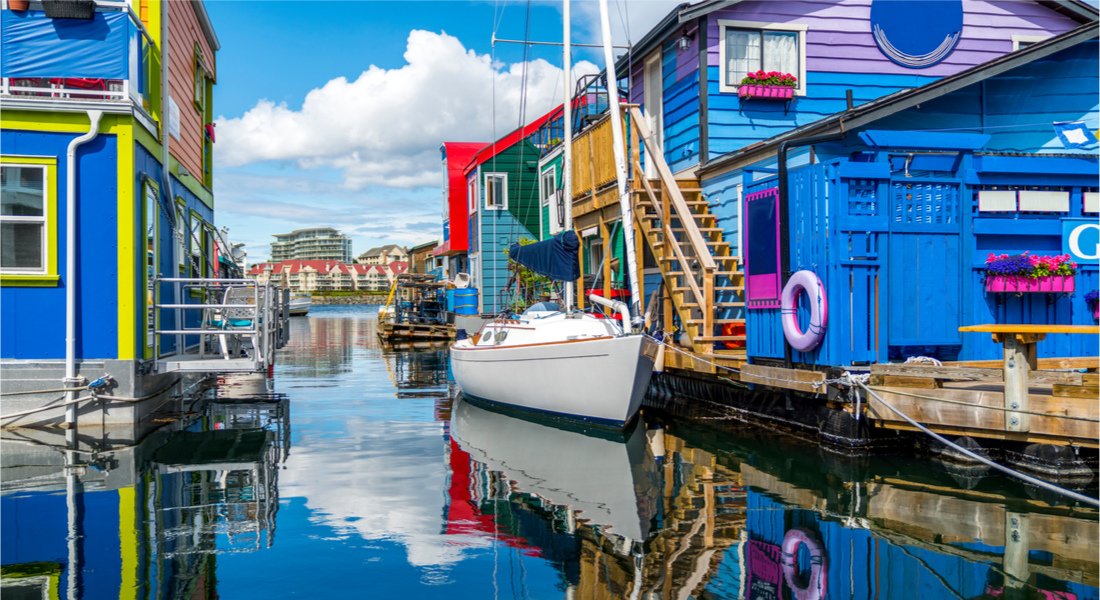 In the evening, Victoria comes alive with a wide range of trendy restaurants and bars.
Don't miss
A visit to Chinatown. Surprisingly, Victoria boasts the second largest Chinatown in North America after San Francisco. 
Afternoon Tea at the magnificent Fairmont Empress Hotel.
Wandering around Inner Harbor, a charming and bustling port. It's the heart of downtown Victoria.
A walk along Fisherman's Wharf. Very touristy but enjoyable, with an array of colourful float homes moored at the docks. The perfect place to grab a bite to eat or pick up a few souvenirs.
 
Victoria can be reached by ferry from Vancouver. The crossing takes about 1:35.
Nanaimo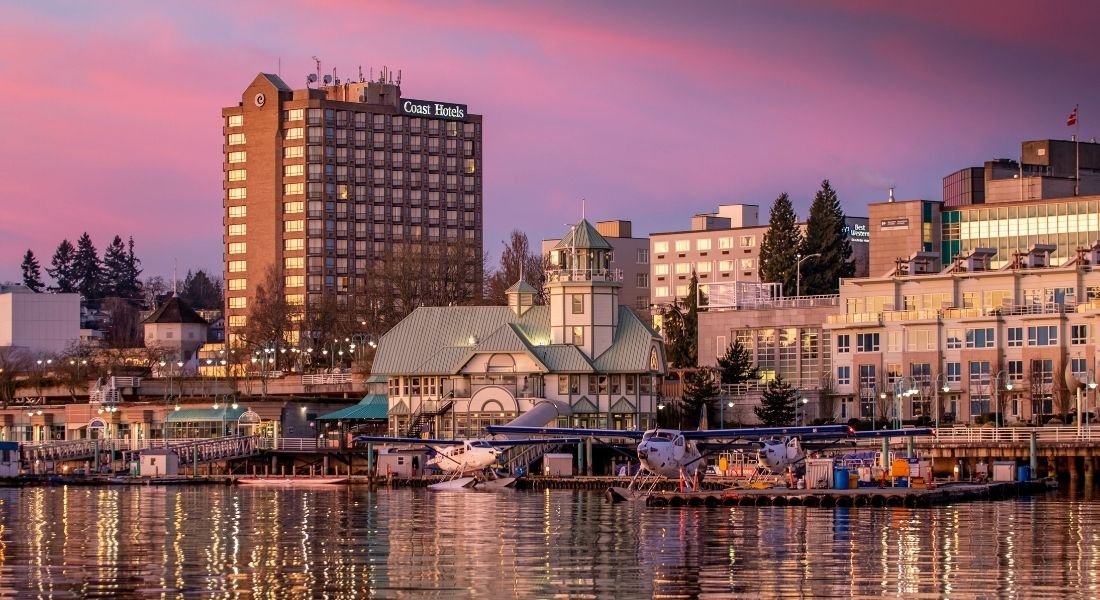 Nanaimo is on the east coast of Vancouver Island, 113 km north of Victoria. 
With a backdrop of tree-covered mountains and a spectacular waterfront location, Nanaimo offers magnificent views of the Georgia Strait at every turn.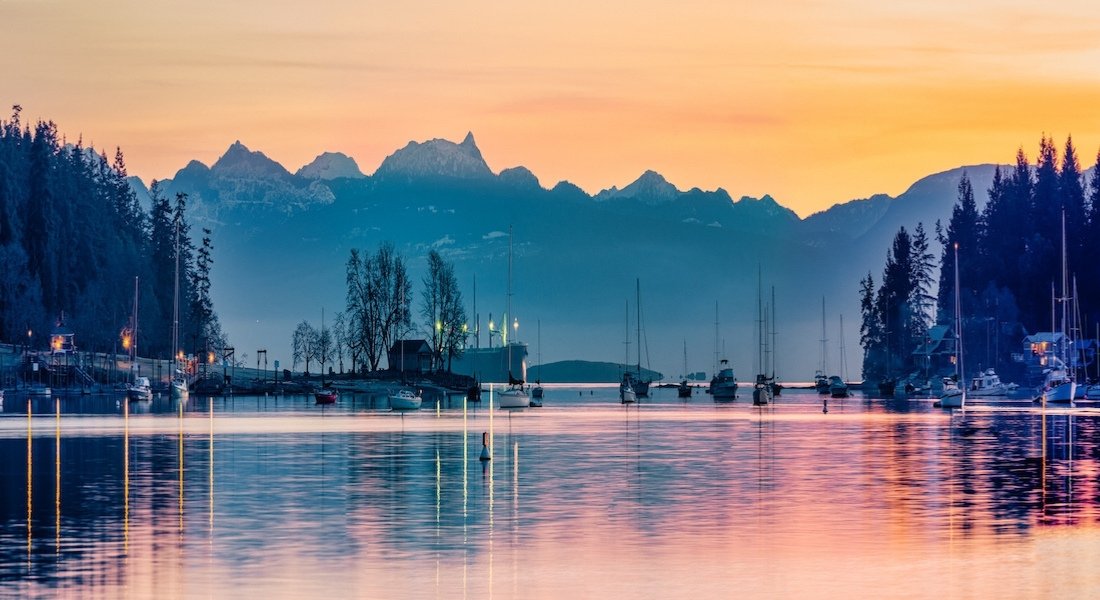 The great thing about Nanaimo is that you can go from the wilderness to downtown in just a few minutes.
Don't miss
Whale-watching tour: set out to discover orcas in their natural environment.
The Harbourfront Walkway, one of the liveliest parts of the city.
Newcastle Island: Just minutes from downtown Nanaimo, the island has campsites, hiking trails, an interpretive centre and a bistro.
Pacific Rim National Park Reserve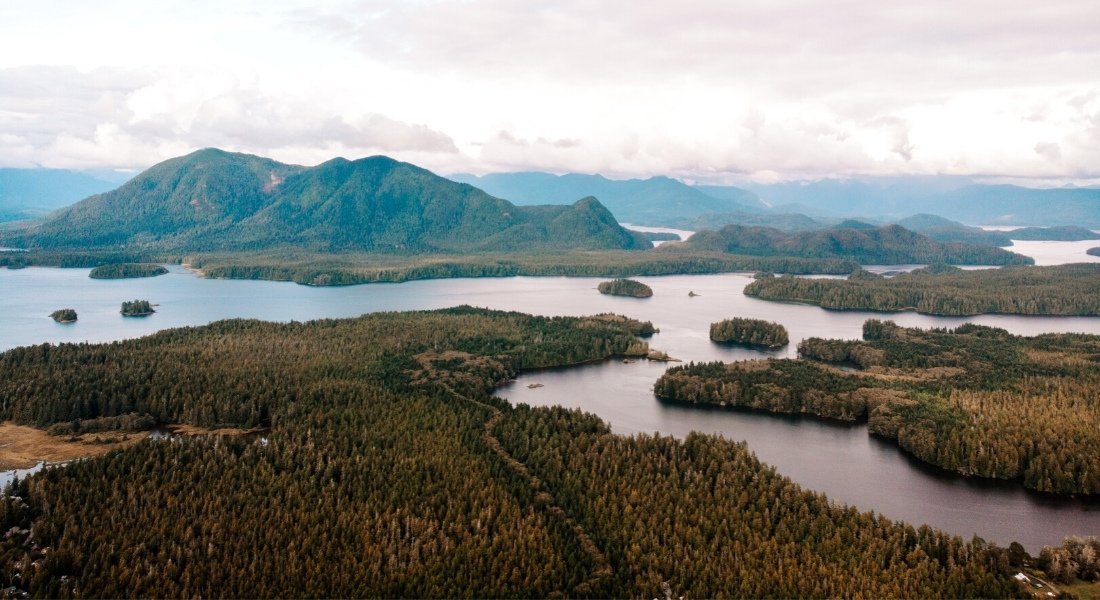 Located on the west coast of Vancouver Island, about a 4-hour drive from Victoria and 2.5 hours from Nanaimo, Pacific Rim National Park Reserve is divided into 3 areas: Long Beach between the villages of Tofino and Ucluelet, the Broken Group Islands, and the West Coast Trail (a challenging multi-day backcountry backpacking trail).
With the Pacific Ocean for a backdrop, its fascinating landscapes are among the most beautiful in Western Canada.
In the spring, migrating grey whales pass through its coves and close to the shoreline, a unique experience to be enjoyed at least once in a lifetime.
Here are the must-sees of Pacific Rim.
Ucluelet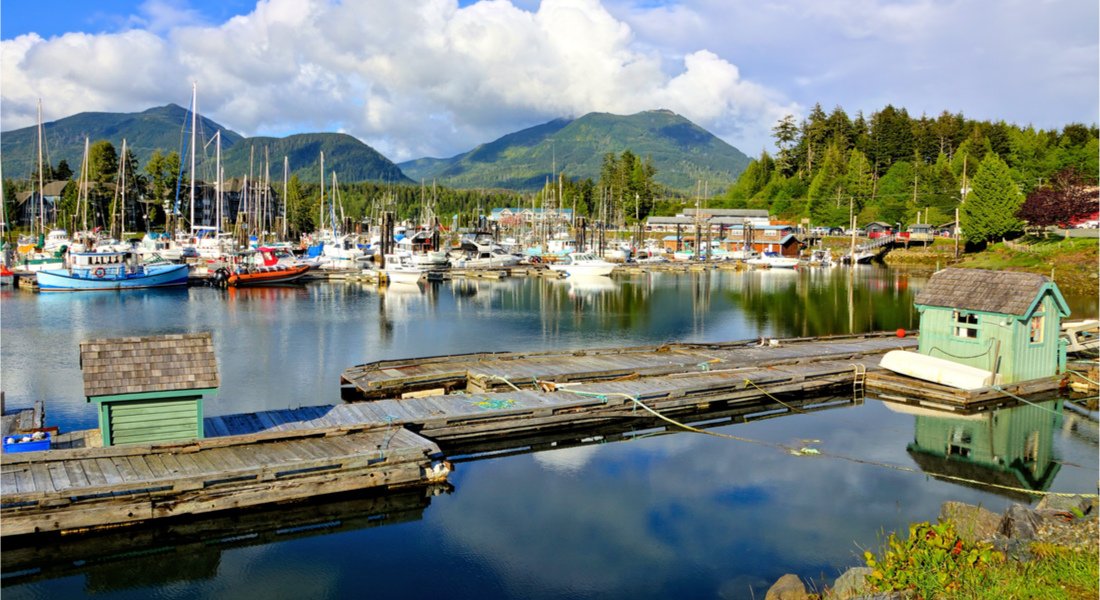 A piece of heaven on earth, Ucluelet is said to be a "stress-free place where Mother Nature calms one's soul". Sounds like a dream, doesn't it!
The pure ocean air, seaside walks, lush forests and spectacular sunsets may have something to do with it!
It's a popular spot for family vacations in Western Canada.
There are plenty of activities for the whole family to enjoy: kayaking, surfing, swimming, paddleboarding, ziplining and cruises.
Tofino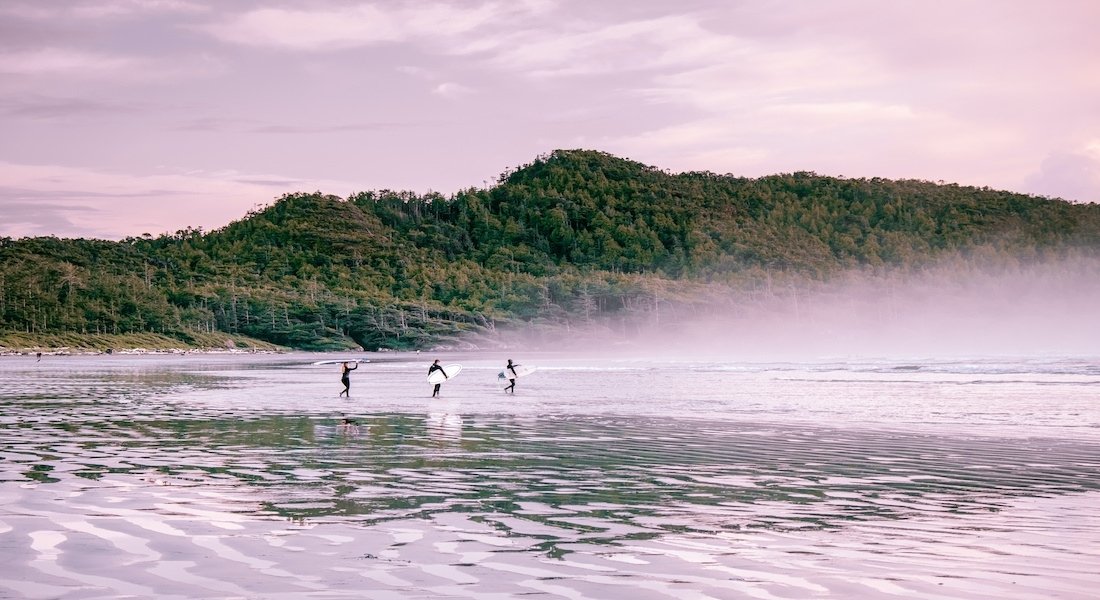 Tofino is a charming coastal village that is a popular destination for surfers and nature lovers. 
To get there, you will need to take the Pacific Rim Highway, one of the most scenic routes in western Canada.
The village is home to an array of artisan shops and art galleries.
It's also a great place to watch whales, bears and bald eagles!
Nature and photography enthusiasts won't want to miss the bear watching safari.
Long Beach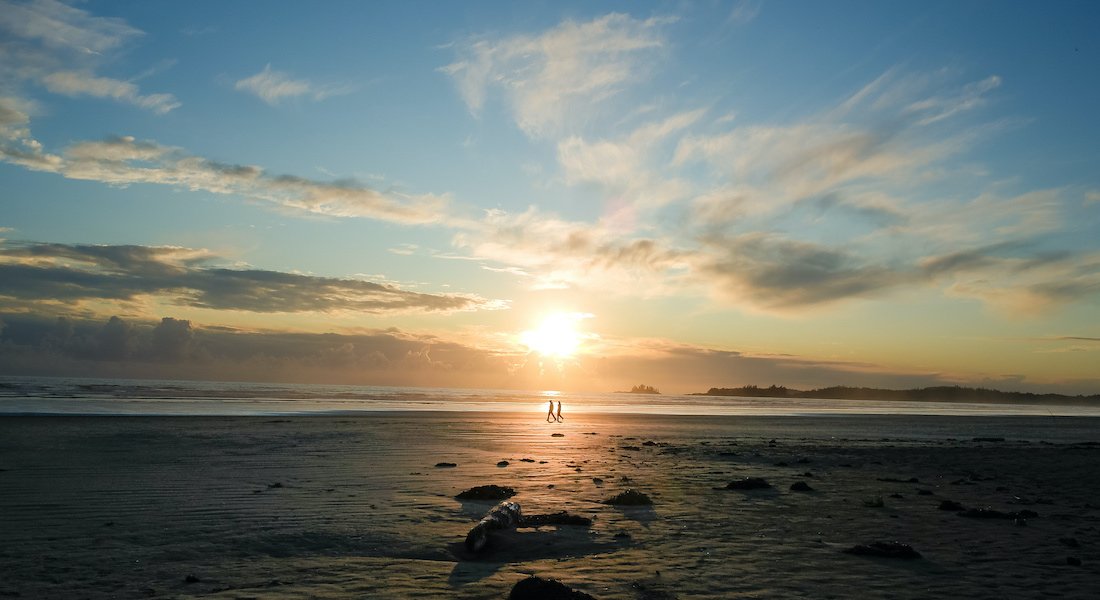 As mentioned above, Long Beach is part of the Pacific Rim National Park Reserve, spanning the coast from Tofino to Ucluelet.
It's a great place to hang out with the family, do some surfing, or explore one of the easy hiking trails combining ocean views and forays into the rainforest.
For example, Wickaninnish Trail and Schooner Trail each take under an hour.
It's also a fantastic spot to watch the sunset.
Wild Pacific Trail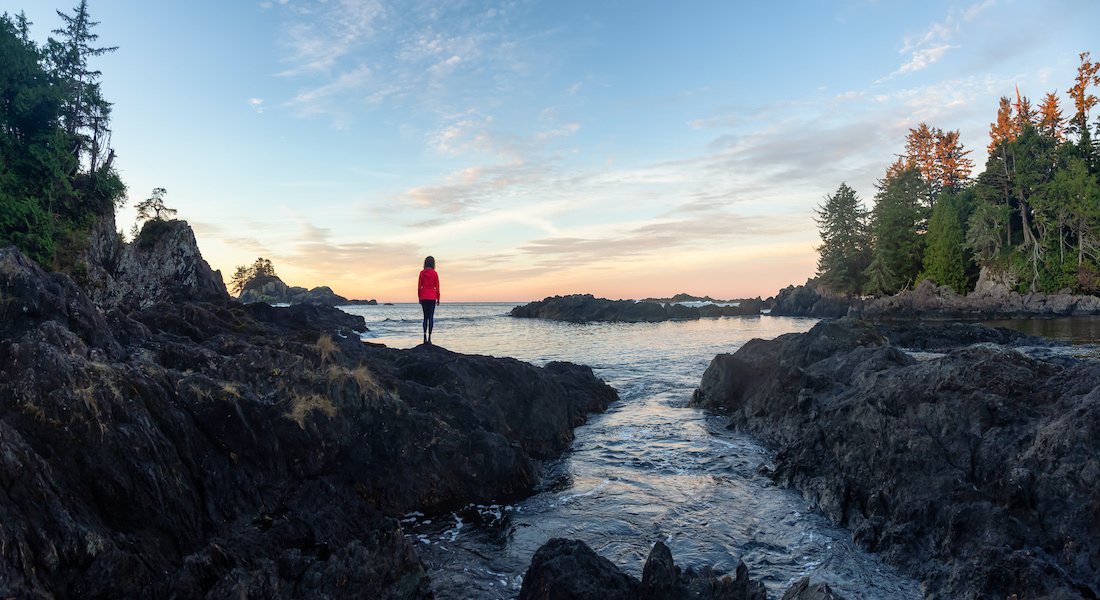 Wild Pacific Trail near Ucluelet is a network of three easy hiking trails with a total length of about 8.8 km.
In addition to the magnificent ocean views, you will also venture through areas of temperate rainforest.
If you don't have time to walk the entire trail, I suggest doing the 2.6-km Lighthouse Loop (in a clockwise direction for the best views).
It's definitely one of our favourite hikes in Western Canada.
Telegraph Cove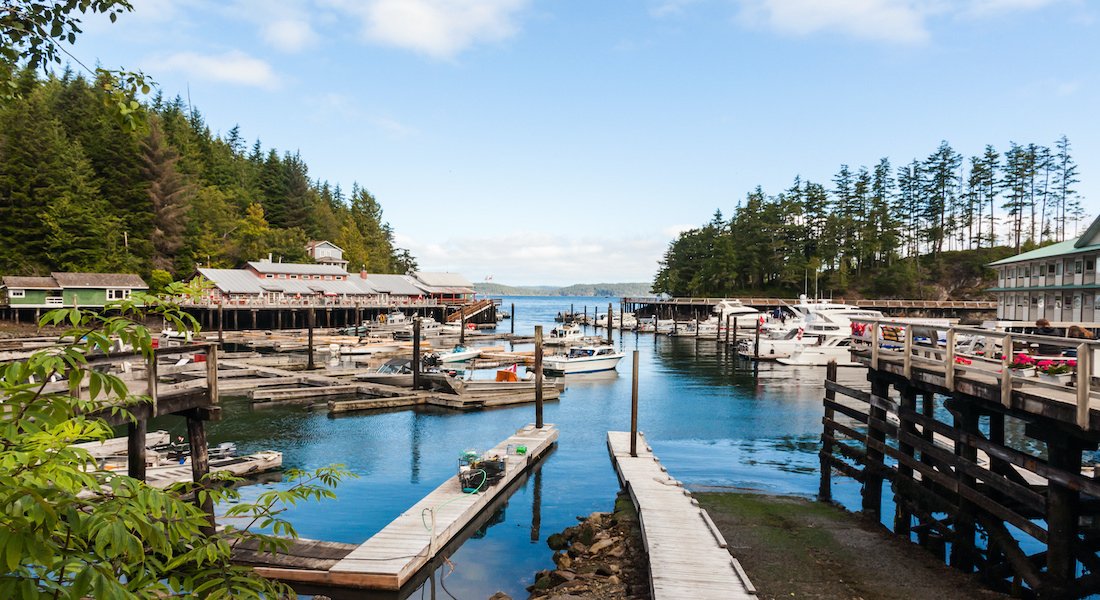 Although Telegraph Cove is tucked away in a remote corner of northern Vancouver Island, we suggest adding it to your road trip itinerary.
You are sure to be charmed by this tiny village with its old houses on stilts connected by wooden boardwalks. In fact, Telegraph Cove is on our list of the most beautiful villages in Western Canada, along with Tofino and Duncan.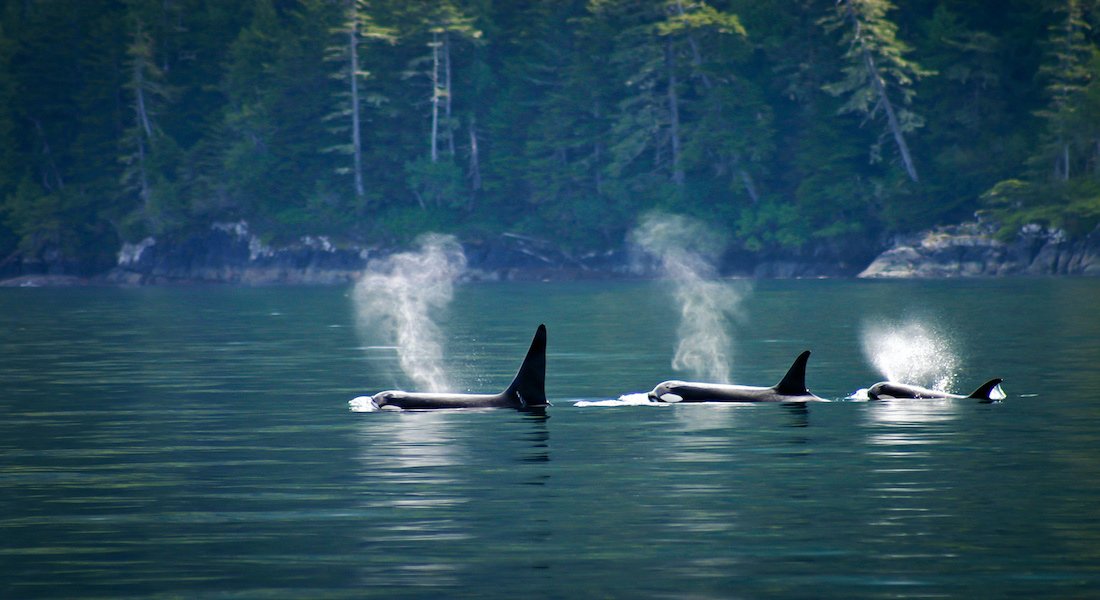 In addition, Telegraph Cove is the best place in the world to watch orcas. 
A must when visiting Vancouver Island!
Cathedral Grove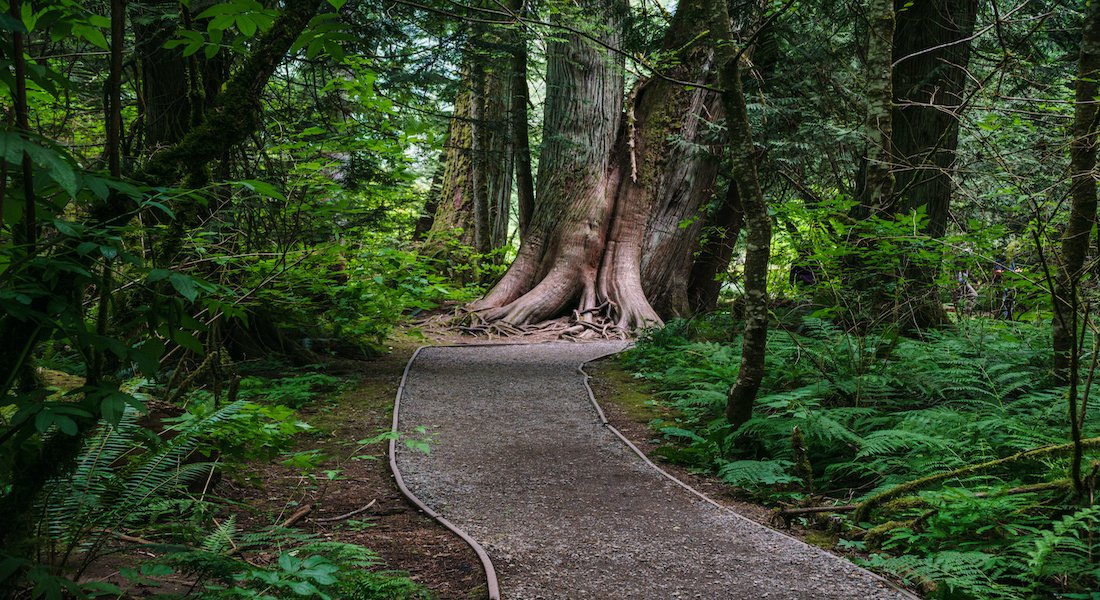 MacMillan Provincial Park is home to this magnificent stand of giant Douglas fir trees.
Some of the trees are over 800 years old and can be up to 9 metres in circumference and 50 metres tall.
You'll feel very small as you stroll among some of the largest trees in Canada!
A stop you won't want to miss on your way from Pacific Rim to Telegraph Cove.
Getting there
 
By ferry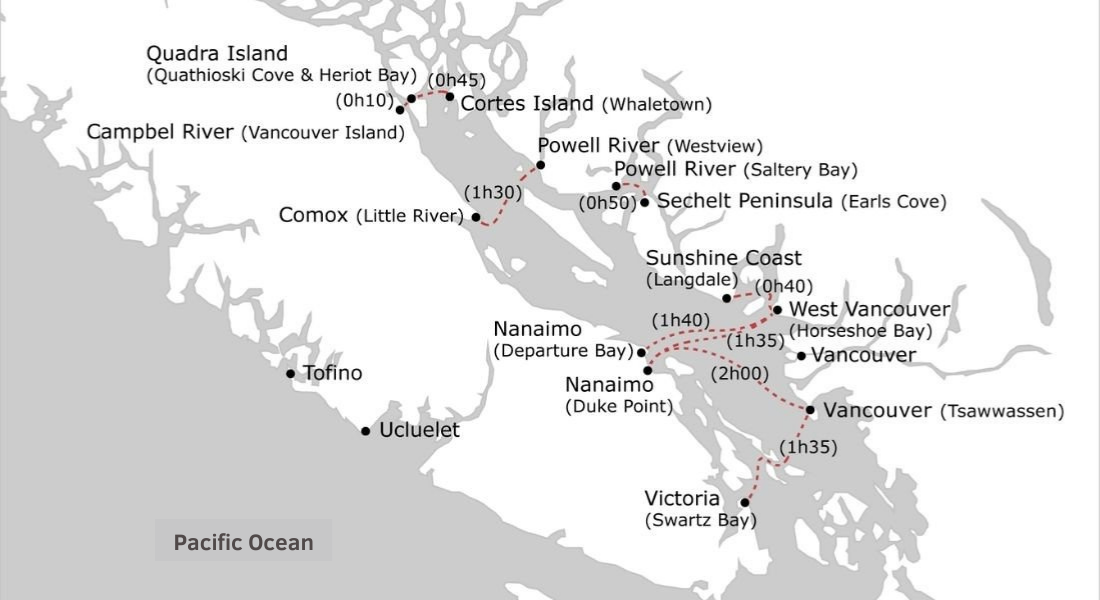 The quickest and cheapest way to get to Vancouver Island is by ferry. 
Here are the main ferry routes, to help you plan your next visit to Vancouver Island:
Vancouver - Victoria (Tsawwassen - Swartz Bay): 1:35 sailing time.
Vancouver - Nanaimo (Tsawwassen - Duke Point): 2:00 sailing time.
West Vancouver - Nanaimo (Horseshoe Bay - Departure Bay): 1:40 sailing time.
West Vancouver - Sunshine coast (Horseshoe Bay - Langdale): 0:40 sailing time.
Sechelt Peninsula - Powell River (Earls cove - Saltery Bay): 0:50 sailing time.
Powell River - Comox (Westview - Little River): 1:30 sailing time.
Campbelle River - Quadra Island (Vancouver Island - Quathiaski Cove): 10 min sailing time.
Quadra Island - Cortes Island (Heriot Bay - Whaletown): 45 min sailing time.
If you don't rent a car in Vancouver, note that there are buses between Vancouver and the ferry terminals.
By seaplane: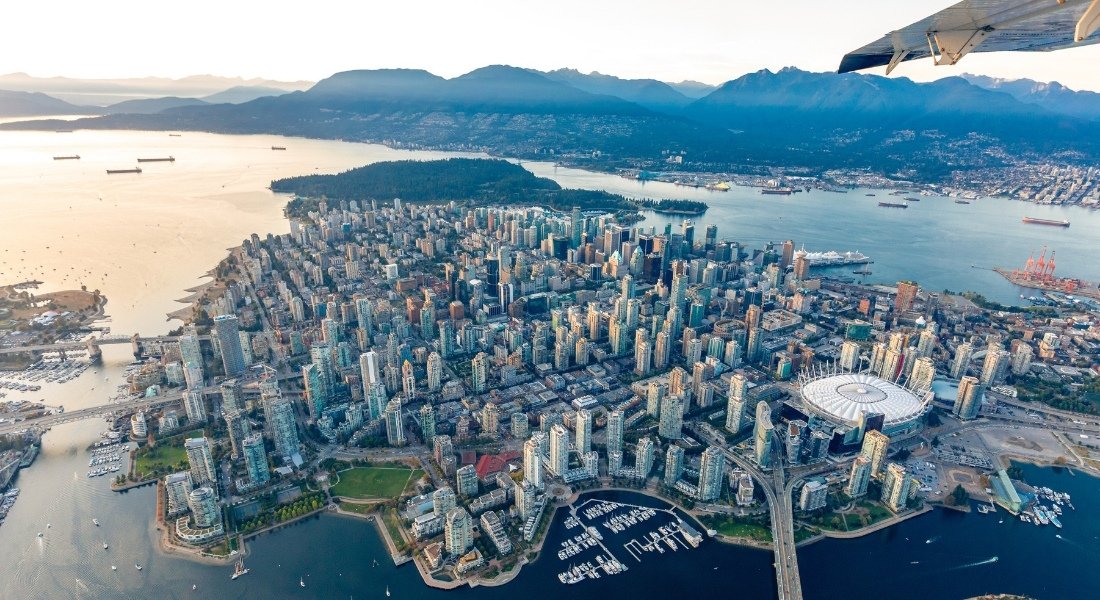 A more original, more spectacular but also more expensive option for getting to Vancouver Island is by seaplane.
There are flights to Victoria, Nanaimo and Tofino from Vancouver Harbour.
The best time to visit Vancouver Island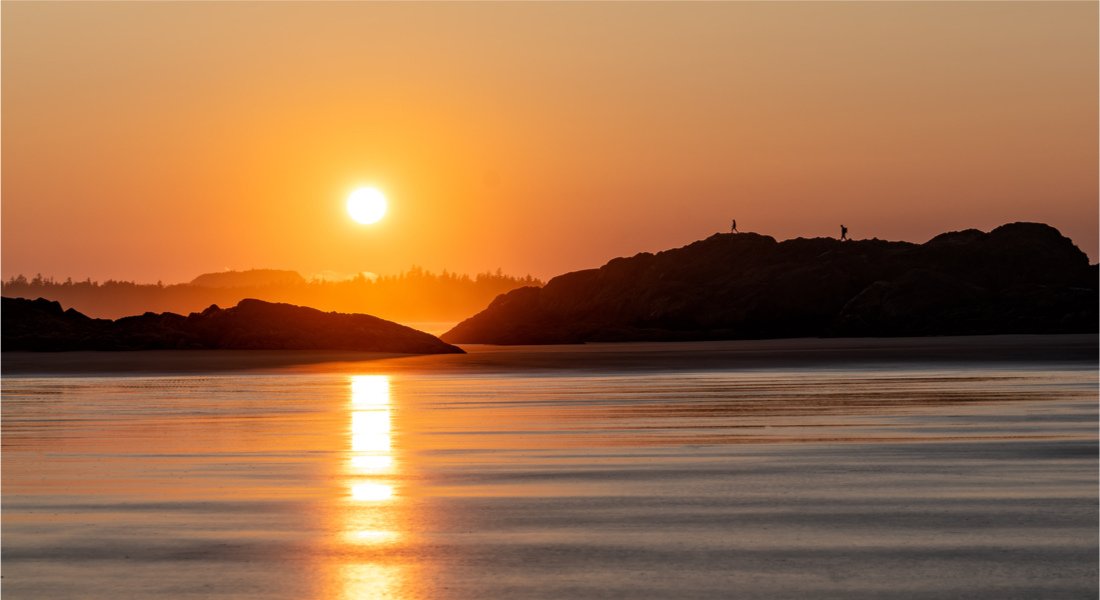 Vancouver Island has an oceanic climate.
The best time to visit the island is from May to September. In summer, the days are sunny and temperatures average between 19 and 21 degrees Celsius. The best weather is in July and August.
Unlike the rest of Canada, winter temperatures remain above zero. That said, rain is a common occurrence.
October to January are the rainiest months with an average of 73 mm per month. January is the wettest month, with an average of 93 mm.
Map of Vancouver Island highlights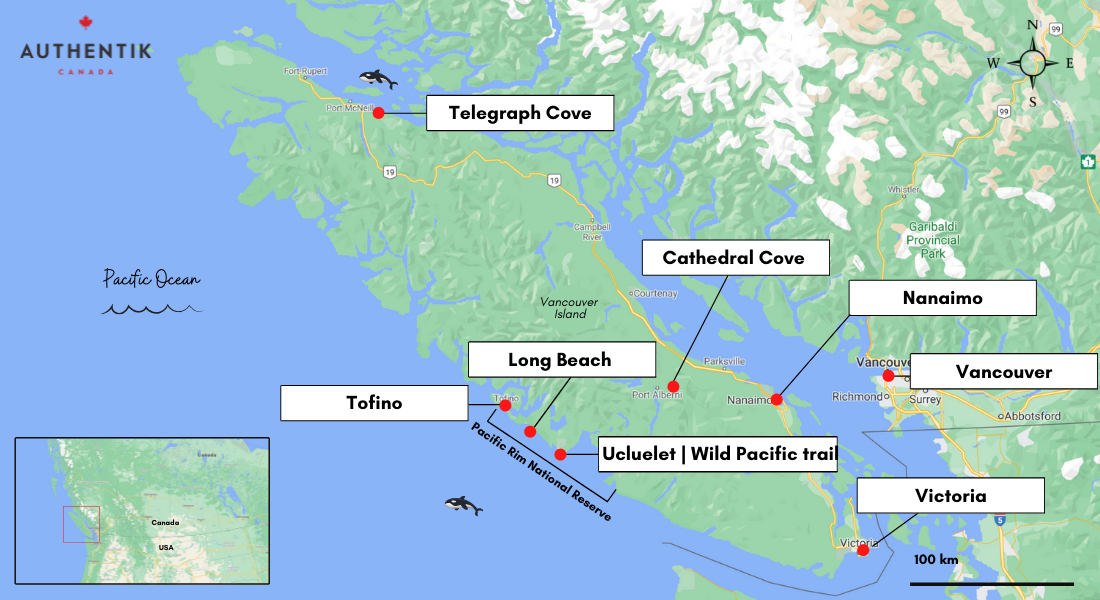 And there you go!
I hope this guide will be useful in planning your next Vancouver Island road trip!
In the meantime, don't hesitate to ask any questions or share your experiences in the comments below.