Visit Ottawa in 24 hours
Nestled at the junction of three picturesque rivers, Ottawa is considered to be one of the most beautiful capitals in the world.
Discover our one-day itinerary, which is doable without a car, so that you don't miss any of its must-sees on your next Ontario road trip.
 
Morning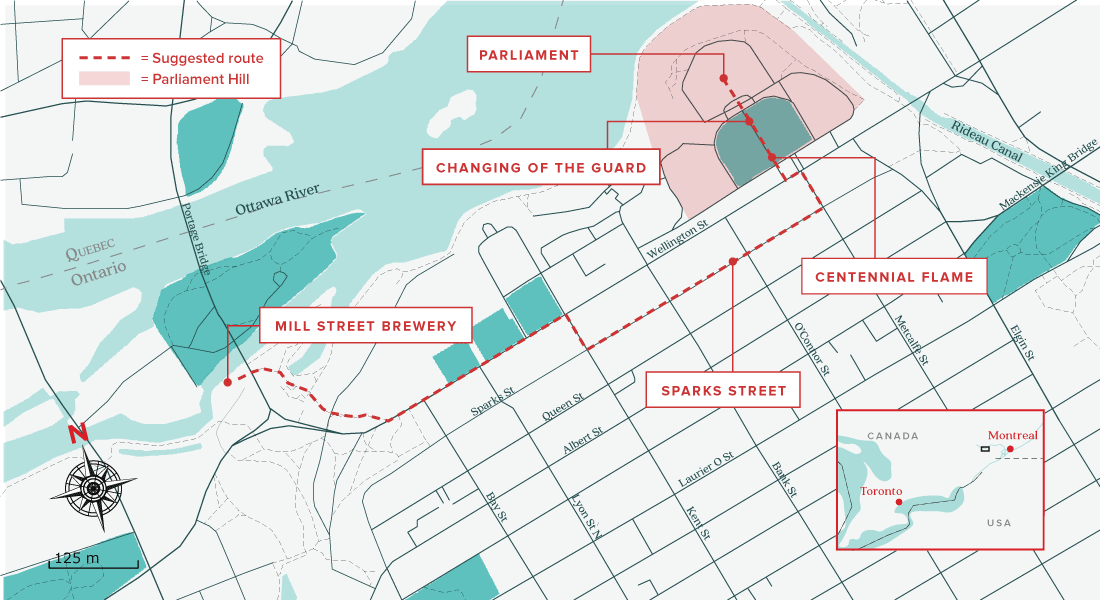 #1. CENTENARY FLAME AND PARLIAMENT  


 
Start your day of exploration at the entrance of the Parliament site, where the Centennial Flame is located.
It was first lit on January 1, 1967, on the 100th anniversary of Confederation.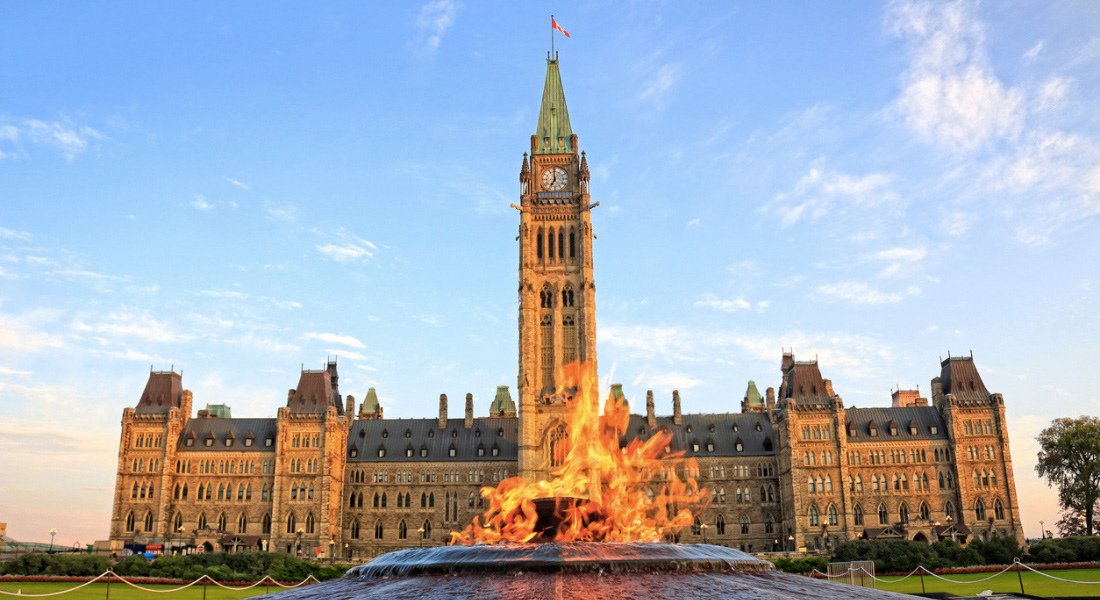 Located at the center of a fountain, the flame is surrounded by the crests of the 12 provinces and territories of the country, which each indicate the date of their entry into the Canadian dominion.
From here, enjoy the view of the Parliament, one of the most emblematic sites of our beautiful country.
With a little luck, you might come across the charming Justin Trudeau in the middle of a coffee break. If so, don't hesitate to ask him for a selfie.

#2. CHANGING OF THE GUARD  


 
Do not spend too long in front of the flame, as you are expected on Parliament Hill at 9.45 am to attend the traditional Changing of the Guard ceremony.
This, which has been held on summer mornings since 1959, is a spectacular performance of military drills performed with precision to the sound of an orchestra.
This routine is presented by several regiments of the Canadian Forces, bringing together over 400 soldiers.

#3. SPARKS STREET  


 
Once the ceremony is over, take Sparks Street, located south of Parliament Hill.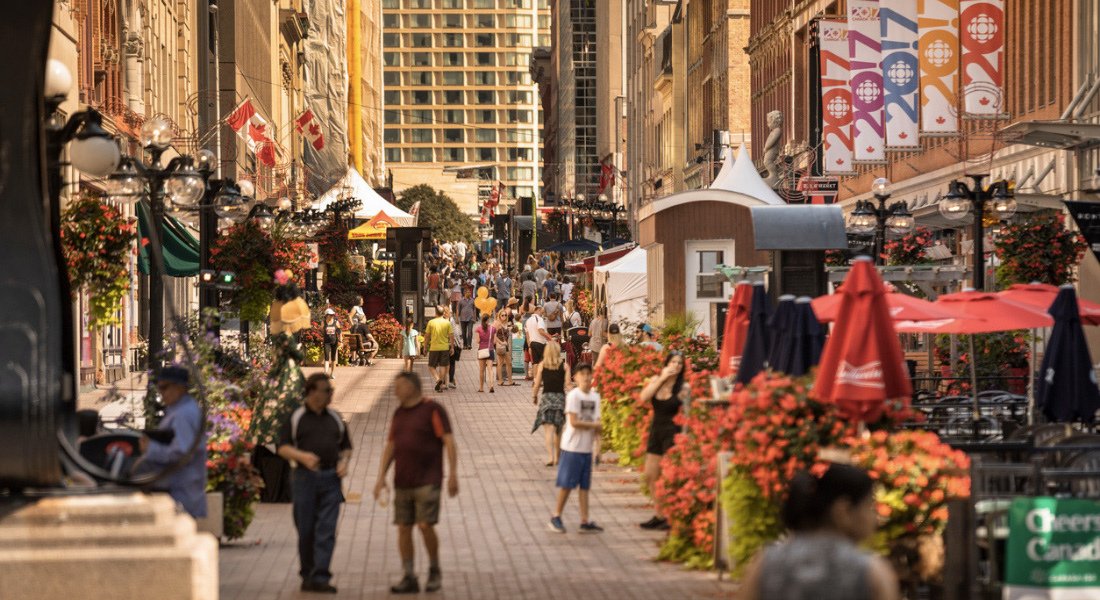 It is a very charming and historic pedestrian walkway. In Canada, it was one of the first outdoor shopping centers.
This is the perfect place to stroll through the small shops, and stop for a coffee.
 
---

Where to go for lunch ?
 
For lunch, stop by the Mill Street brewery, located in a century-old building on the shore of the Ottawa River.
The food is very good, but we mainly go there to taste the seasonal and specialty beers, brewed on site and only available in Ottawa.
Mill St. Brew Pub 
Budget : $-$$
Hours : Sunday from 10:30 a.m. to 11:30 p.m., Monday from 11:00 a.m. to 11:00 p.m., Tuesday and Wednesday from 11:00 a.m. to midnight, Thursday from 11:00 a.m. to 1:00 a.m., Friday from 11:00 a.m. to 2:00 a.m. and Saturday from 10:30 a.m. to 2:00 a.m.
Adress : 555 Wellington street
Phone number : (613) 567-2337 (ext. 3)
Website : Click here
Afternoon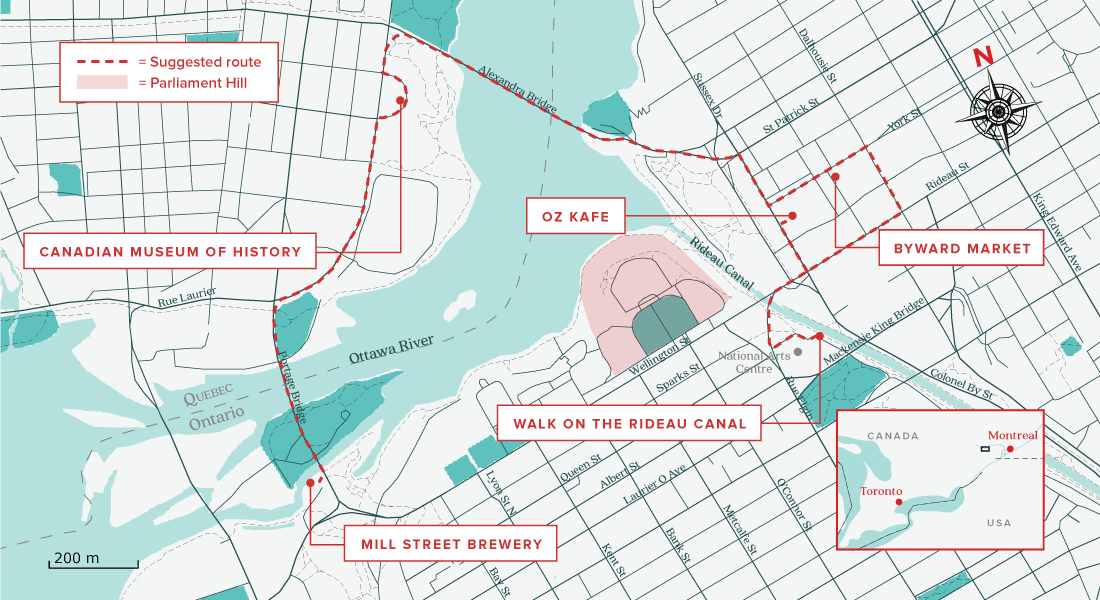 #4. CANADIAN MUSEUM OF HISTORY  


 
Right next to the restaurant is Victoria Island. It is an extremely important and even sacred place for First Nations people.
There is an indigenous touristic village, intended to introduce visitors to the culture and traditions through dance, celebration, music and food.
Unfortunately, the island is closed for several years due to major decontamination work.
To make up for it, take the Portage Bridge and head to the Canadian Museum of History, formerly called the Museum of Civilization.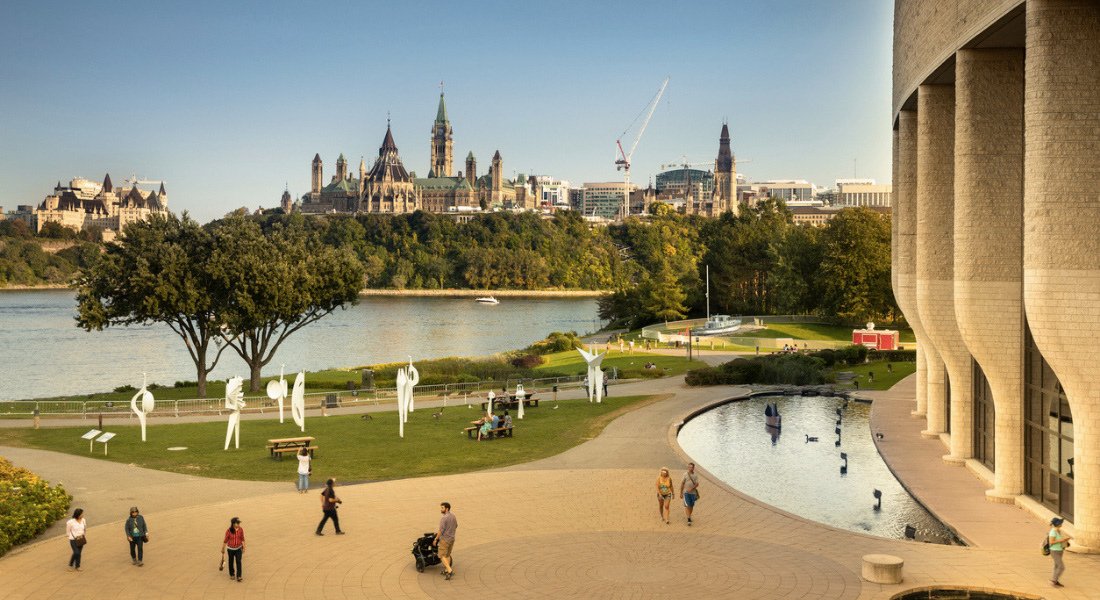 This complex dedicated to the exploration of 1000 years of Canadian history is the most visited museum institution in Canada.
You will discover, through activities and exhibitions, those who have shaped our beautiful country.
Although you cannot access Victoria Island, don't miss on the First Peoples Hall. It is filled with indigenous peoples' cultural richness.

#5. BYWARD MARKET 


 
The Byward Market is the perfect place to go and share all the wonderful discoveries made at the museum.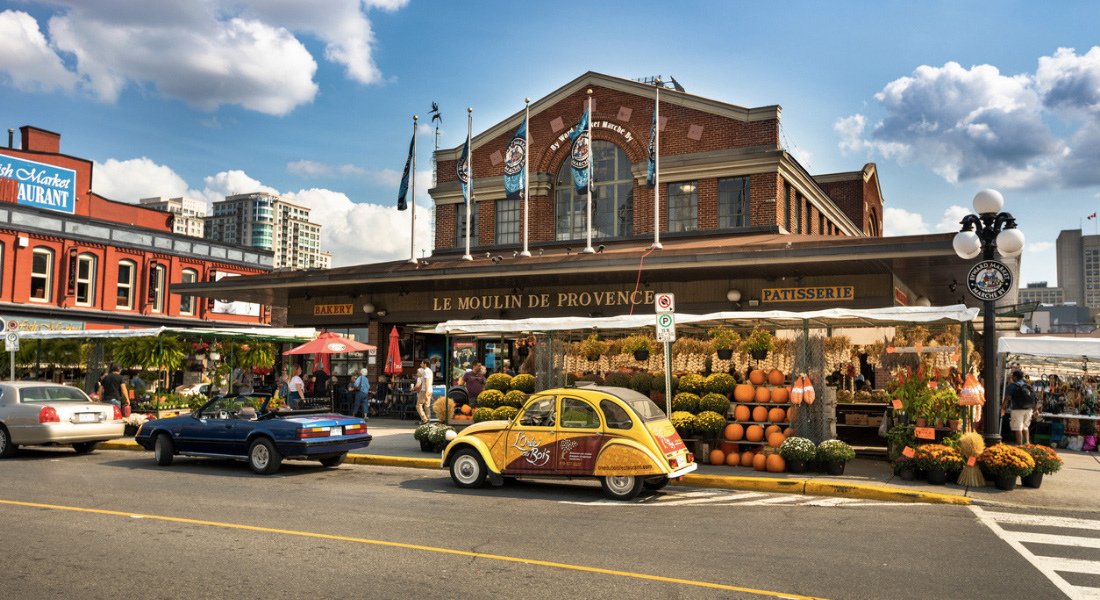 This historic market welcomes local producers all year round, offering products of all kinds: fruits and vegetables, flowers, crafts, etc.
Do not miss the opportunity to taste a delicious beaver tail, a typically Canadian pastry.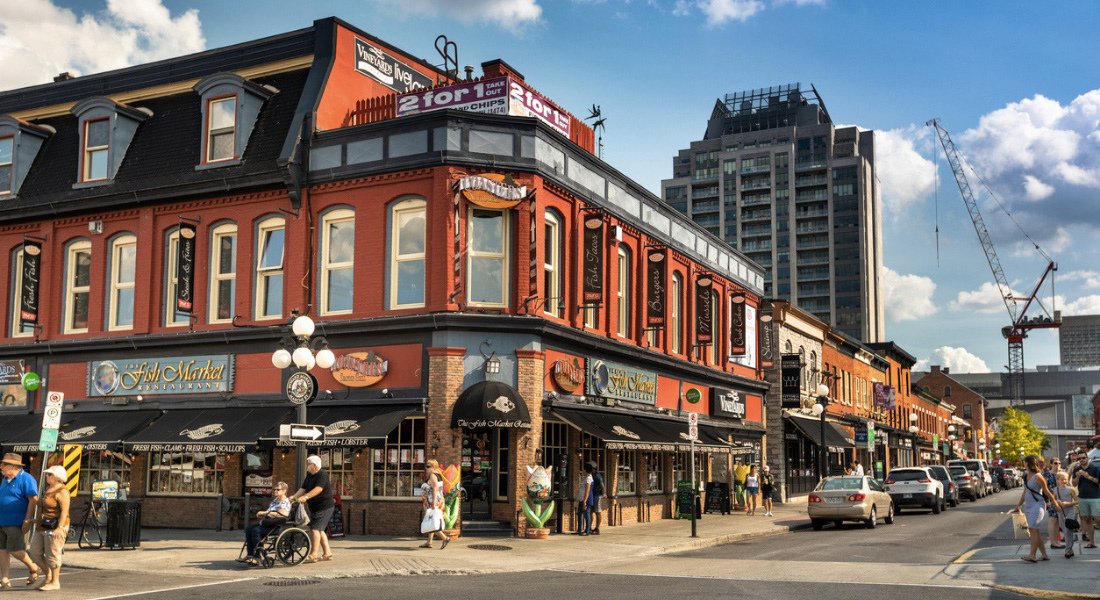 Take a few moments to wander around the surrounding neighborhood, where you will find several shops and galleries.

#6. RIDEAU CANAL 


 
The Rideau Canal is a historic 202-km long waterway, built almost two centuries ago to deal with a possible military threat.
It is one of the main Ottawa attraction, as much for tourists who wander there, than for locals who regularly practice their boating activities. It is one of the most popular stops on an Ontario vacation.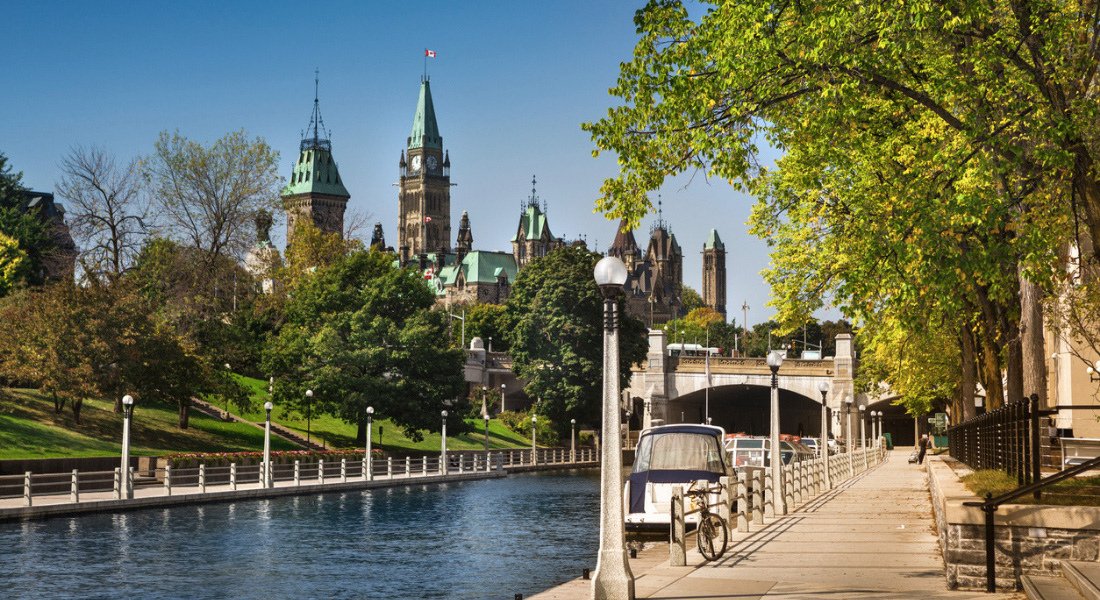 One of the best ways to discover it, and to enjoy the magnificent views it offers over the city, is to hop on a boat cruise.
This 90-minute activity is narrated by an audio guide, which allows you to learn more about Ottawa's heritage.
At the end of the cruise, it's more than thirty sites that you'll have new knowledge of.
If you are visiting during the winter, the Rideau Canal transforms into the longest skating ring in the country. A must-do winter acitivity!
Evening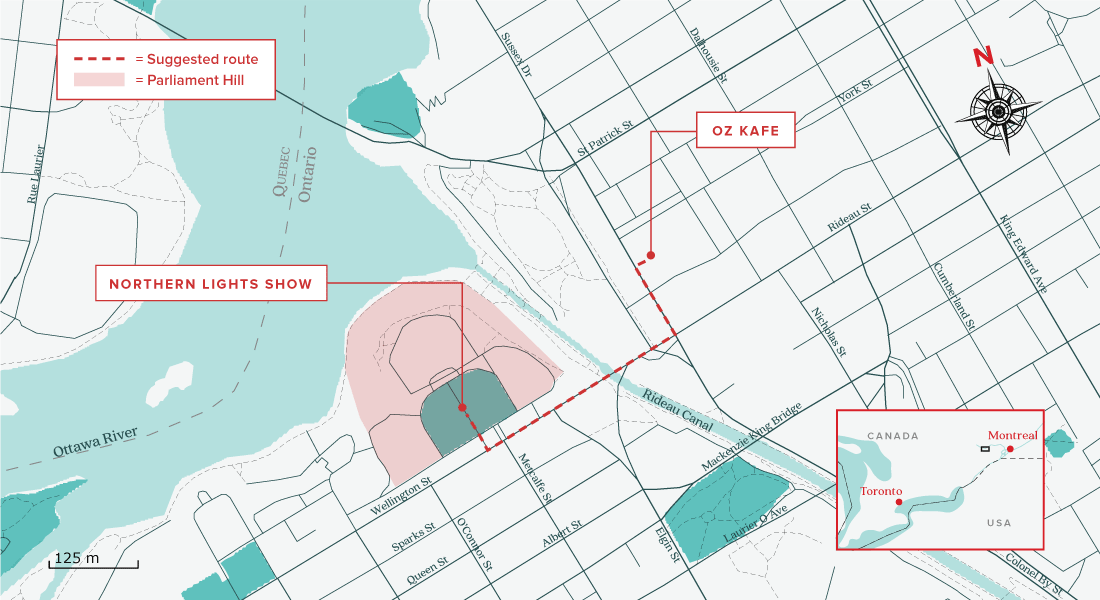 Where to have dinner ?
 
After a long day of exploring, you probably won't want to eat at an overly fancy restaurant.
This unpretentious restaurant offers a relaxed and warm atmosphere, as well as very good service.
OZ Kafe's delicious European-inspired cuisine consists of 5 main courses, all made with local ingredients and executed to perfection.
And for the fans of boards, you will be delighted to learn that there is a wide choice of cheese and charcuteries on the menu.
OZ Kafe
Budget : $$ 
Hour : Monday to Sunday from 5:00 p.m. to 2:00 a.m.
Adress : 10, York street
Phone number : (613) 234-0907
Website : Click here
---

#7. SOUND AND LIGHT SHOW AT PARLIAMENT HILL 
Just before heading back to the hotel, treat yourself to one last beautiful moment in our Nation's capital.
Using digital technology, a 30-minute multimedia show is projected onto the Parliament Buildings every summer evening (July to September).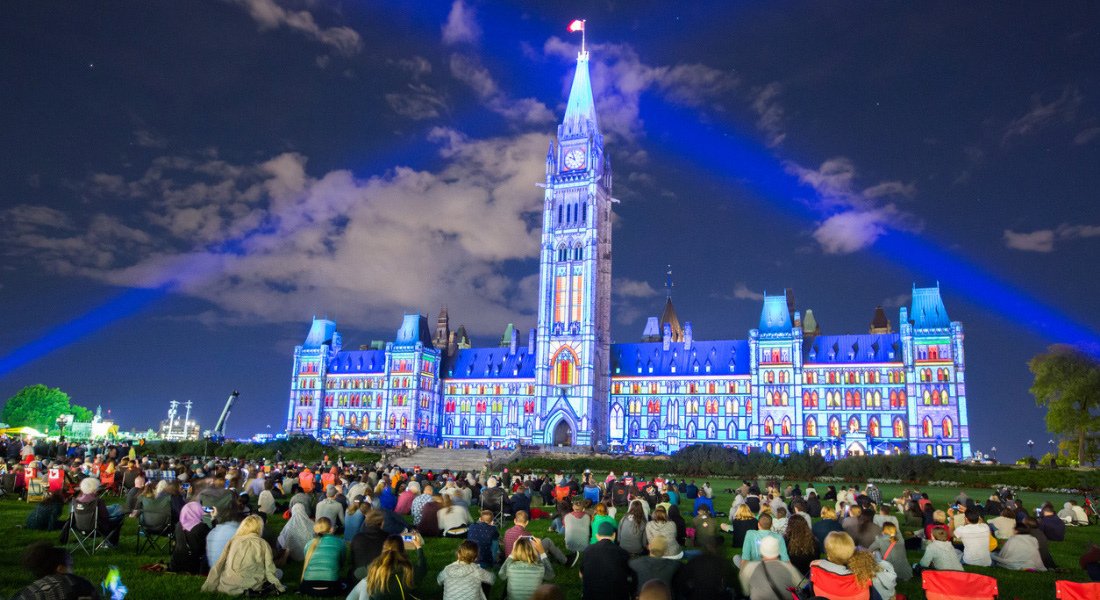 You are therefore expected on Parliament Hill (10 p.m. in July, 9:30 p.m. in August and 9 p.m. in September), to relive the fascinating history of Canada through dynamic animation, accompanied by narration and an original soundtrack.
Do you know other must-sees in Ottawa? Feel free to share them with us in the comment box below. 
Psst! If you are headed to Ontario's metropolis next, here is how to visit Toronto in 24 hours.