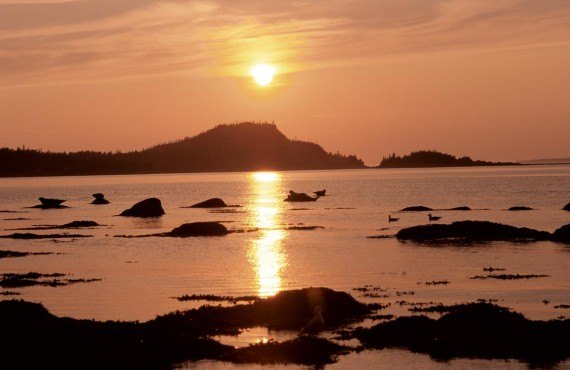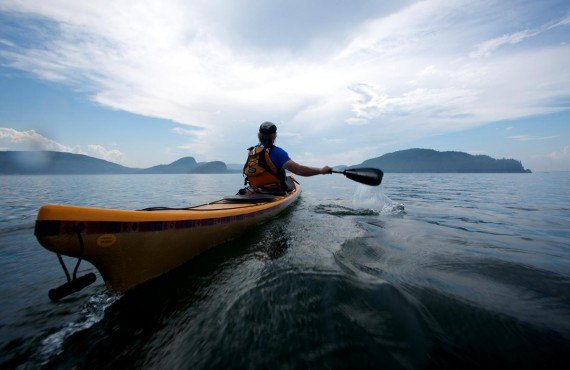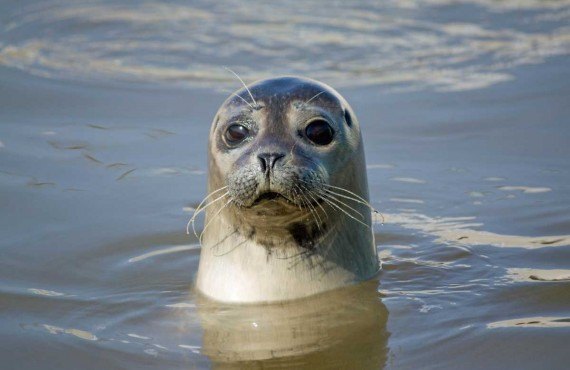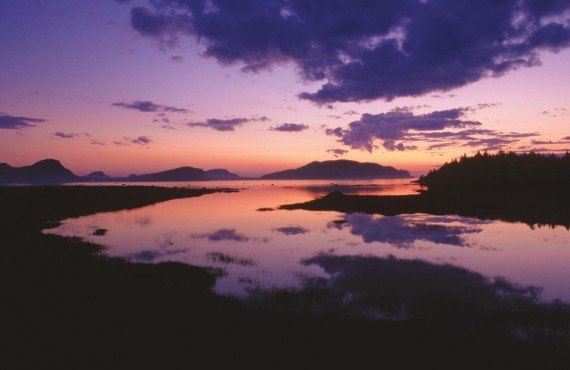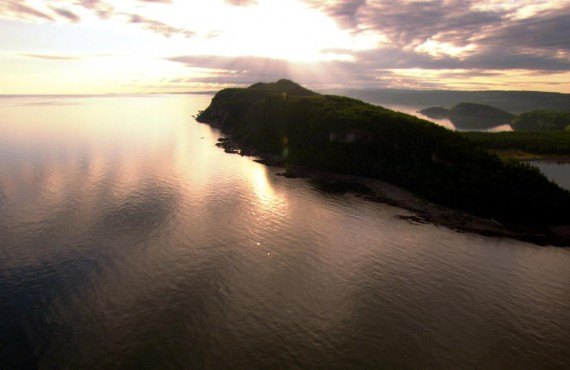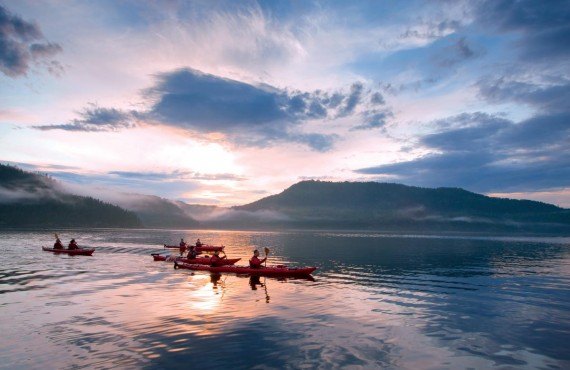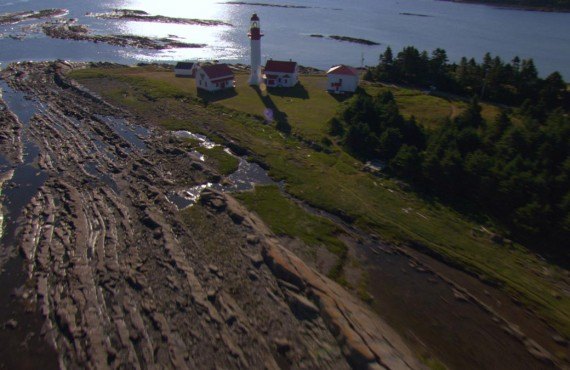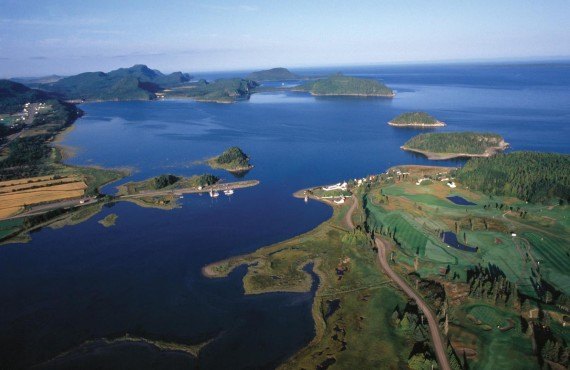 When to visit
Very Favourable
Favourable
Unfavourable
| Jan | Feb | Mar | Apr | May | Jun | Jul | Aug | Sep | Oct | Nov | Dec |
| --- | --- | --- | --- | --- | --- | --- | --- | --- | --- | --- | --- |
| | | | | | | | | | | | |
What to do
Noteworthy
Worth the detour
Must see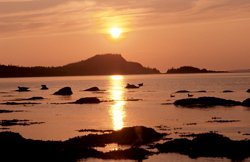 Bic National Park is a peaceful territory of picturesque capes, bays, coves, islands and mountains. You will pass sea, forest and prairie as you travel along the banks of the St. Lawrence River on your way to the park.
Thousands of seabirds come to nest in the park, including the common eider. Rare plants bloom on its rocky capes, and seals bask in the sun near the shore.

SEAL WATCHING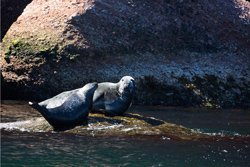 Seal watching is one of the park's major attractions. Grey seals and harbour seals, the park's emblem, can be watched from the shore as they lounge on the rocks.
The best places for seal watching are the Pointe-aux-Épinettes observation area from half tide to high tide, and the Anse aux Bouleaux observation area at low tide, in the Rivière-du-Sud-Ouest sector of the park. Stop off at the Visitors Centre for information about tide times.
Possible all summer until early fall.

CAP-À-L'ORIGNAL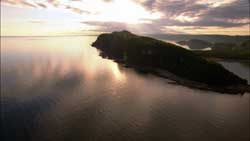 The Cap-à-l'Orignal sector offers a total of 8 kilometres of short (900 m to 2.9 km) hiking trails for exploring the cape. The network of trails covers a total of 8 kilometres.
Consider bringing a picnic lunch, or visiting the area at the end of the day for what may be one of the most beautiful sunsets you will ever see in your life!
Pick up a trail map at the Cap-à-l'Orignal Visitors Centre, where you can also ask a park ranger any questions you may have about the park.
Mid-May to Thanksgiving (2nd Monday in October).

BIC NATIONAL PARK
Season: The park is open year-round, but the period during which services are available varies according to sector and season.
Visitors centres:
The Rivière-du-Sud-Ouest Visitors Centre is open every day from the end of June to early September, from 8 a.m. to 9 p.m., with reduced hours in low season.

The Ferme-Rioux Discovery and Visitors Centre is open in summer only. The Cap-à-l'Orignal Visitors Centre is open from the end of June to the end of August from 11:30 a.m. to 6:30 p.m. The visitors centres are accessible from Route 132.
Entrance fee: $8.90/adult/day and free for youth aged 17 and under.


NEARBY
---

PORTES DE L'ENFER CANYON
The Portes de l'Enfer Canyon (Hell's Gate Canyon) stretches for nearly 5 km between dramatic steep mountainsides. A network of walking trails, from 1 km to 14 km long, leads through unique landscapes and stunning scenery. The trails are well maintained and not difficult to navigate. You can walk across the highest suspended footbridge in Quebec at 63 metres high, and even take the "Descent into Hell" hiking trail whose 300 steps lead down to the Rimouski River (and then back up again)! There is a snack bar on site.
Open from mid-May to early July and mid-August to mid-October from 9 a.m. to 5 p.m., and from early July to mid-August from 8:30 a.m. to 6:30 p.m.

POINTE-AU-PÈRE LIGHTHOUSE
The Onondaga, a 90-metre behemoth, is the only submarine in Canada that is open to the public. From 1967 to 2000, it criss-crossed the North Atlantic with a crew of 70 men aboard. Two audio guides are available: a discovery tour for families and a more technical tour that explains the inner workings of the submarine.
It is possible to spend a unique evening and night aboard the Onondaga, for an unforgettable experience as a submariner. Gift shop and restaurant on site.
Open from early June to mid-October every day from 9 a.m. to 6 p.m., with reduced hours in low season.
Where to eat
$ Inexpensive
$$ Moderate
$$$ Upscale
$$$$ Fine dining
Cantine de la Mer ($)
What could be a more typical Quebec experience than eating at a casse-croûte ? For several years, Cantine de la Mer has been serving up a varied menu of gourmet fast food from the sea: crab and lobster club sandwiches, fried clams, popcorn Matane shrimp, breaded scallops, etc. The food is always fresh and skillfully prepared. A must-try!
Open daily from May to October, 11 a.m. to 7:30 p.m.
---

Les Affamés du Bic ($$-$$$)
This little restaurant has only been open for a few years and has already won the hearts of locals and visitors to Bic. The menu offers a wide variety of popular Quebec dishes like poutine, club sandwiches and burgers, in addition to more refined offerings such as shrimp cakes, braised lamb shank and mi-cuit tuna steak, all prepared with the best seasonal ingredients (examples only: the menu changes often).
Open daily in high season (late June-early September) from 11:30 a.m. to 2:30 p.m. and 5 p.m. to 9 p.m. In low season (April-late June and early September-early October), open only for dinner, Wednesday-Sunday from 5 p.m. to 8 p.m.
---

Le Bien, le Malt ($$-$$$)
If you find yourself near Rimouski and are in the mood for a good craft beer and a bite to eat, Le Bien, le Malt microbrewery is the place for you. The pub serves local cheeses and charcuteries to accompany the fifteen-odd handcrafted beers brewed on site and served in rotation. Also serves appetizers, fish rillettes and grilled sandwiches.
Open Sunday-Wednesday from 3 p.m. to 11 p.m. and Thursday-Saturday from 3 p.m. to 2 a.m.
---

Auberge du Mange Grenouille ($$$-$$$$)
Auberge du Mange Grenouille, a gem of a restaurant, is worth a trip for its spectacular setting as well as for its fine dining. The menu emphasizes local meat, fish and vegetables and artisanal bread. A memorable meal in a theatrical setting! They even have a "terrace & tapas" menu in summer, offered from 4 p.m. until sundown.
Open daily for dinner from 5:30 p.m., May 1 to the end of October (until 9 p.m. in high season). In high season, the inn's guests are given dining priority for dinner.
---

Chez St-Pierre ($$$$)
The restaurant's owner/chef, Colombe St-Pierre, will take you on a sublime culinary voyage, aided and abetted by a wide range of quality seasonal and organic ingredients sourced from small local farms. Her dishes contain sea vegetables, flowers, mushrooms, vegetables and a variety of sprouts, all produced in this lovely corner of Quebec. The menu varies with the seasons to offer an original fine dining experience.
Open from 5 p.m., May and October from Wednesday-Saturday and June-September from Tuesday-Saturday.
---
*** Hours may vary ***


Festivals calendar
Festival Concerts aux îles du Bic
Dates: August 7-15, 2021
Description: Known for its repertoire of chamber music performed with freshness and authenticity, this festival offers a major concert series and special events in an enchanting site. The encounter of talented performers, combined with the beauty of the concert venues and the proximity of nature, has become the trademark of this little-known and unique festival.
---

Festi Jazz International de Rimouski
Dates: September 2-5, 2021
Description: This friendly jazz festival, which is held over the the Labour Day weekend, attracts jazz lovers to a unique musical experience between sea and mountains. A leading cultural and tourist event in Eastern Quebec for over a quarter century, the festival seeks to make jazz music more accessible to the general public.
Climograph
Very Favourable
Favourable
Unfavourable
Month
Average temperature
min (°C)
Average temperature
max (°C)
Precipitations
(mm)
Overall score
January
-14
-5
45
February
-13
-5
50
March
-9
0
60
April
-2
7
73
May
4
13
74
June
8
18
92
July
11
21
83
August
10
20
73
September
7
17
95
October
3
10
82
November
-2
5
77
December
-9
-2
86
Travel reviews
picturesque parc
Great trails and scenery
Nice park and location next to river/sea. Also a little bit more "crowded" than the other parks, but not disturbing.
Nice walks (and morning run) and good opportunity to observe the phoques - what noise they can make!
The day of leaving we added ourselves onsite a sea kayaking of 2,5 hours - somethig we really can recommend!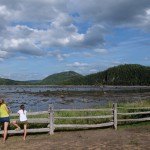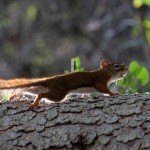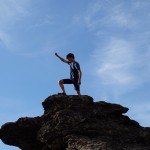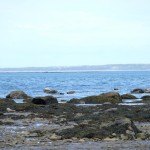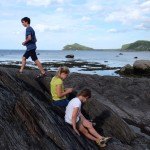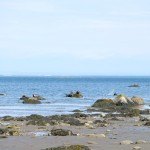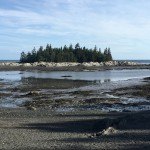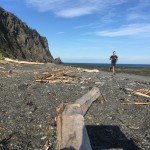 Download our travel guide