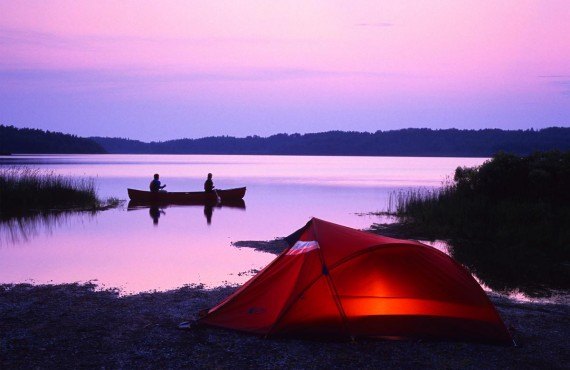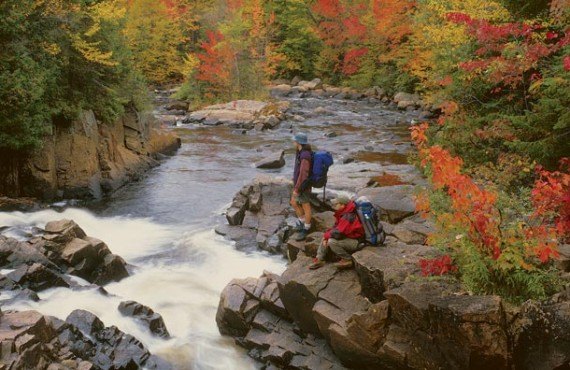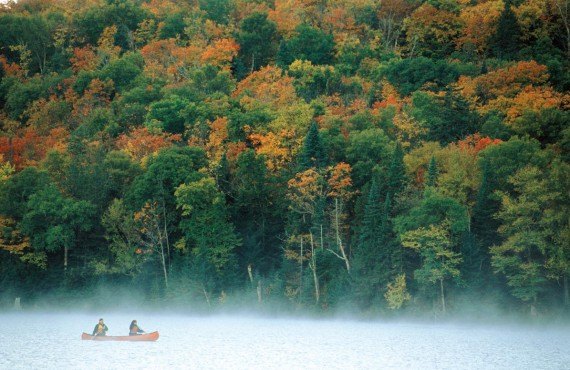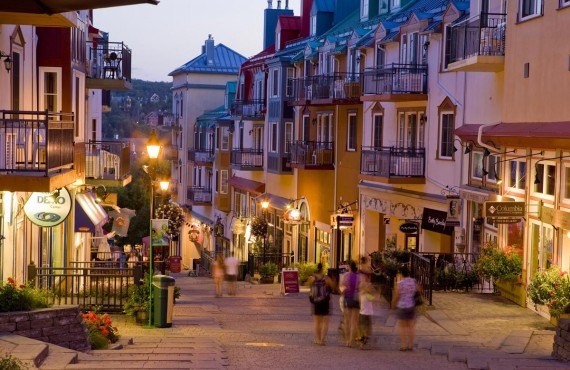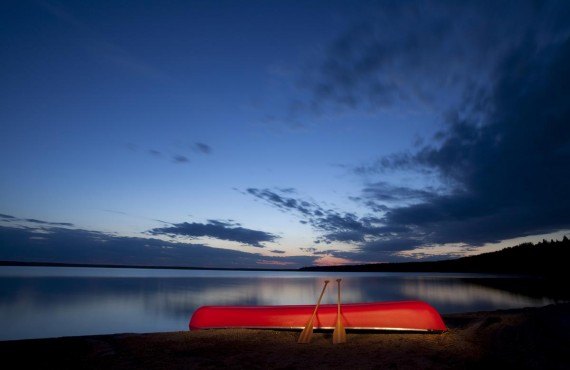 What to do
Noteworthy
Worth the detour
Must see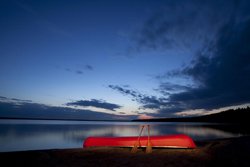 Mont-Tremblant National Park is the oldest and largest of Quebec's provincial parks.

A vast universe of mountains looming over endless lakes and rivers, the park features more than 400 lakes and 2 major rivers, the Diable and the Assomption.

We recommend focusing on the La Diable Sector during your Canada tour holidays.
MONT TREMBLANT NATIONAL PARK
Season: The park is open year-round, but the period during which services are available varies according to sector.
Visitor centre:
The Visitor Centre / La Diable Sector (10.5 km from the La Diable entrance, at Lac-Supérieur) is open from mid-March to late October, daily from 9 a.m. to 6 p.m. (until 8 p.m. Fridays and Saturdays) from mid-June to early September, with reduced hours in low season.

Entrance fee: $9,25/adult/day and free for youth aged 17 and under.

CHUTE DU DIABLE
Distance (round-trip): 1.4 km
Time (round-trip): 30 minutes
Level: Easy
This easy 1.4-kilometre hike (30 minutes round trip) leads to an unforgettable sight: a 15-metre waterfall! Don't forget your picnic! A great family activity.
Possible from early May to late October.

"LES MÉANDRES DU DIABLE" CANOE TRIP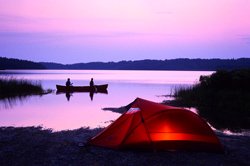 This peaceful half-day canoe trip down the winding section of Rivière du Diable will amaze you with its spectacular scenery . You will have the chance to admire the spectacular rocky slopes of Mont de la Vache Noire, a silver maple forest and sandy riverbanks where you can stop for a break.
This unguided excursion takes about 4 hours and is considered easy. The shuttle leaves from the Lac Monroe Visitors Centre.
Canoe or kayak rental, oars/paddles, life vests and shuttle service are included.
Possible from mid-May to early October (see website for shuttle and activity schedules).

VIA FERRATA DU DIABLE
The Via Verrata du Diable is a mountain sports trail combining hiking and rock climbing set up on the Vache Noire rock face in the La Diable Sector. It offers a unique way to explore the mountain in complete safety, with the help of a series of beams, footbridges and suspension bridges perched high above Rivière du Diable.

At an altitude of 200 metres, you will enjoy amazing aerial views and spectacular scenery in the company of an experienced guide.
Possible from mid-June to early October (see website for shuttle and activity schedules).

LE TOIT-DES-LAURENTIDES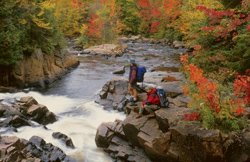 Distance (round-trip): 14.6 km
Time (round-trip): 6-7 hours
Level: Difficult
Elevation gain: 595 metres
This is a difficult hike, at 14.6 kilometres round trip (6 to 7 hours) and an elevation gain of 595 metres. The Toit-des-Laurentides (Roof of the Laurentians) trail leads to Johannsen Peak , the summit of Mont Tremblant.

The trail will take you past a number of rocky creeks and waterfalls and through forest, and provides lookouts with spectacular views of the Rouge and La Diable river valleys.
Possible from early May to end of October.
NEARBY
---
MONT TREMBLANT VILLAGE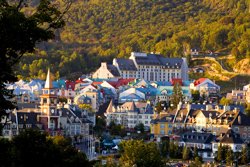 A picturesque pedestrian village on the shores of Lac Tremblant and at the base of Mont Tremblant Resort. You will be swept away by the charm of your surroundings.

Take a stroll through the village, explore the exclusive boutiques or enjoy a meal at one of the many local restaurants. In the evening, Tremblant is transformed into a hive of nighttime activity.
The mood is festive, the smiles are contagious, and there's a party in the air!
MONT-TREMBLANT PANORAMIC GONDOLA RIDE
Sit comfortably in the Panoramic Gondola and admire the view as you are transported to the top of Tremblant! Not only will you enjoy a breathtaking view of the Laurentians, you'll also have access to a host of activities at the summit: hiking, birds of prey show, restaurant.
Open from mid-May to mid-October. In high season (mid-June to early September), open daily from 9 a.m. to 5 p.m. or 6:30 p.m., with reduced hours in low season.

ZIPTREK ECOTOURS
Glide high above the Laurentian forest and enjoy breathtaking panoramic views with this exhilarating 5 zipline, 4 km long course. You will take a panoramic gondola ride to the top of the mountain, where your aerial adventure will begin in the company of a guide. The course includes 6 observation platforms as well as interesting presentations on local ecology.
Open daily from 8:30 a.m. to 5 p.m. from mid-May to mid-October. Tickets can be purchased online 48 hours in advance or by phone at any time. Children must be aged 7 or over and weigh 34 kg.

TONGA LUMINA
Legend has it that a sleeping giant calls Mont Tremblant home... In collaboration with Moment Factory, Mont Tremblant offers a unique illuminated adventure through the forest. The night walk draws on themes from the collective imaginary, inspired by the natural wonders and legends surrounding Mont Tremblant. From the time you get on the chairlift, you will find yourself on a mysterious quest in a fantasy world created with the help of multimedia illusions. The trail is around 1.5 km long and the experience lasts about 1 hour.
Open every evening from mid-June to mid-October.

LAKE MERCIER BEACH
Sandy Lac Mercier beach, in the heart of Tremblant village, is a good place to cool off in summer for a small access fee. This small public beach has picnic tables where you can enjoy an outdoor lunch.
Open from late June to early September, 10 a.m. to 6 p.m.
---
Optional activities
Where to eat
$ Inexpensive
$$ Moderate
$$$ Upscale
$$$$ Fine dining
La Sandwicherie Café ($)
The place to go for a good cup of coffee or a tasty sandwich, soup or salad.
Open daily from 9 a.m. to 3 p.m.
---

Microbrasserie la Diable ($)
Located at the foot of the ski slopes, this microbrewery has been specializing in the production of craft beers for over 20 years. It is also renowned for its tasty menu and warm welcome. Come and enjoy a good beer brewed on site in a relaxing and jazzy atmosphere, while sitting comfortably in the large dining room or on the patio during the summer.
Open daily from 11:30 a.m. to 9 p.m (to 10 p.m. Thursday-Saturday).
---

La Petite Cachée ($$$)
In the comfortable atmosphere of this log cabin restaurant, you will enjoy Mediterranean and regional cuisine with a focus on fresh seasonal produce. Fresh pasta, grilled meats, homemade pizza and fish feature prominently on the menu.
Open Thursday-Sunday as of 5 p.m.
---

Seb L'Artisan Culinaire ($$$$)
Le Seb offers one of the finest dining experiences in the Tremblant region. Chef Sébastien Houle has travelled to the ends of the earth, and will transport you into the heart of an unparalleled culinary voyage. His innovative cuisine will seduce and surprise you with its unique aromas and pairings, prepared using the finest local ingredients. A real magician!
Open Thursday-Monday from 6 p.m. to 10 p.m.
---
*** Hours may vary ***
Festivals calendar
Tremblant International Blues Festival
Dates: early July 2023
This festival is an annual rendezvous for music lovers and blues fans. Performances by big name artists from the local and international scene. Immerse yourself in an intimate celebration of this influential musical genre rich in tradition and emotion.10 days of festivities and over 100 free street blues shows in an enchanting natural environment.
---

Fête de la Musique de Tremblant ("Music in the Mountains")
Dates: early September 2023
Created in 1995 by internationally-renowned violinist Angèle Dubeau to promote classical music, today's Music in the Mountains festival presents thirty-odd free concerts from different musical traditions including classical, jazz and world music. Performances take place on outdoors stages in the pedestrian village at the foot of the mountain, as well as in the Downtown and Village areas of Mont-Tremblant.
Map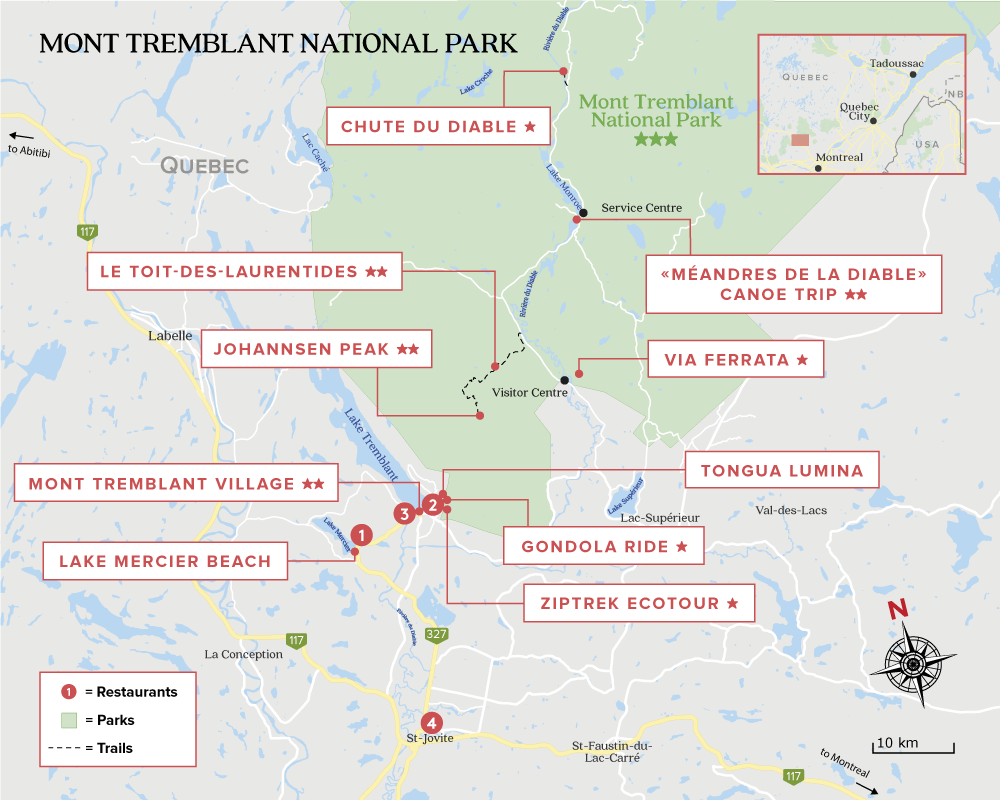 When to visit
Very Favourable
Favourable
Unfavourable
| Jan | Feb | Mar | Apr | May | Jun | Jul | Aug | Sep | Oct | Nov | Dec |
| --- | --- | --- | --- | --- | --- | --- | --- | --- | --- | --- | --- |
| | | | | | | | | | | | |
Climograph
Very Favourable
Favourable
Unfavourable
Month
Average temperature
min (°C)
Average temperature
max (°C)
Precipitations
(mm)
Overall score
January
-18
-6
78
February
-17
-3
55
March
-10
4
77
April
-3
12
73
May
3
19
87
June
9
24
91
July
11
26
107
August
9
25
99
September
6
21
100
October
0
13
98
November
-5
6
91
December
-14
-3
89
Travel reviews
Whish I had another day
I wish I had another day there. Perfect views, nice higing walks and great roads to discover
Download our travel guide
Relevant posts