Description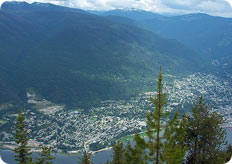 Discover a hidden gem in the heart of BC's interior. Known as the "Queen City" for over one hundred years, Nelson has more lovingly restored heritage buildings per capita than anywhere else in the province. The downtown area is particularly vibrant and inviting, and has conserved its Victorian style.

The region was originally inhabited by a people who would later be called the Kootenay Indians. An abundance of fish in the lakes and rivers, as well as berries, fruits, bulbs, roots, nuts, seeds, and grains provided the Indians with a varied and adequate diet. Animals such as deer, moose, elk, bear and numerous smaller fur-bearing creatures supplied meat for food, hides for clothing and bones for tools.
These early inhabitants lived in airy teepees during the summer months, while spending the cooler months and winter in cozy, subterranean dwellings with a timber superstructure, covered with branches and topped with sods and soil.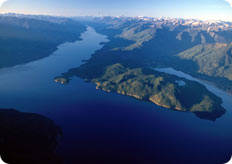 Indian artifacts have been found in abundance along the shores of the West Arm of the Kootenay River, and carvings were found of human beings and animals cut into the rock found on the shores of the Arrow Lakes.

But after extensive harvesting of the salmon in the Columbia River, food became scarce and few natives remained when the first settlers reached the Kootenays in the 19th century while searching for fur trade routes.
Explorers and adventures, employed by the Hudson Bay Company and others, were the first to enter the practically inaccessible Kootenay and Columbia River valleys.
In September 1876, gold was discovered nine miles west of Nelson, resulting in a minor rush of prospectors from the United States that kickstarted the development of towns and communities in the region, including Nelson.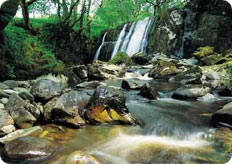 Nelson sits on the West Arm of Kootenay Lake, nestled in the rugged Selkirk Mountains of southeastern British Columbia.
With its 350 heritage buildings, stunning geography and a thriving arts community, Nelson is a combination of storybook charm and cosmopolitan sophistication. The region pffers a panoply of activities: from rainbow trout fishing on Kootenay Lake or hiking to Kokanee Glacier to simply spending the day shopping on historic Baker Street (to name just a few), there is something for everyone!

But don't take our word for it: come and see for yourself!

For more information about Nelson, visit the Tourism Nelson website.
Festivals calendar
Shambhala Music Fest
Date: August 5 to 8, 2016
Location: Nelson
Description: Shambhala is an annual electronic music festival held during the first week of August at the Salmo River Ranch. The festival lasts five days and four nights and offers a mix of music and art in nature on six uniquely themed stages.