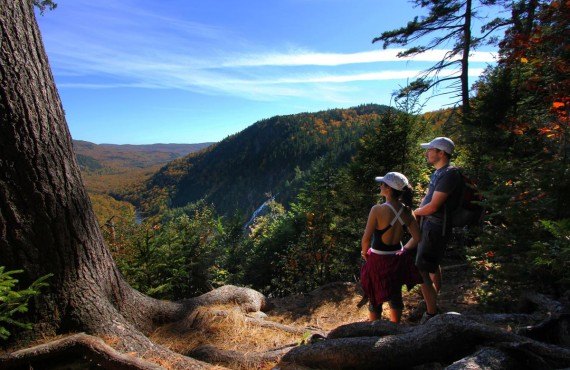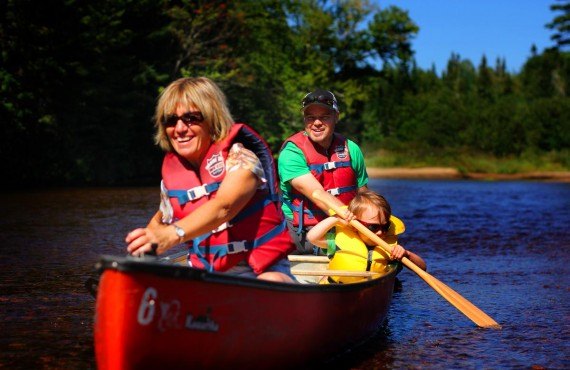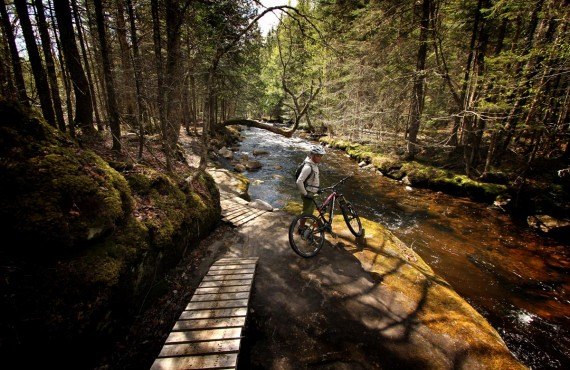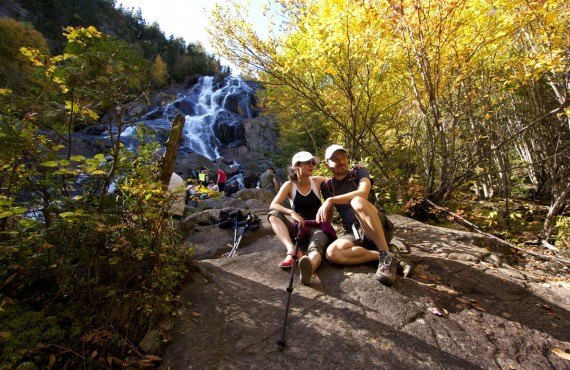 What to do
Noteworthy
Worth the detour
Must see
Shhh!!! Vallée Bras-du-Nord in Portneuf region, is Québec's best-kept secret!
This outstanding outdoor destination offers spectacular scenery with its winding river, mountains and cliffs, and the majestic Delaney Falls, the heart and soul of the valley.

BRAS-DU-NORD HIKING TRAIL
Distance (round-trip): 8 km (from Accueil Shannahan)
Time (round-trip): 2 hours
Level: Easy
Elevation gain: 20 m.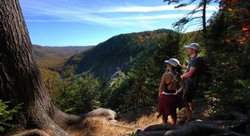 This spectacular hiking trail is 21 km long (6 to 9 hours), but if you start at the Accueil Shannahan trailhead, an easy 2-hour (8-km) hike will take you to the base of Delaney Falls. The 150 metre high waterfall is a legend and one of the valley's must-see attractions.
Open from early June to mid-October.

CROSS-COUNTRY BIKING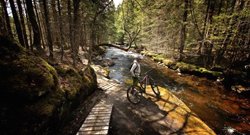 Vallée Bras-du-Nord is becoming THE ultimate cross-country biking destination in eastern North America. The region offers many kilometres of trails for every level.
Bikes can be rented at Accueil Shannahan from early June to late September.

RIVER CANOE RUN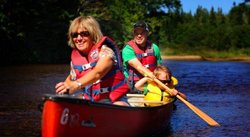 Canoe down a 17-kilometre stretch of the Rivière Bras-du-Nord (3 to 6 hours). The calm waters and spectacular scenery make it a perfect family activity. Be sure to stop off at the base of Delaney Falls along the way.
Canoe and equipment rental and transportation are available at Accueil Shannahan from mid-May to mid-October.
---
Optional activity
Where to eat
$ Inexpensive
$$ Moderate
$$$ Upscale
$$$$ Fine dining
As Vallée Bras-du-Nord is a remote, undeveloped region, it has a shortage of good restaurants.

Most visitors to the region stay in cabins or cottages with fully-equipped kitchens. You may want to cook your own meals while you are here, unless you have a chef to prepare your meals for you at your cabin. A picnic lunch is your best solution for days spent out of doors.

However, in case you do feel like eating out, here are a few suggestions:

Casse-CROÛTE TI-OUI ($)
If you are in the mood for some Quebec fast food, try Ti-Oui, one of the most popular snack bars in the region since 45 years. Be sure to try the galvaude (a local variant of poutine) or the poutine!
Open Sunday-Wednesday from 11 a.m. to 10 p.m. and Thursday-Saturday from 11 a.m. to 11 p.m., from early summer until mid-October.
---

Le Mundial ($$)
A typical friendly small-town restaurant where everyone seems to know everyone else, Le Mundial serves"pub" food including hamburgers, pizza, pasta, fajitas, salads, grilled meats and daily specials. Some dishes use regional ingredients, like the delicious Alexis de Portneuf cheeses.
Open Saturday-Monday from 3 p.m. to 9:30 p.m. and Tuesday-Friday from 11 a.m. to 9:30 p.m. Open in low season with a reduced schedule.
*** Hours may vary ***
Where to sleep ?
When to visit
Very Favourable
Favourable
Unfavourable
| Jan | Feb | Mar | Apr | May | Jun | Jul | Aug | Sep | Oct | Nov | Dec |
| --- | --- | --- | --- | --- | --- | --- | --- | --- | --- | --- | --- |
| | | | | | | | | | | | |
Climograph
Very Favourable
Favourable
Unfavourable
Month
Average temperature
min (°C)
Average temperature
max (°C)
Precipitations
(mm)
Overall score
January
-19
-8
105
February
-18
-6
82
March
-11
1
88
April
-3
8
98
May
4
17
128
June
9
22
141
July
12
24
161
August
11
22
140
September
6
17
147
October
1
10
133
November
-5
2
126
December
-15
-5
112
Travel reviews
Valley park north arm genial
Download our travel guide