Address
Centre du Champ-de-Glace (Highway 93), Jasper, (AB) - See map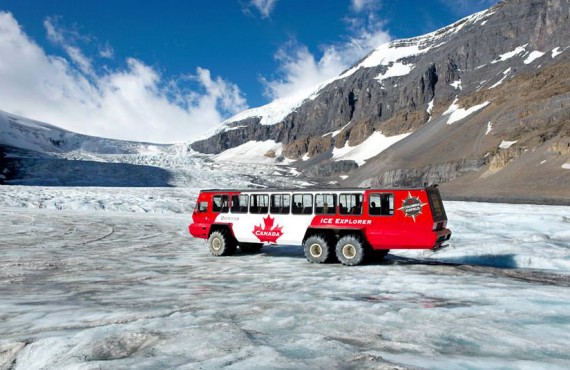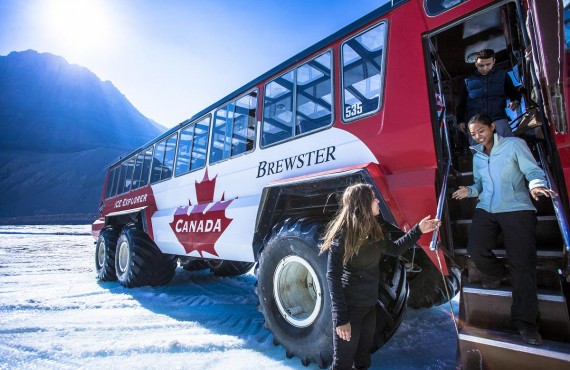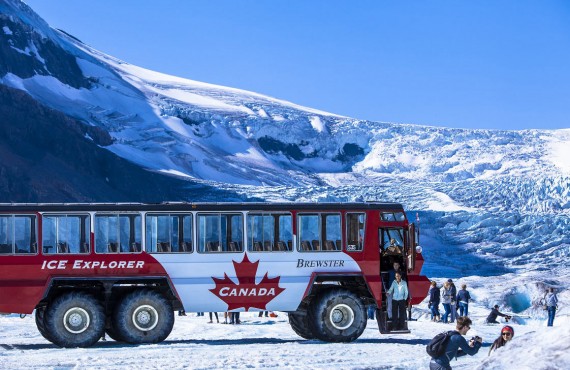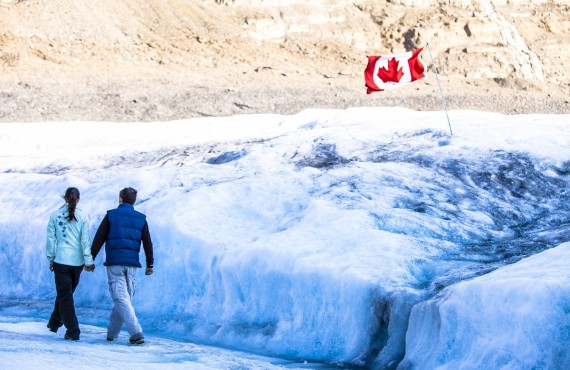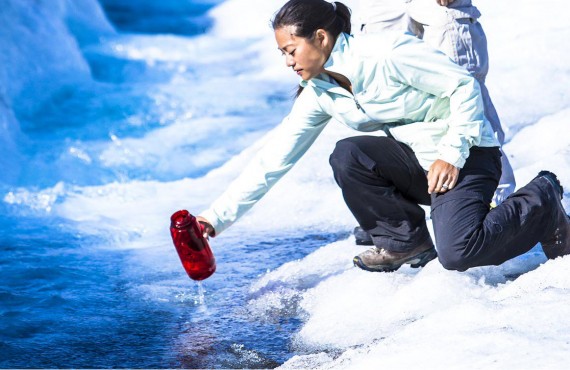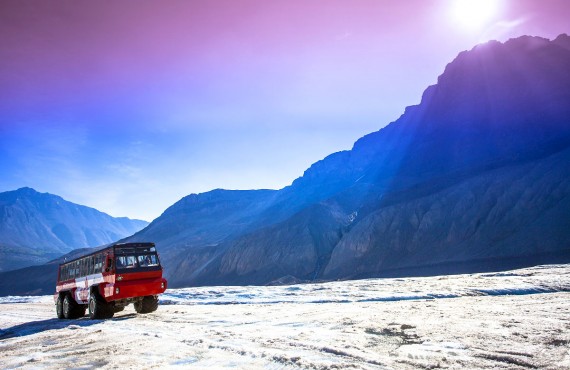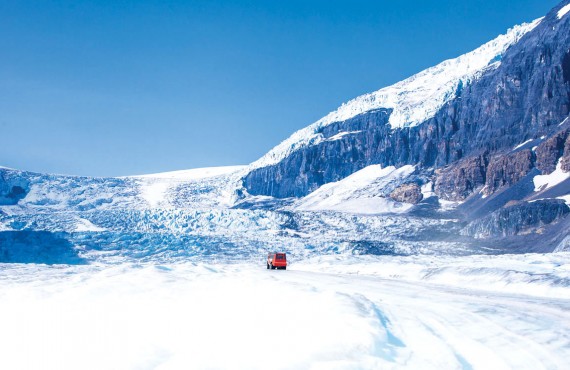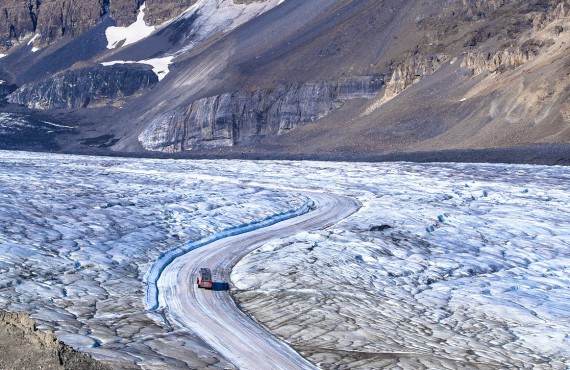 Details
Duration: About 90 minutes
Schedule:
April 19 to 28 - 10 a.m. - 4 p.m.
April 29 to June 2 - 10 a.m. - 5 p.m.
June 3 to Sept. 1 - 9 a.m. - 6 p.m.
Sept. 2 to 30 - 10 a.m. - 5 p.m.
Oct. 1 to 20 - 10 a.m. - 4 p.m.
Season: April 19 to Oct. 20
Departing from: Columbia Icefields Glacier Discovery Centre (Highway 93 N)
Drive out onto the Athabasca Glacier, at an altitude of 2,700 metres, in an all-terrain Ice Explorer, a massive vehicle specially designed for glacier travel. On this thrilling trip, an experienced driver-guide will share a wealth of fascinating information about glaciers and their impact on our environment.
The snow coach will travel to a place where you can stop and take photos, walk on the ice and fill your bottle with fresh glacier water.
The Athabasca Glacier is one of the 6 principal glaciers fed by the Columbia Icefields. This once-in-a-lifetime experience is a must for anyone visiting the Icefields Parkway!
Rates
Season
Adult
6 to 15 yrs old
0 to 5 yrs old
2019/04/19 to 2019/10/20

$

79

$

39

$

0

2020/04/17 to 2020/10/18

$

79

$

39

$

0
Travel reviews
Sadly, slowly receeding due to global warming. Act now!
Take a sip from the Glacial stream.