Yoho National Park: the complete travel guide
Though not as well known as Jasper and Banff National Parks, Yoho National Park, with its breathtaking scenery, has nothing to envy its neighbours.
The park is named after a Cree expression of awe and wonder. And with its 28 peaks over 3,000 m in height, it is safe to say that Yoho National Park lives up to its name...
How do you get there? What is there to do in Yoho National Park? When should you go?
Here is a travel guide to help you plan your visit to Yoho National Park during your next Western Canada road trip.
Map of Yoho National Park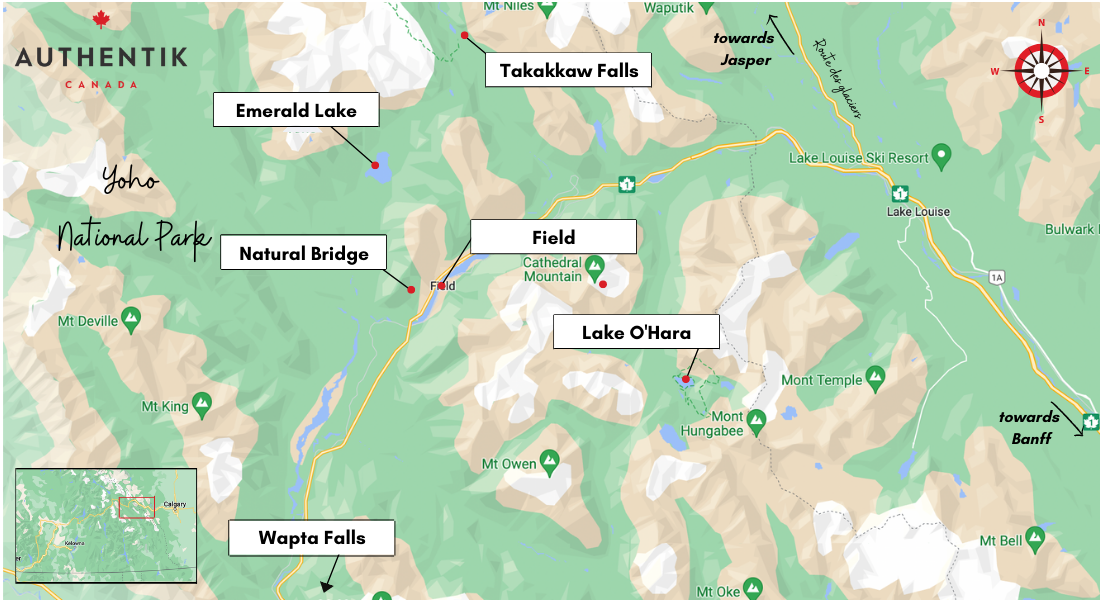 Presentation of the park
Part of a UNESCO world heritage site, Yoho National Park is located in British Columbia, not far from the Alberta border. It is bordered to the south by Kootenay National Park and to the east by Banff National Park
Covering an area of 1,313 km2, it's the smallest of the Canadian Rocky Mountain parks.
As rail service is limited, most travellers opt to rent a car to get there. Highway 1 (the Trans-Canada Highway) runs through the park for 45 km. If you visit Yoho in winter (between mid-October and June), be sure to check for seasonal closures on some of the secondary roads.
Towering peaks, emerald lakes, spectacular waterfalls, lush forests... Yoho National Park truly embodies what Canada's nature has to offer. Its highest mountain, Mount Goodsir, has two major summits and rises to 3,525 metres.
With 400 km of marked trails, hiking is the main activity in the park. Exploring the park on foot lets you experience this rich ecosystem up close and observe exceptional flora and fauna.
What to do in Yoho National Park
 
Field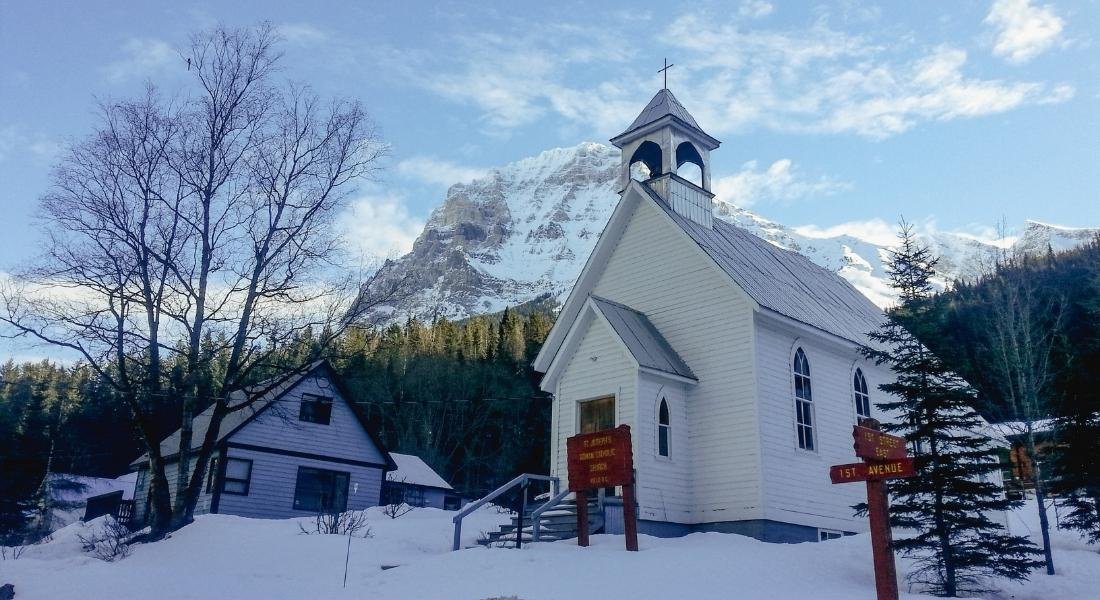 Founded in the 1880s following the development of the Canadian Pacific Railway, Field is a small village that is worth a visit because of its proximity to the important Burgess Shale fossil site (one of the finest in the world).
Ideally located at the heart of the park, and with its dining and lodging options, Field is a good starting point for your visit.
Emerald Lake 

 
The emerald colour of this lake is a real invitation to disconnect. To enjoy the scenery, you have two possibilities:
Hiking
 
Emerald LAKE LAKESHORE TRAIL
 
Distance: 5.2 km
Time: 2 hrs
Level: Easy
Elevation gain: none

A very pleasant, must-do walk, easy enough to be enjoyable for families. The trail follows the lakeshore and offers stunning views of the surrounding mountains and glaciers. Majestic.
Hamilton FALLS TRAIL
 
Distance: 1.6 km (round-trip) 
Time: 30 minutes
Level: Easy
Elevation gain: 100 m

A short 30-minute walk through lush green forest to Hamilton Falls. The more courageous may wish to continue on to Hamilton Lake. At 11 kilometres and an elevation gain of 850 metres, this is a full-day hike.
Canoe rental
 
Emerald Lake Canoe Rentals & The Boathouse Trading Co: $80/hour for a canoe for up to 3 people
What could be more relaxing than a canoe ride on the lake to enjoy breathtaking scenery and incredible views.
Tip: If possible, visit Emerald Lake early in the morning to experience a truly magical sunrise over the lake (and avoid the crowds!).
Takakkaw Falls 

 
With a total height of 373 metres, this is one of the highest and most beautiful waterfalls in Western Canada.
 
Takakkaw FALLS TRAIL
 
Distance: 1.3 km (round-trip)
Time: 25 minutes
Level: Easy
Elevation gain: 37 metres

To get there, you will have to take a winding road through magnificent forest. Then a short footpath leads you to a breathtaking view of the falls.
Wapta Falls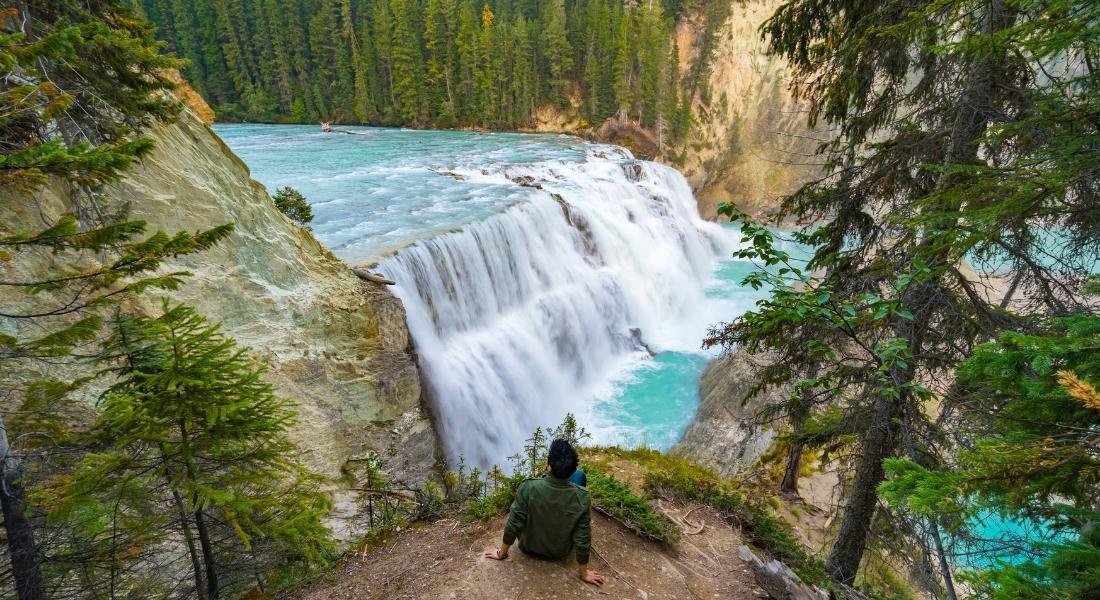 Wapta Falls is smaller than Takakkaw Falls and offers beautiful viewpoints, well worth the detour, whatever the season.
Wapta FALLS TRAIL
 
Distance: 4.8 km
Time: 1.5 hrs
Level: Easy
Elevation gain: 125 m
At 30 metres high and 150 metres wide, this is the largest waterfall on the Kicking Horse River. Due to its proximity to a marsh, Wapta Falls is known as a good spot for birdwatching.
The Natural Bridge 

 
A beautiful view of this naturally formed stone bridge over the Kicking Horse River, which is well worth the detour and a break to enjoy the scenery.
Lake O'Hara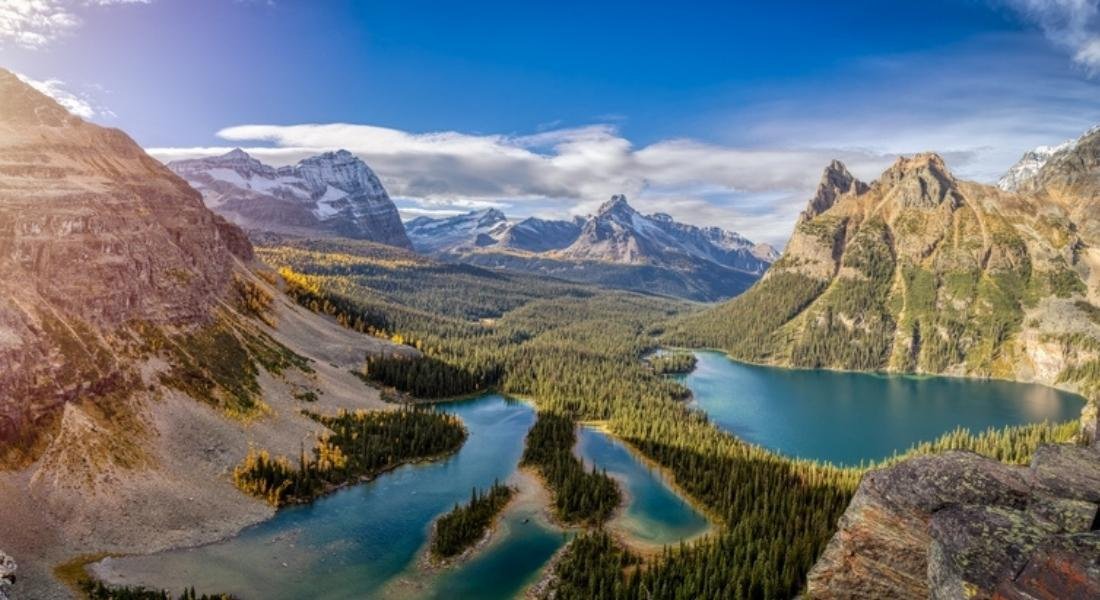 A true gem of the Canadian Rockies, Lake O'Hara is located in a sensitive alpine environment. 
To preserve this environment, Parks Canada has put in place a shuttle service that runs from mid-June to early October. Reservations are required to take the shuttle bus.
You can choose to visit for the day or stay for up to 3 nights. For accommodation options you have the campground, the Elizabeth Parker Hut, or the superb Lake O'Hara Lodge.
Lake O'Hara is a unique collection of exquisite lakes and hanging valleys linked by a well-maintained network of hiking trails. 
Be sure to check out the Lake O'Hara Shoreline Trail leading to Seven Veils Falls, or the Opabin Plateau Circuit which makes a tour of the valley.
For more experienced hikers who are comfortable with heights, there are five alpine trails to choose from, all of which are located above the O'Hara basin.
Burgess Shale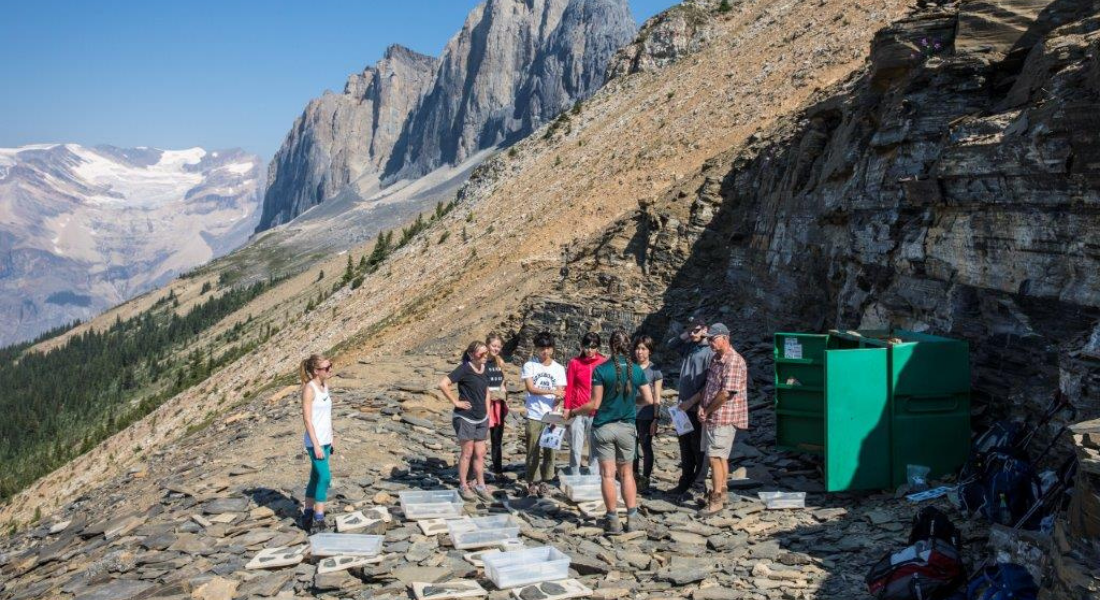 Yoho National Park, like its neighbouring Kootenay National Park, is home to the Burgess Shale deposits, containing fossils more than 500 million years old.
Three guided hikes are offered to protect these fossils, which are recognized as a key part of the UNESCO Canadian Rocky Mountain Parks World Heritage Site:
Stanley Glacier: The relatively easy trail makes it an ideal hike for families.
Walcott Quarry: Beginning at Takakkaw Falls, this hike offers views of Emerald Lake from high above. Rated as difficult, it is not open to children under eight.
Mount Stephen: Rated as difficult, this short but steep trail is not open to children under eight and is not advised for people with recurring knee, back or ankle injuries.
Where to sleep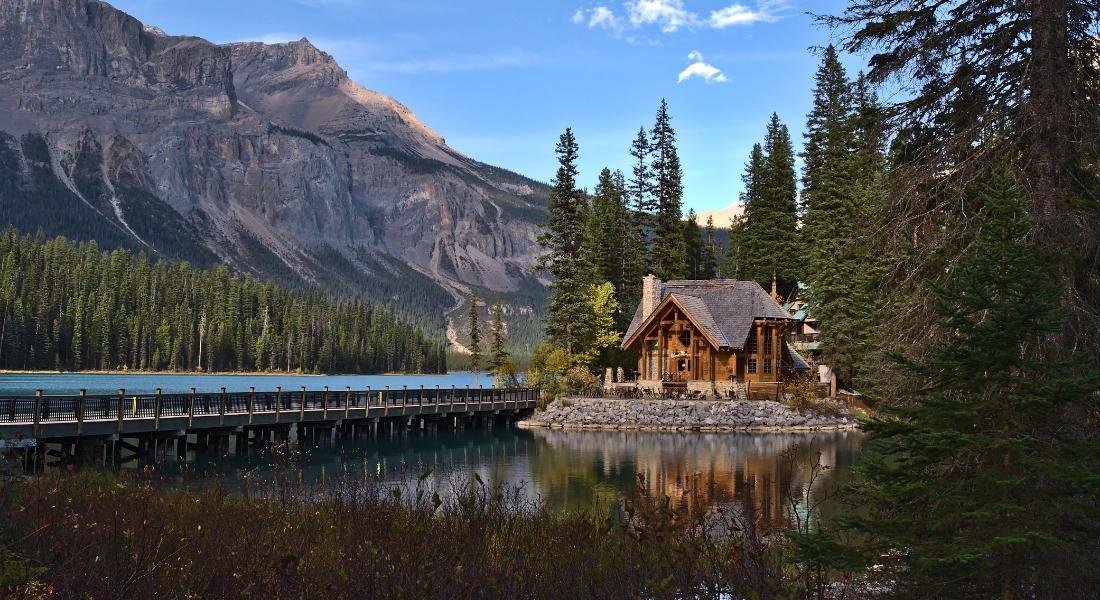 Camping:
Camping is permitted in designated areas only, with a valid park entry pass and national park camping permit.
Yoho National Park has several campgrounds throughout the park. For more information, click here.
Hotels: 
Emerald Lake Lodge: nestled on the shores of the lake, the lodge offers rustic-chic accommodations in perfect harmony with its natural surroundings.
Cathedral Mountain Lodge: located near the Kicking Horse River, this upscale complex offers private log cabins.
When to visit Yoho National Park
Prime hiking season is from July to mid-September.
Be careful if you visit Yoho National Park in winter: until late June, many passes are still snow-bound and may be subject to avalanche hazard.
Hiking is therefore not recommended from mid-October until mid-June (by the middle of July, most alpine passes are snow-free).
Entry fees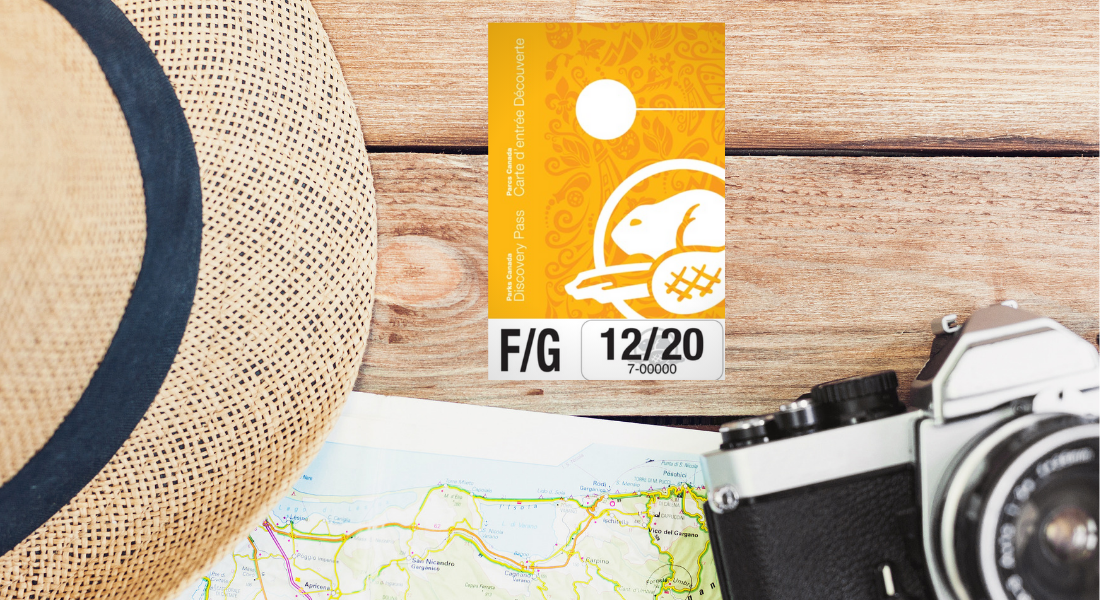 Daily admission fee:
Adult (18/64 years of age): $10.50
Senior (65 and over): $9
Youth (17 and under): free
Parks Canada Discovery Pass:
Adult: $72.25
Senior: $61.75
Family/Group: $145.25

If you plan to visit several parks during your Western Canada road trip, it may be worth it to purchase an annual Parks Canada Discovery Pass. The pass covers admission to more than 80 destinations for 12 months.
We've come to the end of my guide to Yoho National Park. I hope it will be useful in planning your next visit!
If you have any questions or additional information, feel free to share it in the comments area below.