Western vs Eastern Canada : which to choose ?
If you are planning a road trip in Canada, your main question is probably "East or West ?".  
While each coast has a lot to offer, one may be more suited to your interests. 
Here's a guide to help you decide what side is best for you.
 
Western Canada 
Western Canada comprises the Prairies and the West coast. However, the provinces of Alberta and British Columbia are the most visited. 
As most population resides in the East, you will find these two can sometimes be more rugged.
People will often call the West a bear haven.
This wild side is also met with the coastal vibes which are laid-back and host trendy cities and beachy villages. 

Culture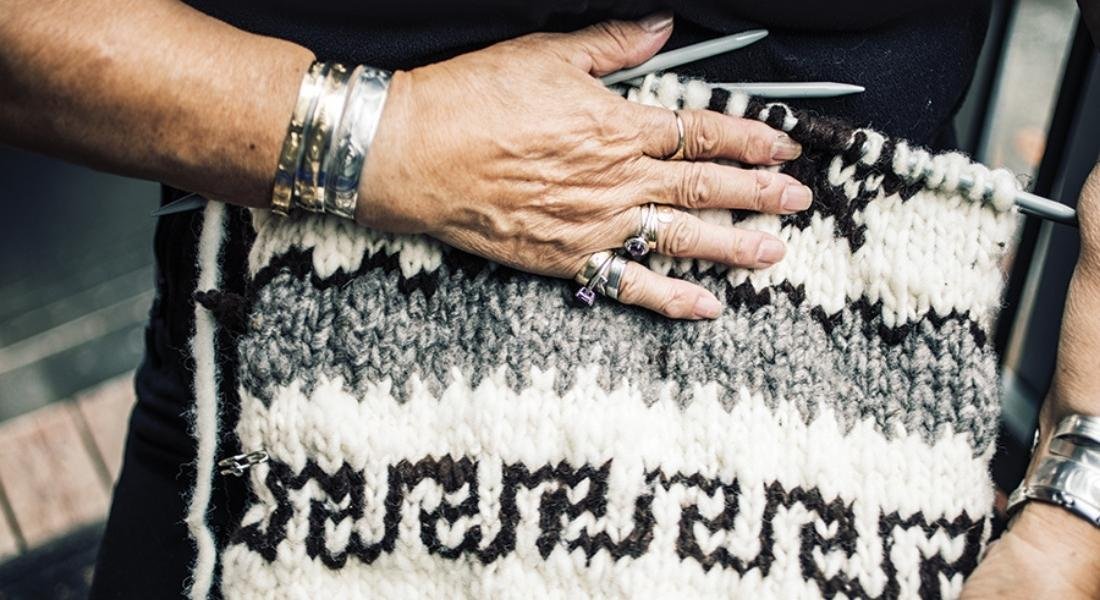 The First Nations culture is very present in the West. 
More precisely in the Vancouver and Vancouver Island areas.  
You will find a variety of centres, museums and art galleries that showcase the region's rich history and cultural diversity. 
You will also notice their essence in the middle of nature.
Totem poles can be seen at Vancouver's Stanley Park, and at many locations on the Vancouver Island.
Cathedral Grove is also linked to the First Nations.  
 
Cities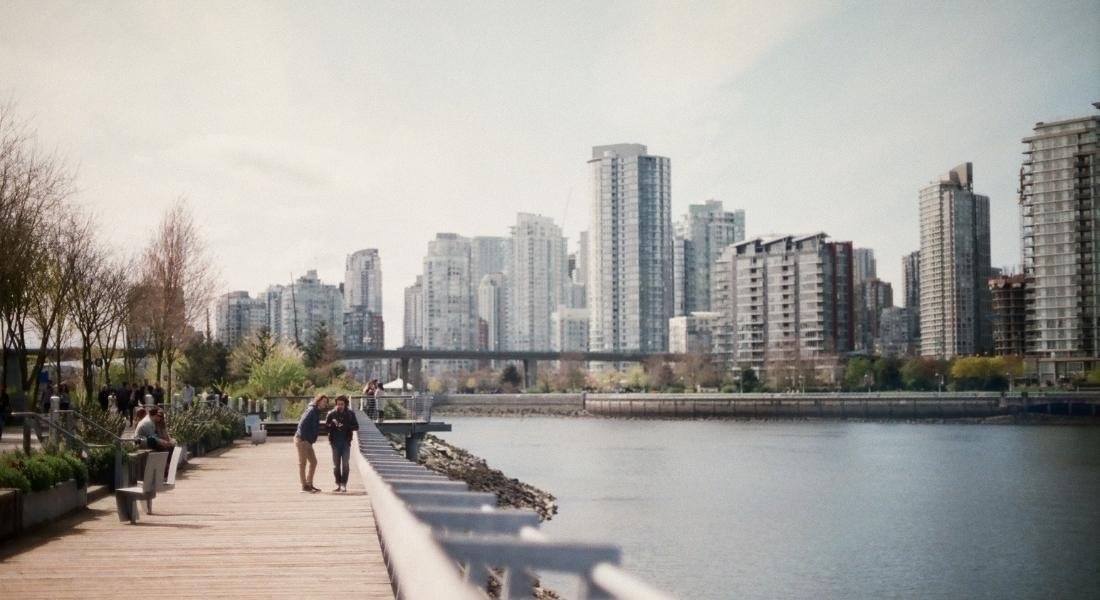 #1. Vancouver 
Vancouver is a vibrant city that has repeatedly been voted the best city in the world.  
Foodies will love to eat in the city's many renowned restaurants.
China Town is also very popular with both tourists and locals.  
Gastown, the city's historical district is also not to be missed.
 
#2. Calgary 
While Calgary may not be as vibrant as Vancouver, it is an interesting city to stop in and explore for a day.  
If you are a country music fan, you will feel at home here. 
The cowboy hat is in fashion, even at the city council!  
 
#3. Victoria 
Located on the Vancouver Island, Victoria is the capital of British Columbia and its rich history will keep you on your feet.
Enjoy the architecture, visit its museums, its beautiful gardens and spend some time just taking in the panorama at the marina.  
 
Wildlife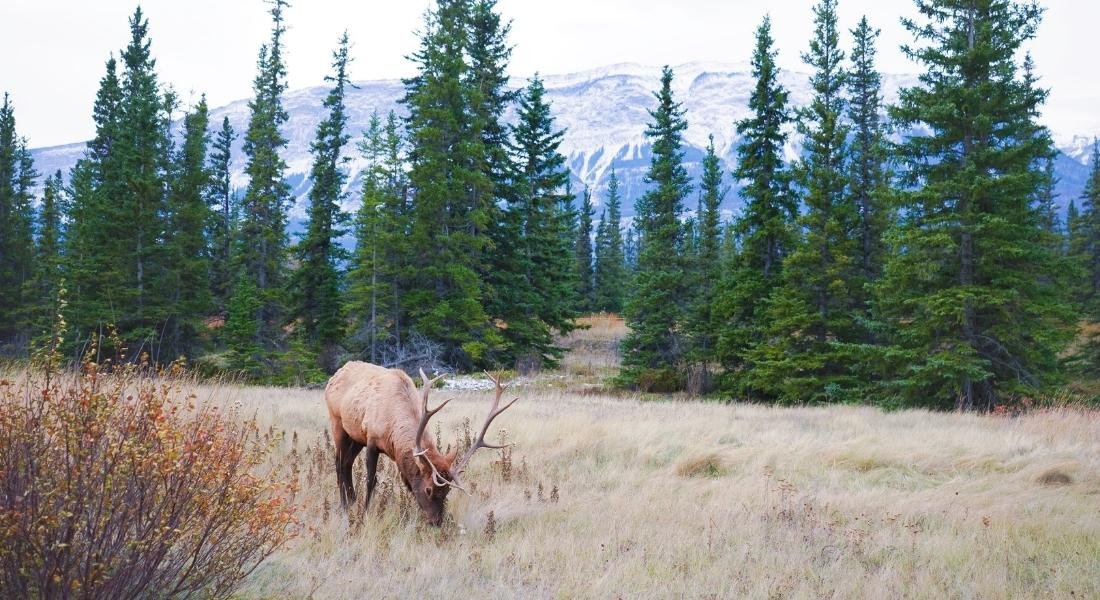 If you are into wildlife watching, you will not be bored in Western Canada.  
Wapitis and deers can even be seen in the streets in the villages of the Rockies or on National Parks campsites. 
Other famous residents of the western forests include black bears, bighorn sheeps and grizzly bears.  
In the Pacific Ocean, you may be lucky enough to see the impressive orcas and in the northern rivers, wild salmons.  
If you are visiting Campbell River or Stewart between August and November, you may even spot a grizzly bear feeding on wild salmons.  
 
Principal National Parks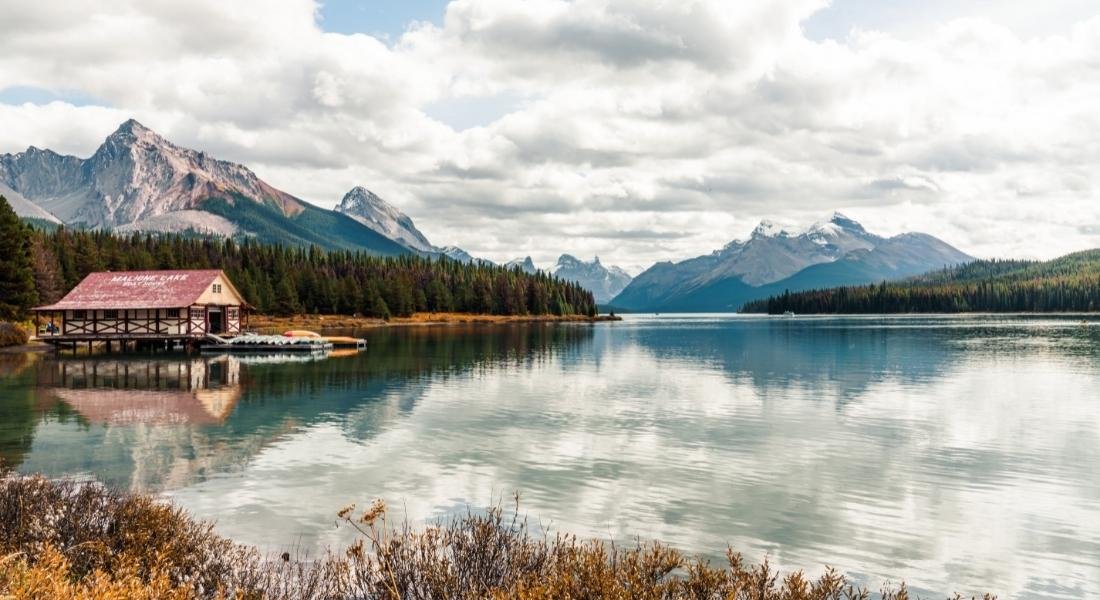 #1. Banff 
Banff needs no introduction. 
This charming alpine town and national park is home to legendary turquoise lakes, like Lake Louise, Moraine Lake and Peyto Lake. 
It is also known for its gondola, hot springs and legendary hikes.
 
#2. Jasper 
Much like Banff, Jasper is a true jem of the Canadian Rockies.
It is the biggest park of the Rockies and is populated by elks, bighorn sheeps, deers and grizzly bears. 
It is well known for Maligne Lake and the most photographed island in the world, Spirit Island, as well as Mount Edith Cavell, one of the most popular hikes in Western Canada. 
 
#3. Pacific Rim 
Located on the Vancouver Island, the Pacific Rim National Reserve is, as its name suggests, on the edge of the Pacific Ocean.
It is a surfer's paradise in the Tofino and Long Beach areas.
The Wild Pacific Trail will take you in the temperate rainforest, along the wild Pacific coast.

Popular activities 

When to visit 
Unless you are planning a ski trip, it is best advised to visit Western Canada during the summer months.
June to September is when you will get the most out of the Great Outdoors.
This is especially true in the Rockies, where the lakes will be frozen until june, and snow may start as early as mid-September. 
July and August is considered high season, make sure to book in advance, especially if you will be renting an RV in Canada to camp in the National Parks! 
 
Western Canada highlights map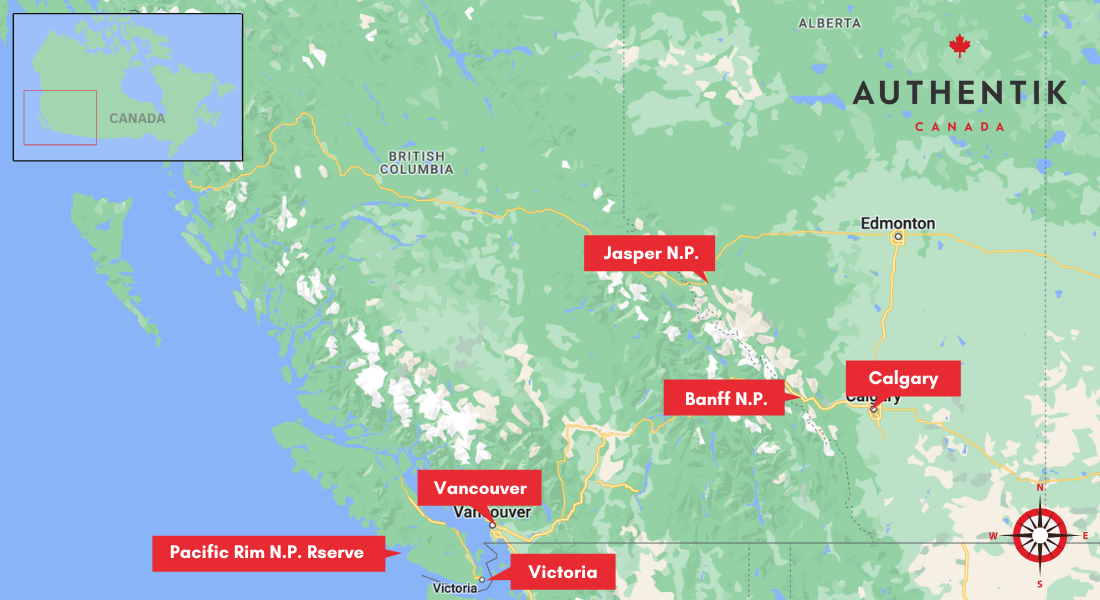 FREE WESTERN CANADA TRAVEL GUIDE
Are you more into Western Canada? Find all the additional information you need in our
free travel guide
. 
---

Eastern Canada 
Eastern Canada comprises the provinces of Newfoundland and Labrador, Quebec and Ontario, as well as the maritime provinces of Prince Edward Island, New Brunswick and Nova Scotia.
You will find a great mix of lush nature and cities, and many different influences, including the French speaking province of Quebec.
You can also expect a larger range of accomodation type. 

Culture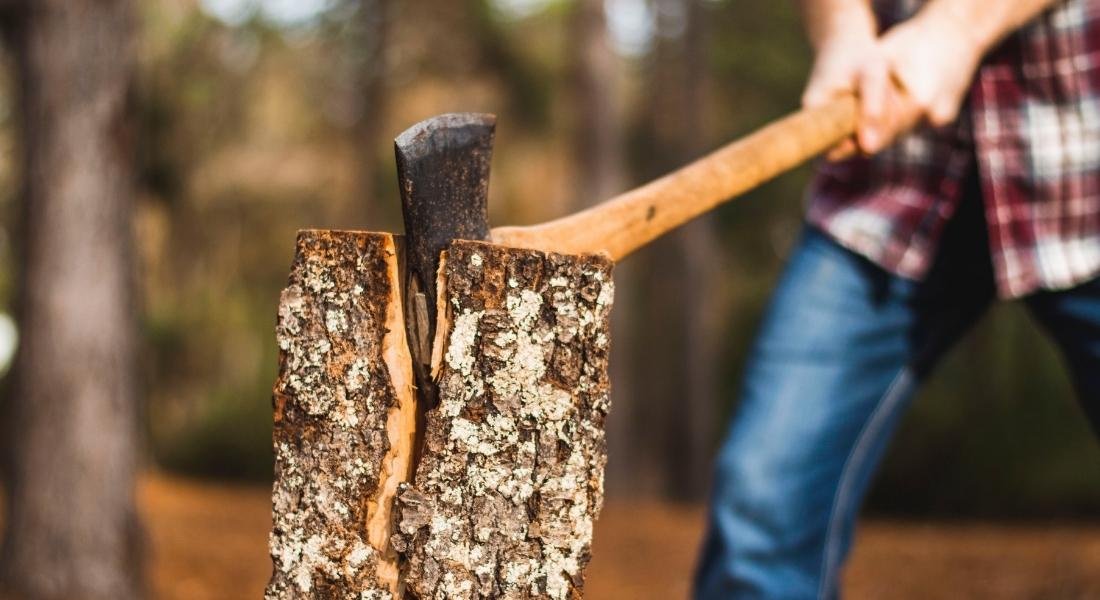 You will find different cultures in the East.
One that can't be swept under the rug is the omnipresence of French culture in Quebec. 
If you're looking for the lumberjack experience, it's here you'll find it.
You will also feel a Celtic and Gaelic presence in the Maritimes. 
Lastly, Newfoundland is known as the Viking Land. 
 
Cities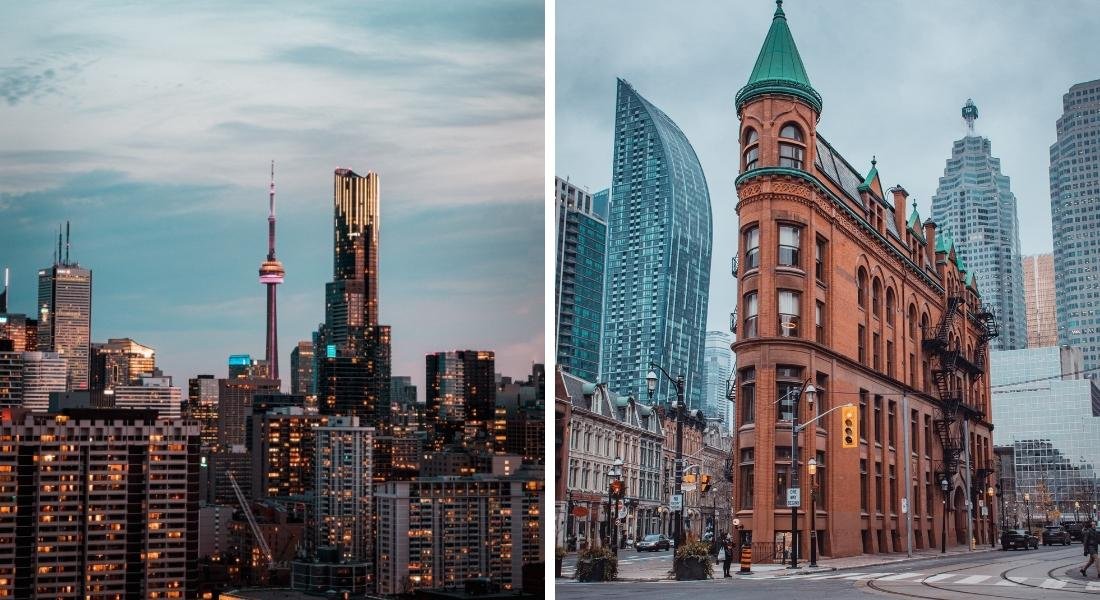 #1. Montreal
Montreal is the second-largest French-speaking city in the world, after Paris.
It is vibrant year-round, but mostly in the summer months, where festivals are blooming all around the city. 
For a bit of green, do not miss to hike Mount Royal, the famous mountain. 
 
#2. Toronto
Toronto is a buzzing city that is a beautiful cultural melting pot.
Best known for the CN tower and Dundas Square, the canadian Times Square, you will be surprised with everything the city has to offer.
Do not miss the Harbour Front and a visit to one of the many open-air terrasse.
 
#3. Quebec City
Quebec City is arguably the most romantic city in Canada.
It feels cozy and warm and its old town is so charming you may not want to leave.
Quebec City comes alive with its festival in the summer, brigning some of the biggest musical acts in the world, but also becomes feeric comes Christmas time.
 
#4. Ottawa
Ottawa is the capital of Canada.
Here, you will find many museums and charming boutiques.
If you're not fond of cities because you believe they tend to be dirty, you will not have this problem here. 
Do not miss a stop at the Byward Market to taste fresh canadian baked goods and produces. 
 
#5. Halifax
If you are looking for a city that has a strong coastal village vibe, look no forther than Halifax.
Located deep in the indentation of the Atlantic coast, it is one of the best port sites in the world.
Be sure to taste the local seafood and time permitting, venture off to the Atlantic coast, from Peggy's Cove to Lunenburg, both close by.
 
Wildlife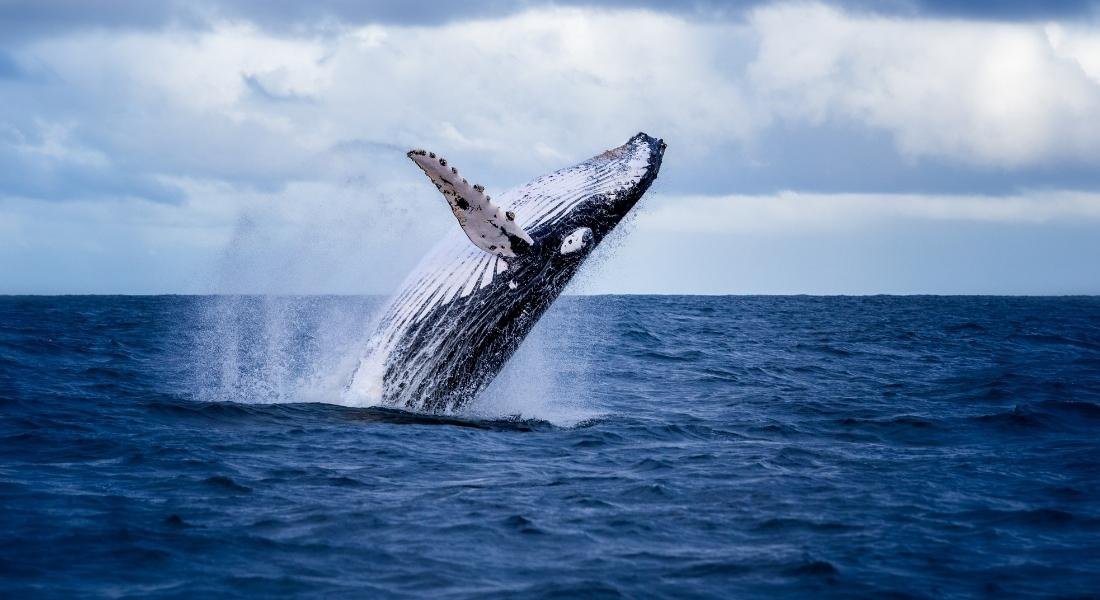 Although wildlife is less common in populated areas than it would be in the West, the eastern forests are still teeming with life.
The St. Lawrence River is a renowned place worldwide for whale watching, especially near Tadoussac or in the Gaspésie region. 
You will also find great joy in going on a black bear safari, or by observing seals and the famous beaver.
Many spots are perfect for bird-watching.
Deep the great outdoors, you may also spot a caribou.
 
Principal National Parks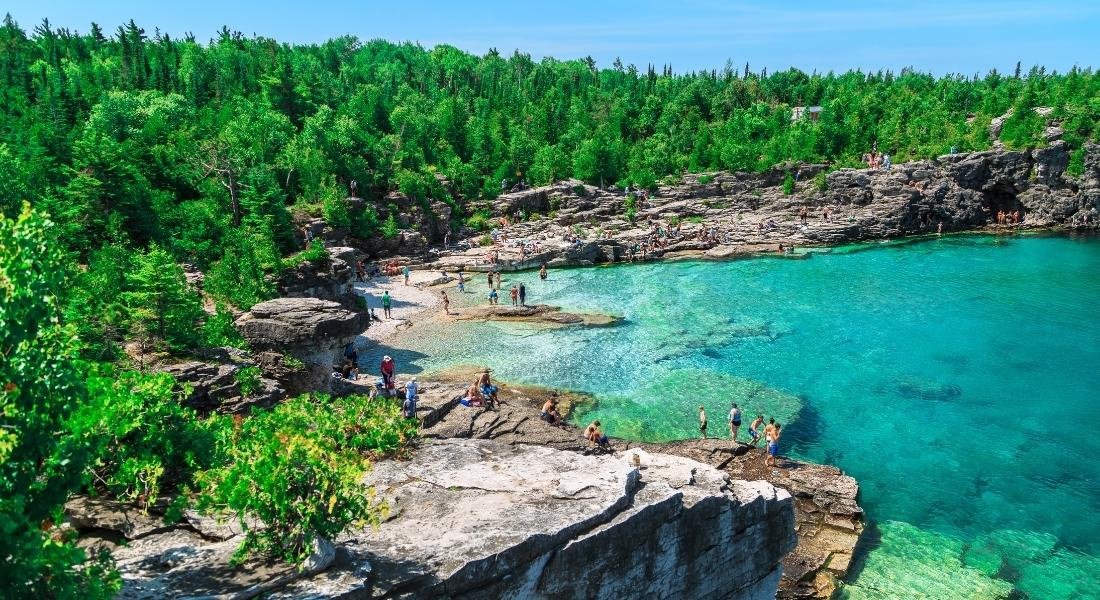 #1. Bruce Peninsula 
The beautiful Georgian Bay has dramatic cliffs and turquoise waters. 
All around it, diverse wetlands are home to rare reptils and the black bears roam around in the forest.
You will also find ancient cedar trees and a collection of flowers in bloom. 
 
#2. Cape Breton
In Cape Breton, mountains meet the sea and hug the world-famous Cabot Trail coastline. 
The panoramas include lush, forested river canyons surrounded by rust-coloured cliffs. 
But the colour palettes aren't the only thing to admire here. 
Keep your eyes open for moose, bald eagles, minkes or pilot whales.
 
#3. La Gaspésie
La Gaspésie National Park is a hiker's paradise. 
This rugged area where the St.Lawrence meets the Atlantic Ocean is nothing short of spectacular. 
Expect high peaks and lush nature.
And perhaps a Caribou! 
 
Popular activities 

When to visit 
Eastern Canada can be visited year-round. 
From June to October, expect to find the most services, tourist attractions and activities. 
These will be the month to look for if you're planning an RV road trip in Canada or if you want to visit the backcountry.
During the winter months, you can still have a great time visiting the vibrant cities. 
 
Eastern Canada highlights map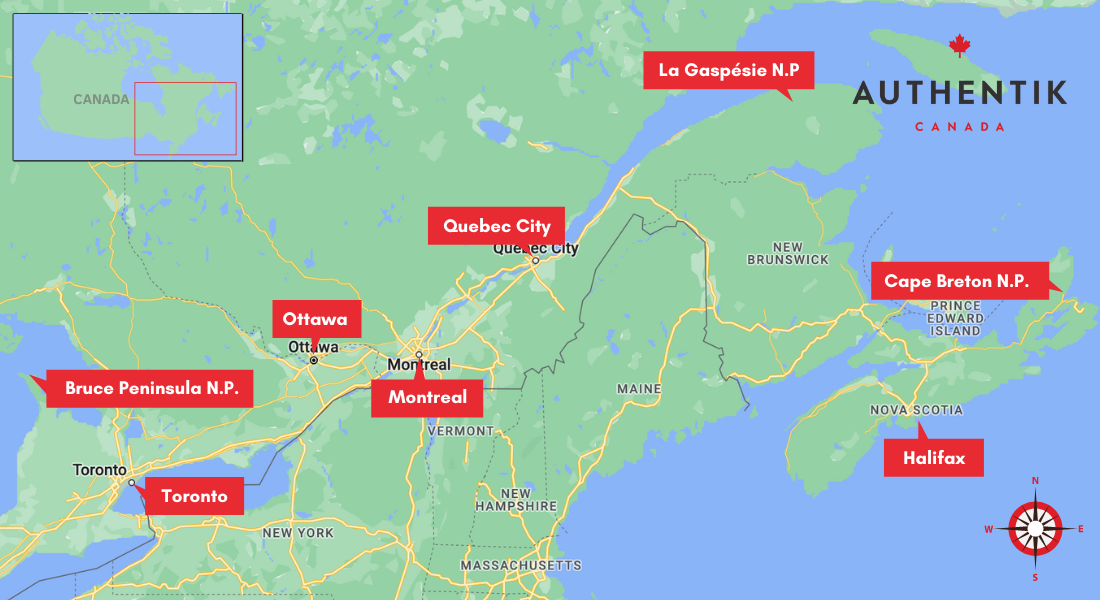 FREE EASTERN CANADA TRAVEL GUIDE
Are you more into Eastern Canada? Find all the additional information you need in our
free travel guide
. 
---

And there you have it! 
You can now make a sound decision as to wether you will visit Eastern Canada or Western Canada.
If you have any addtional question, do not hesitate to leave it in the comment box below!