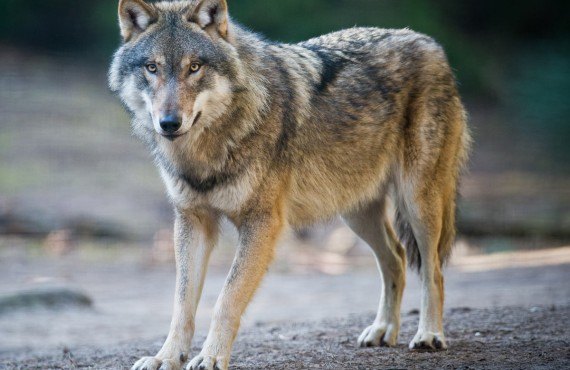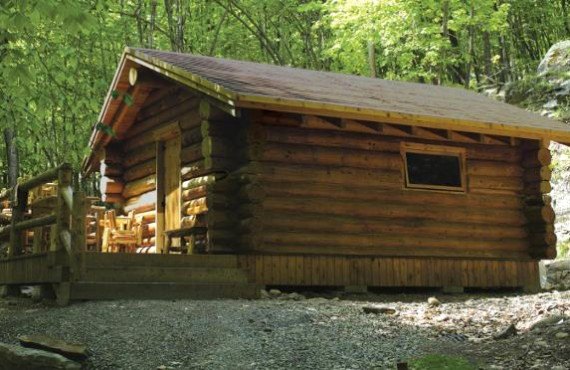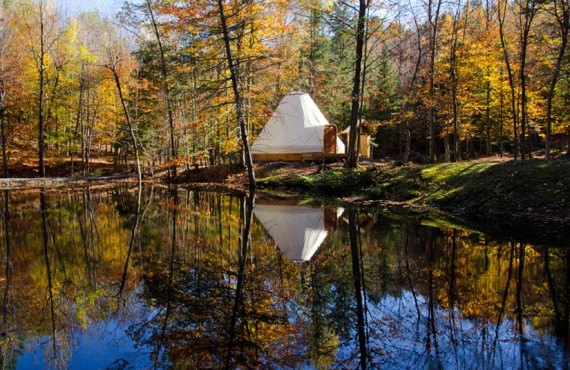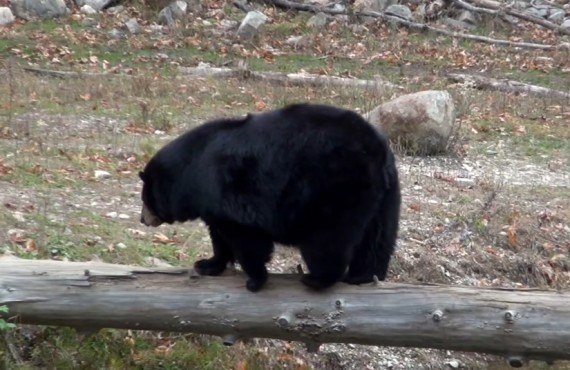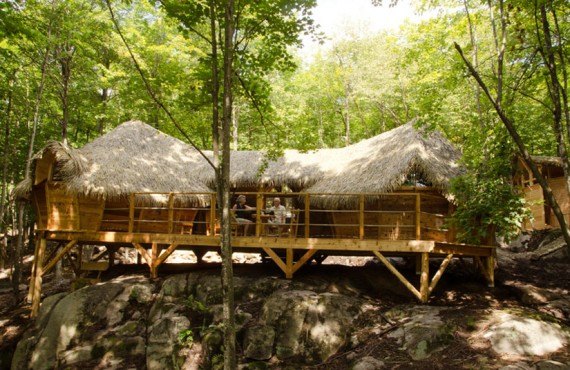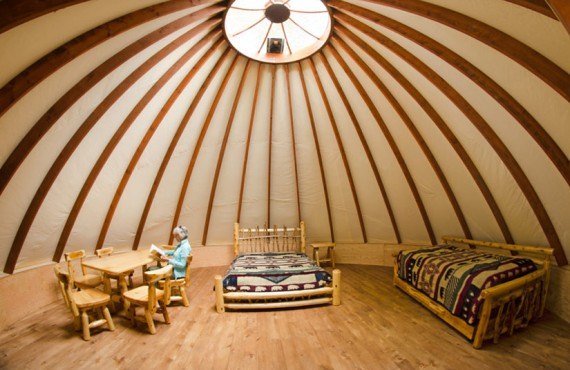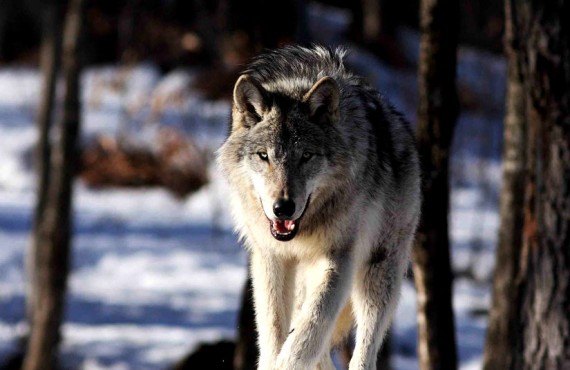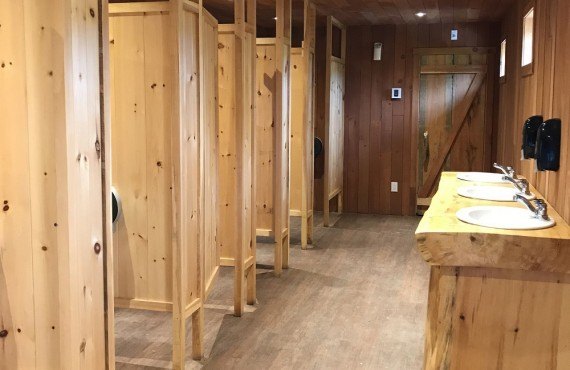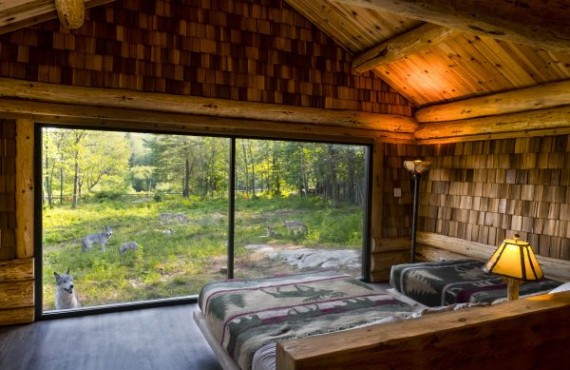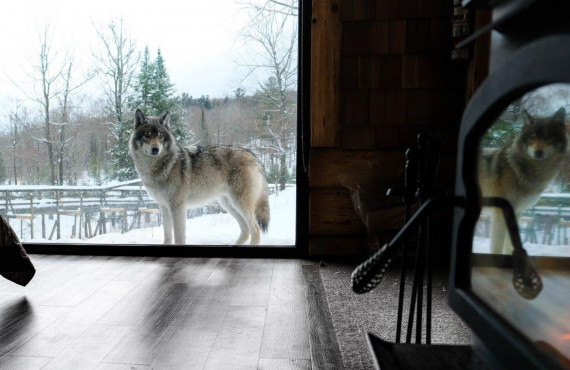 Services
kitchenette
no
parking
free
swimming pool
no
Wi-Fi
no
restaurant
no
gym
no
Charging station
no
laundry
no
Description
Welcome to Parc Omega!
Arrive during the day, at the time of your choice. If you arrive early, you will have the chance to drive your car through the animal park, discovering many species of wild animals living in freedom.
At Parc Omega, Canada's wildlife welcomes you to its natural habitat: wolves, black bears, moose, elk, beavers, bison, and much more...
Animal photography buffs and nature lovers will be thrilled with Parc Omega's unique concept: the park's 15-km trail winds its way through an extraordinarily varied landscape of lakes, meadows, small valleys, forests and rocky hills.
Settle into your accommodations at the end of the afternoon. You can choose to stay in a prospector tent, a Wi-tente or a cabin on stilts, all nestled in the heart of the park, next to your wild neighbours(depending of the accomodation) : wolves and black bears that you can admire from the safety of an ingenious footbridge.
Dinner at your own convenience. We suggest dining at one of the small restaurants in Montebello, just a few minutes from the park.
Then return to the site for a one-of-a-kind adventure: an evening and a night spent in complete communion with nature!
Will you hear the howl of the wolves? Will you be visited by raccoons?

Wake up in the forest after a memorable night. Enjoy breakfast in your tent to the sound of leaves rustling in the trees, punctuated by animal cries.
The adventure does not end there: prolong the enjoyment with a visit to the Old Farm on a tractor-pulled wagon, take a walk along the forest trails, or even drive through the park one last time.
Reluctantly you say goodbye to Parc Omega, your hearts and minds filled with images of wildlife and unique experiences. It's time for your next Canadian adventure!
Chalet type
2 double beds
Shared kitchen nearby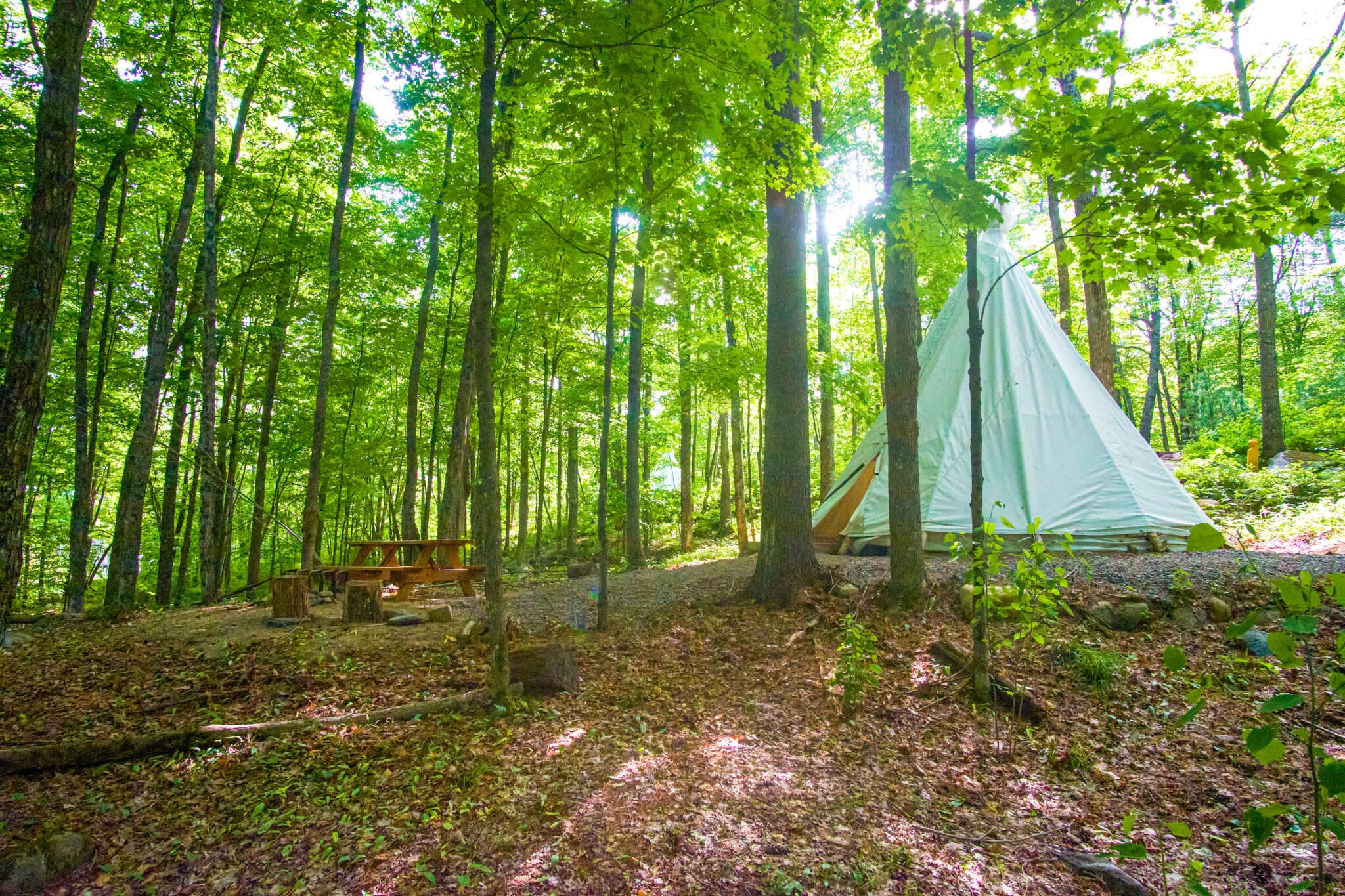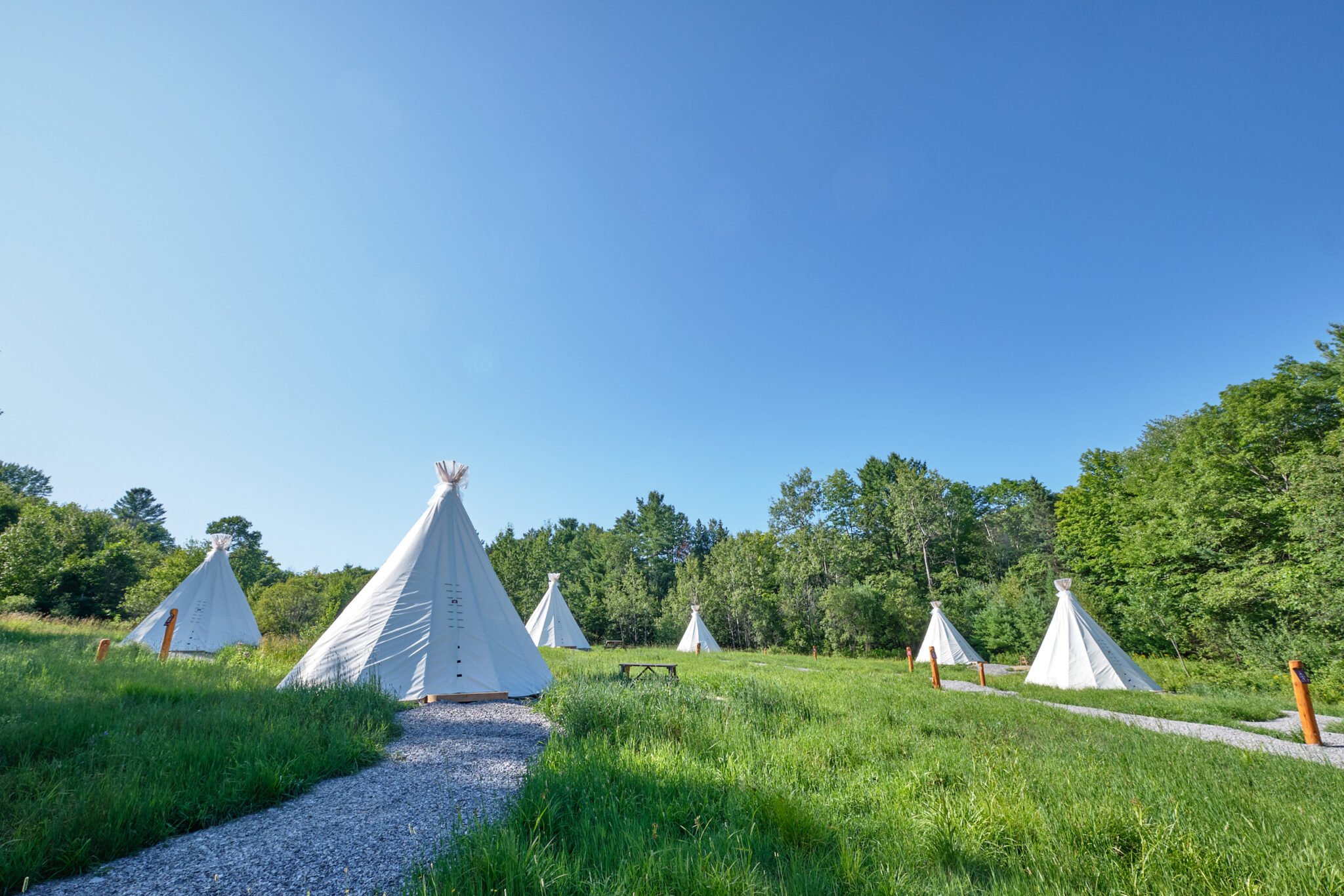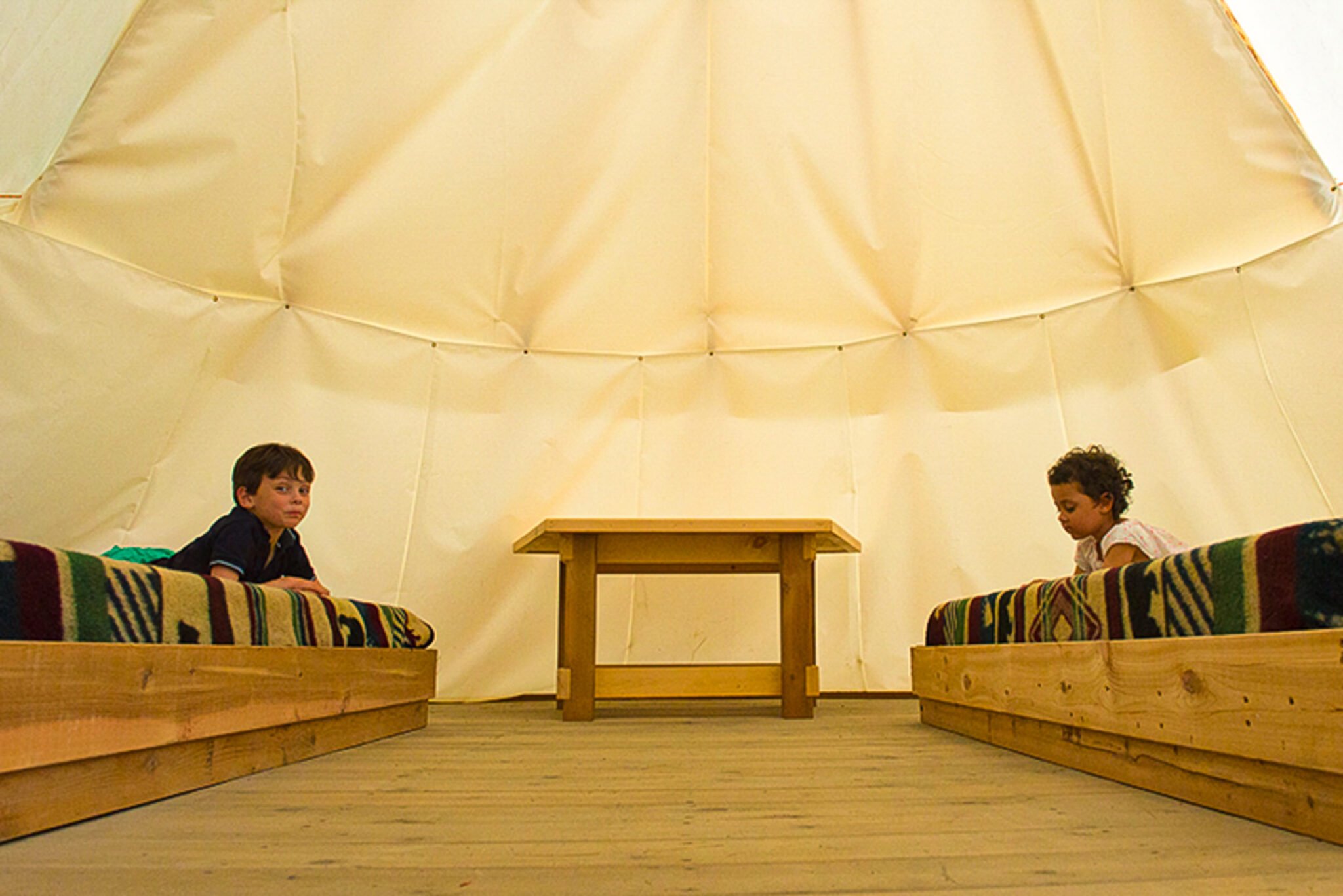 3 double bunk beds
Shared kitchen nearby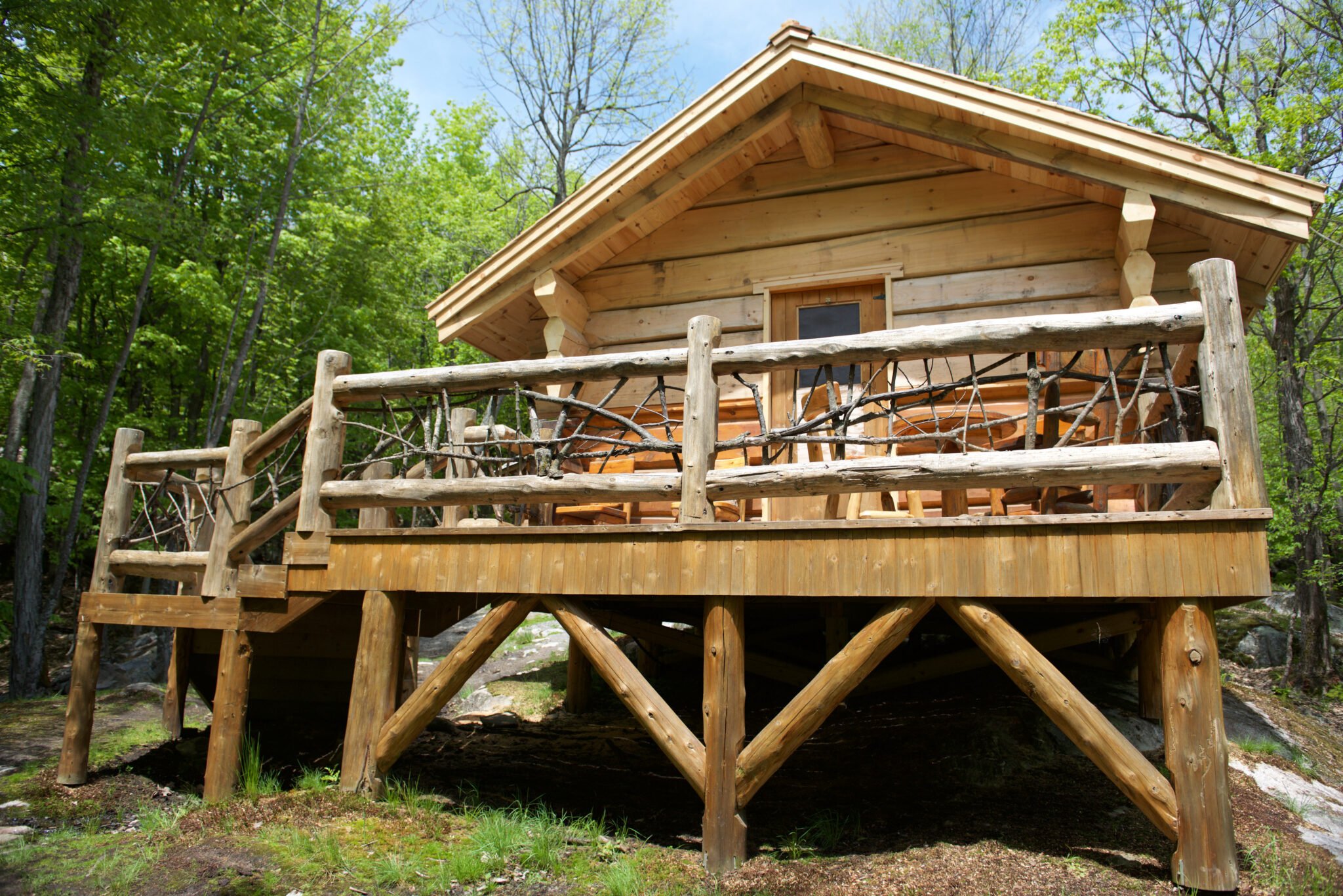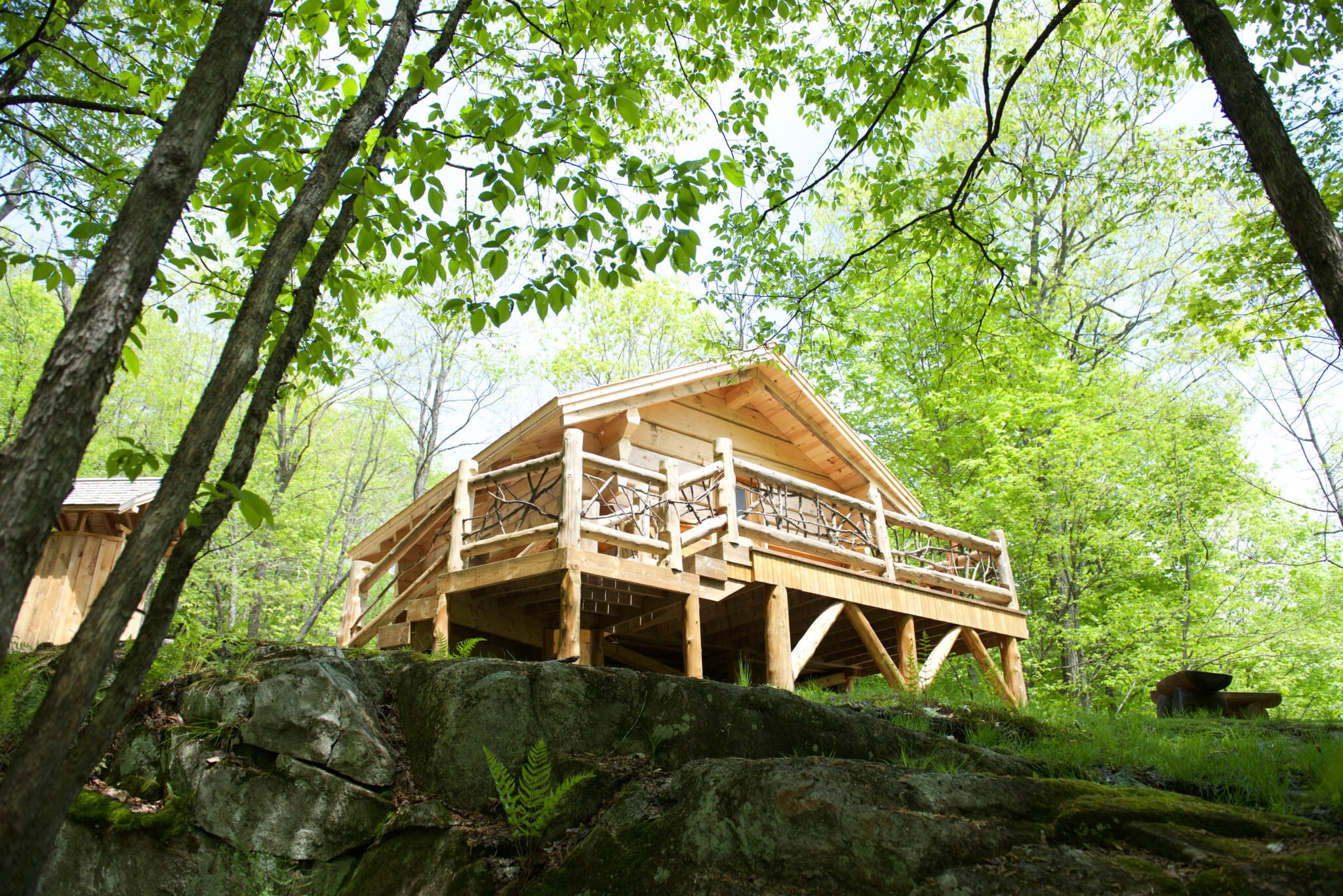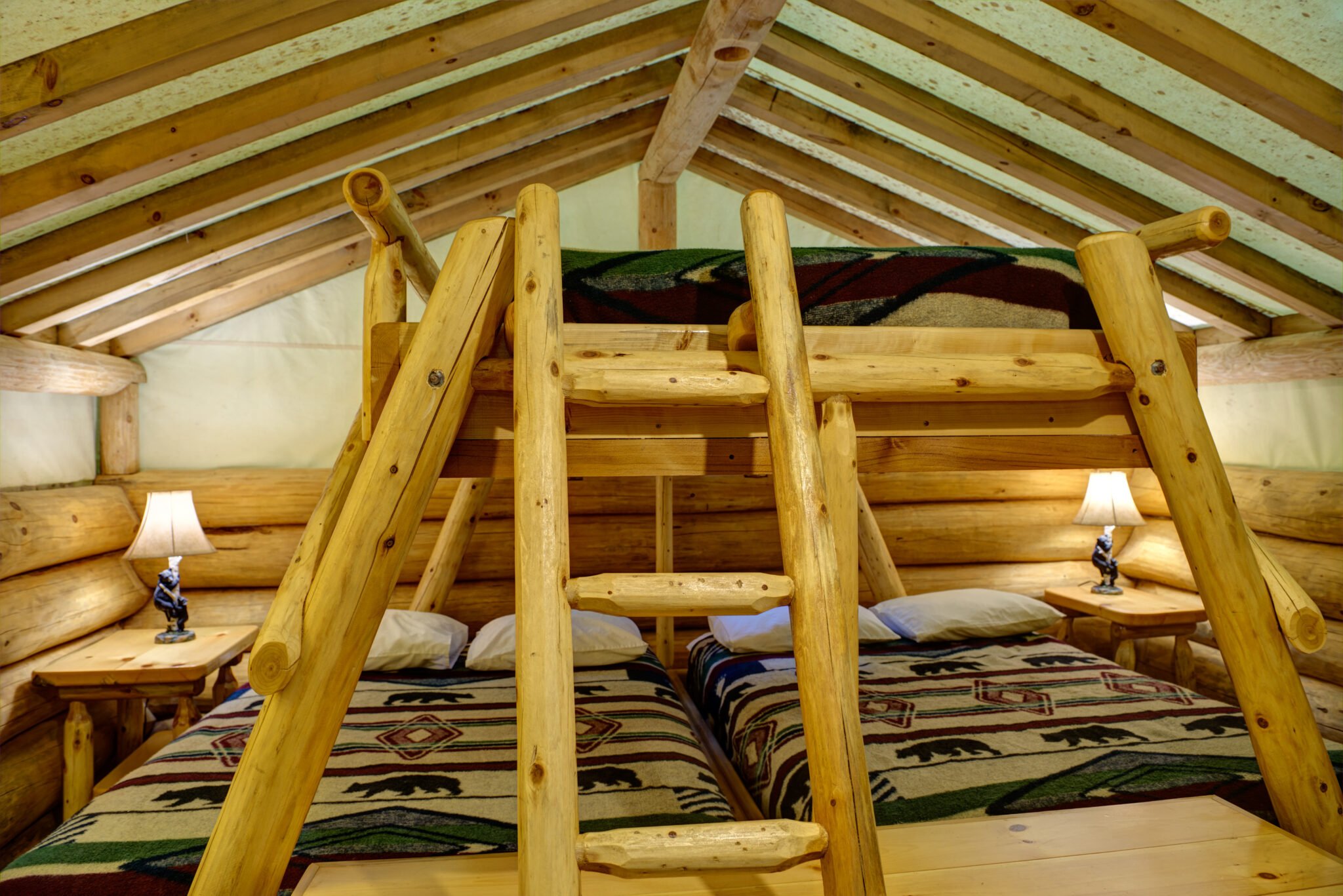 1 queen bed
1 double bed on the mezzanine
Kitchenette
Bathroom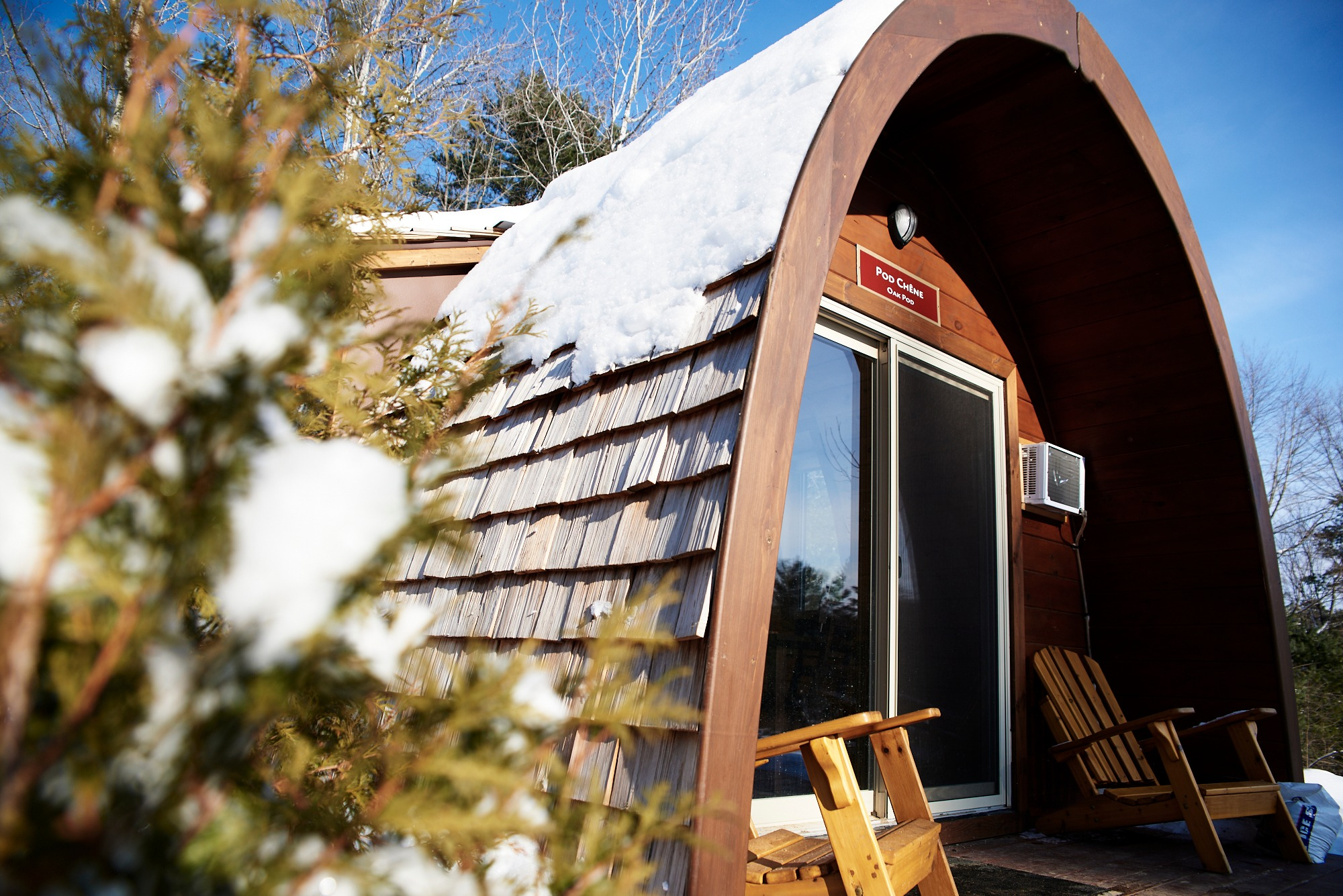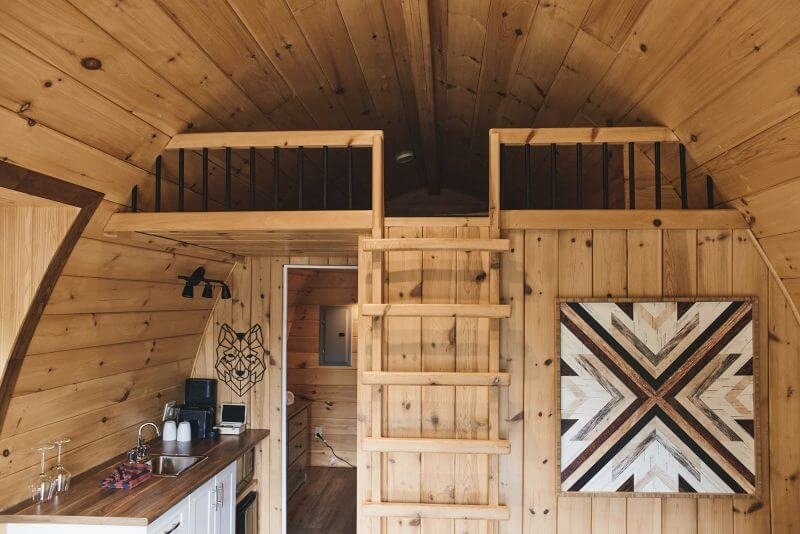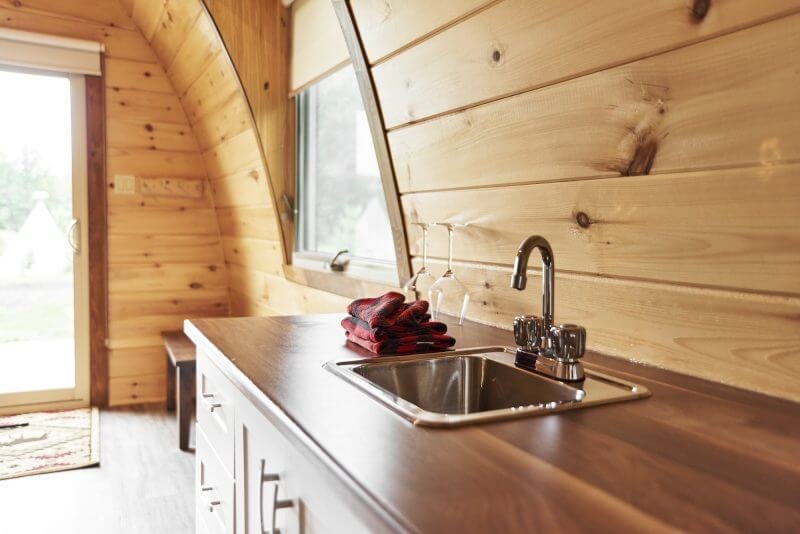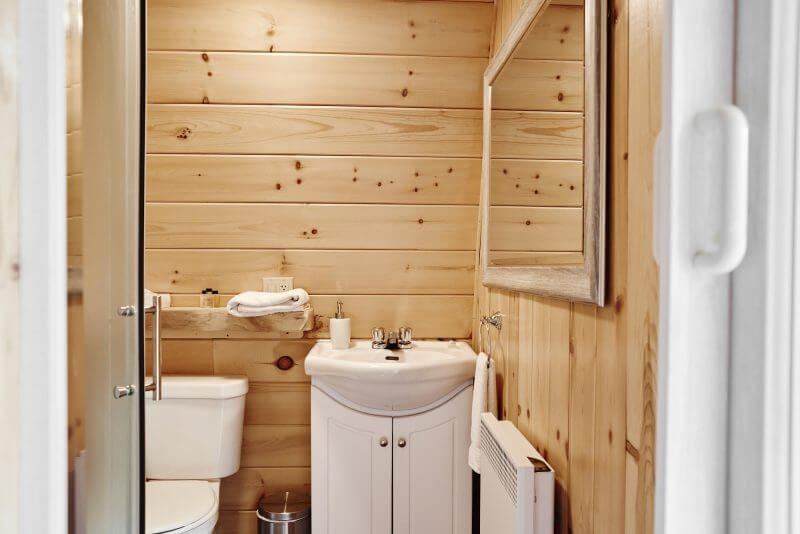 1 queen bed
2 single beds
Shared kitchen nearby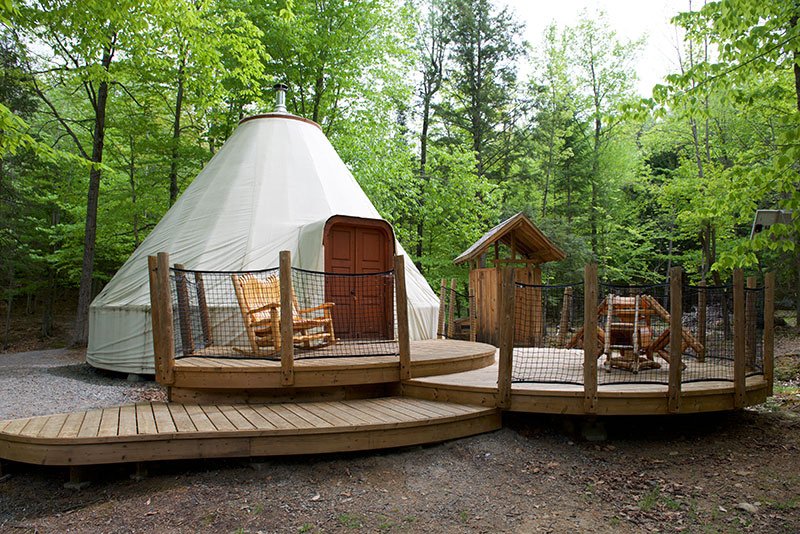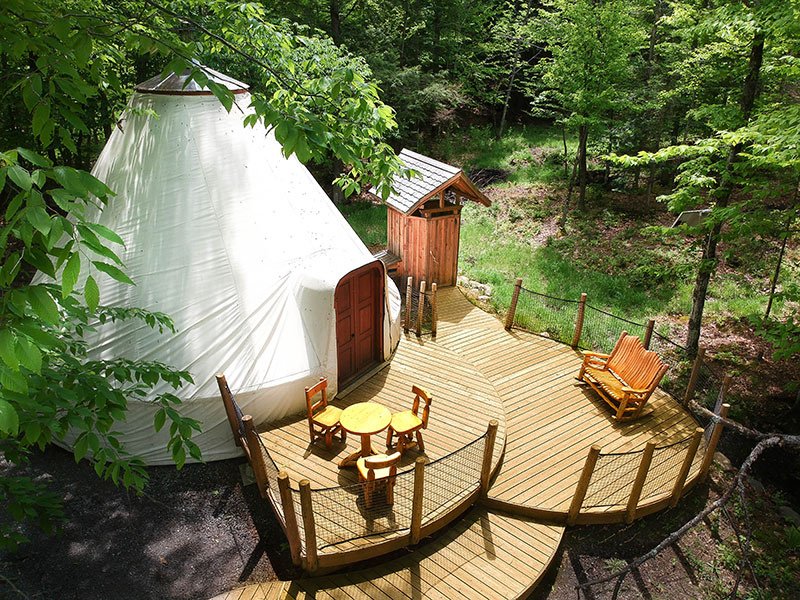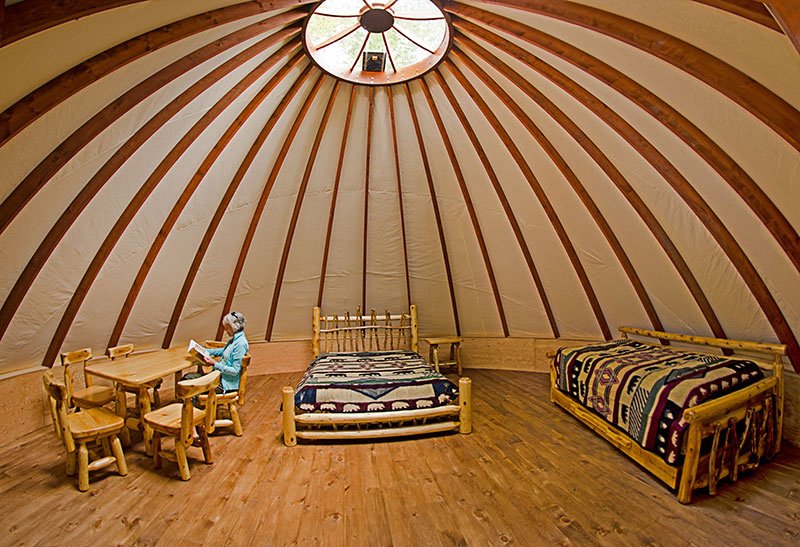 1 queen bed
2 single beds
Shared bathroom nearby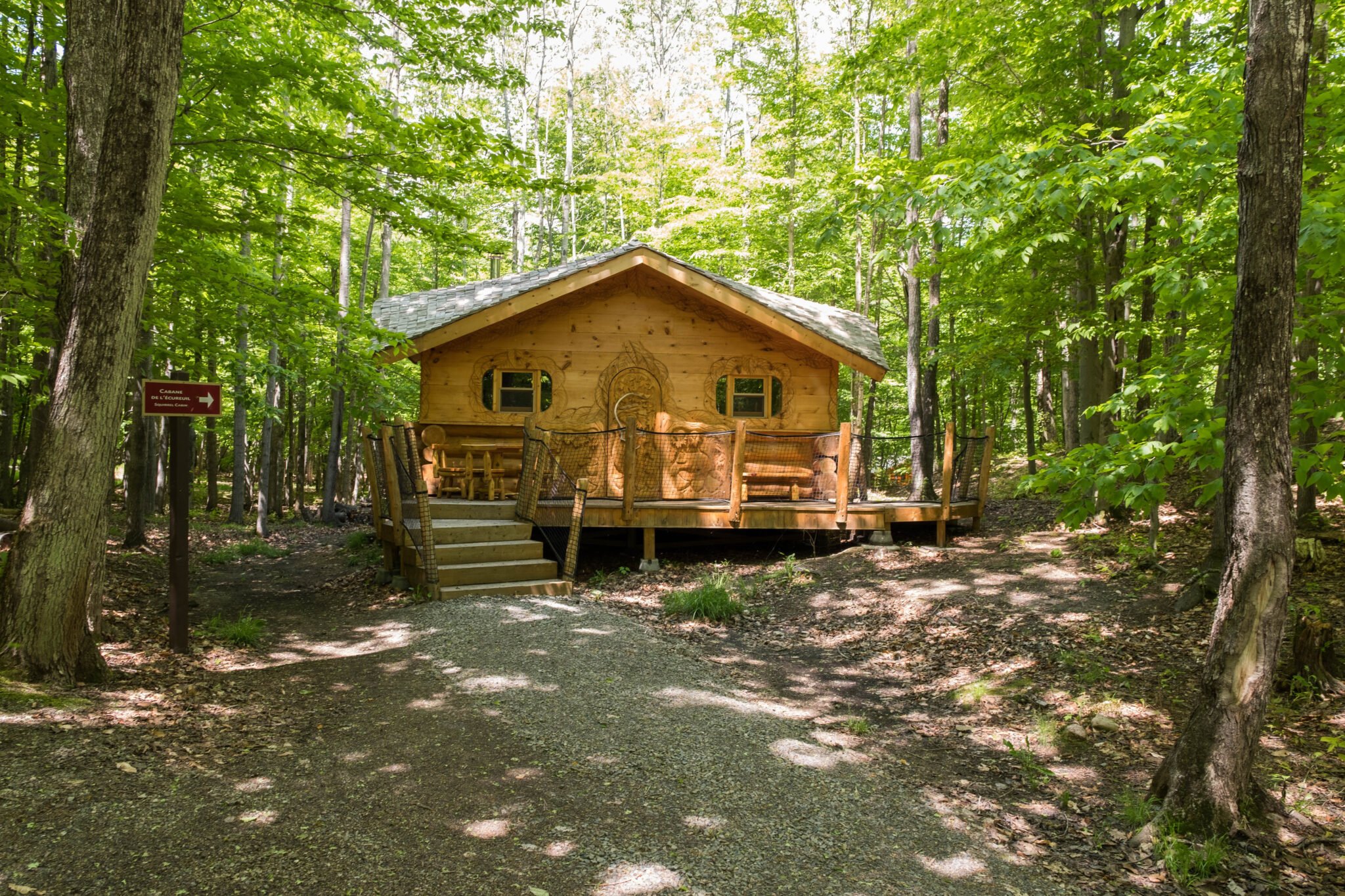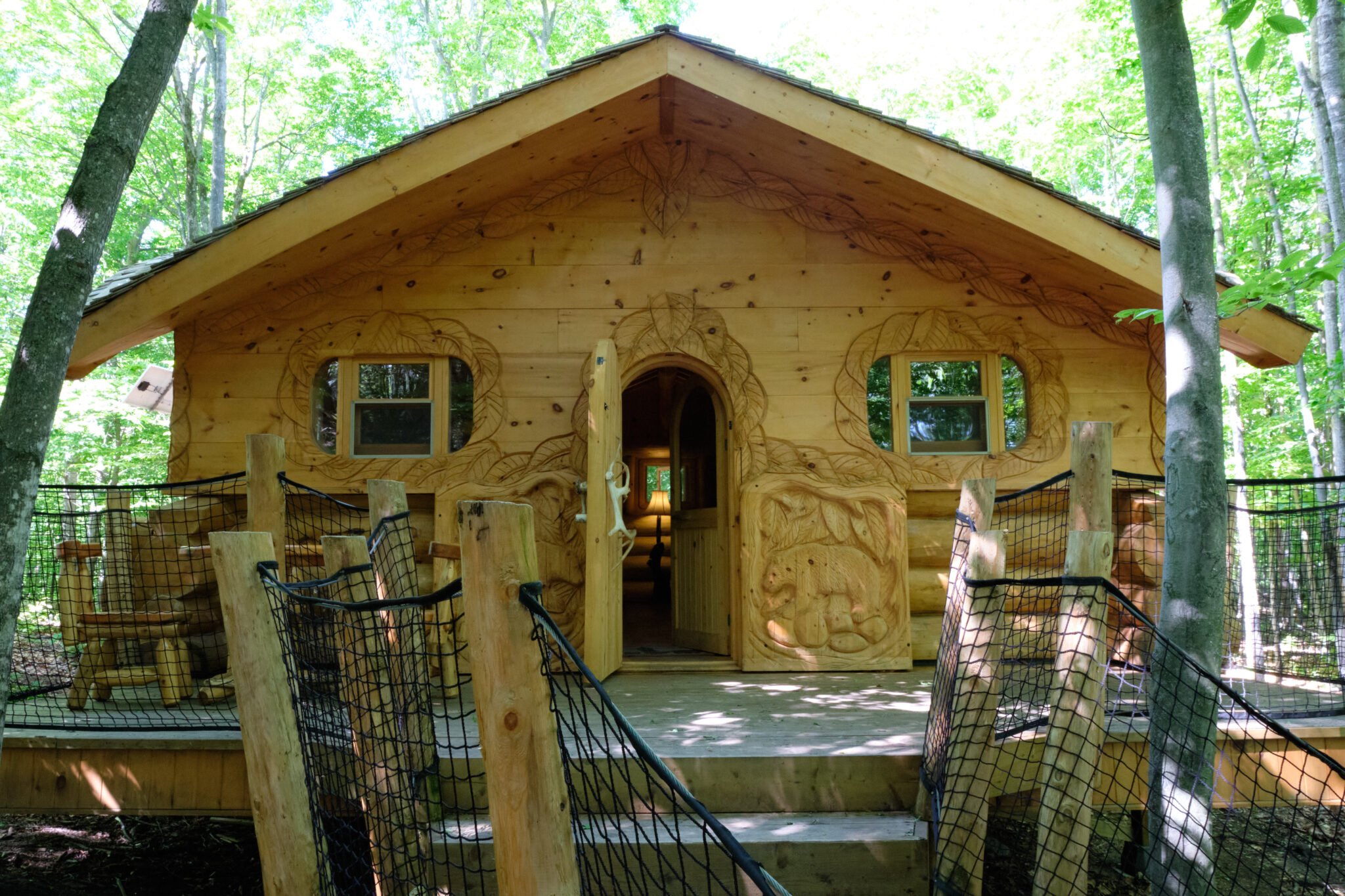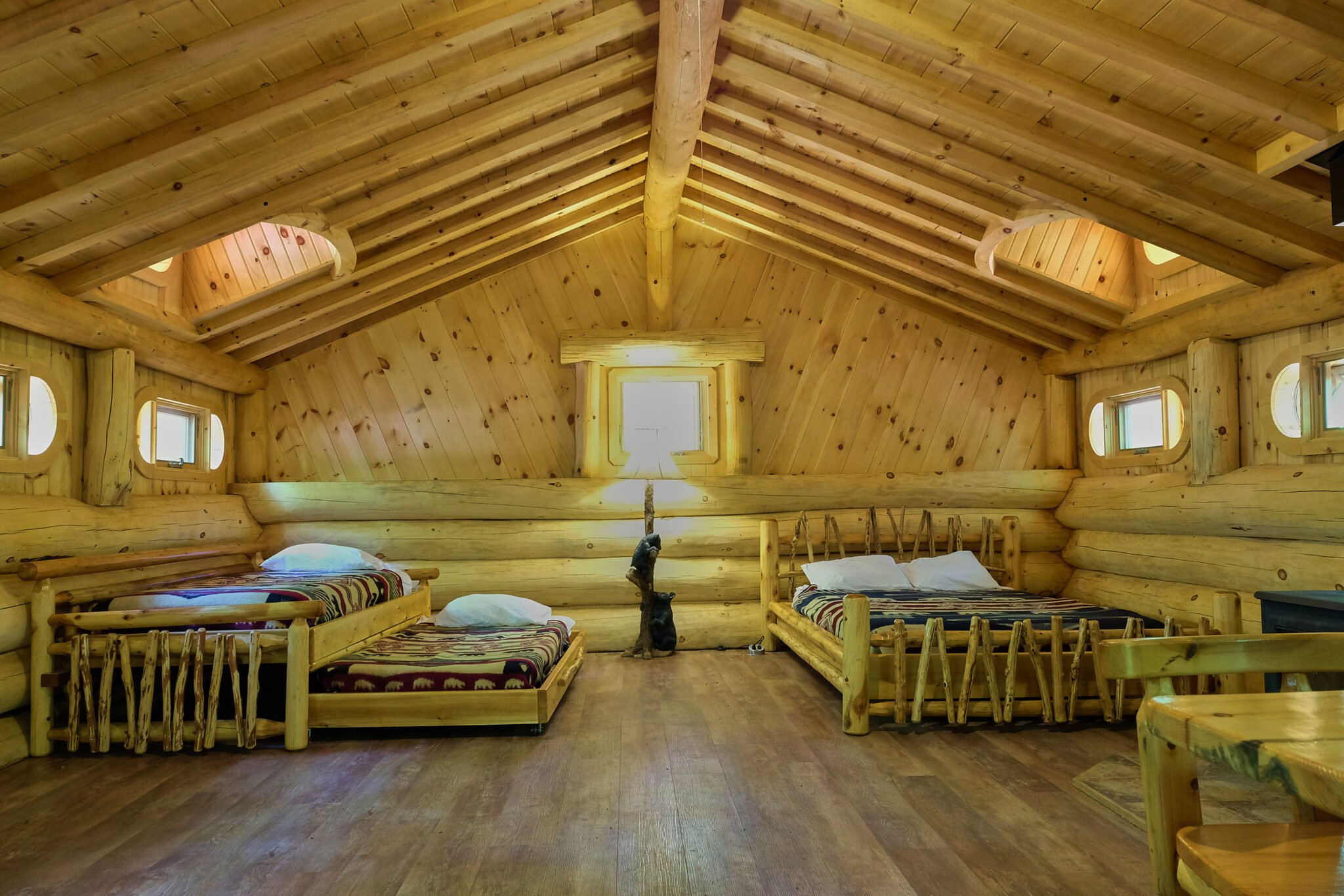 2 queen beds
3 single beds
Shared bathroom nearby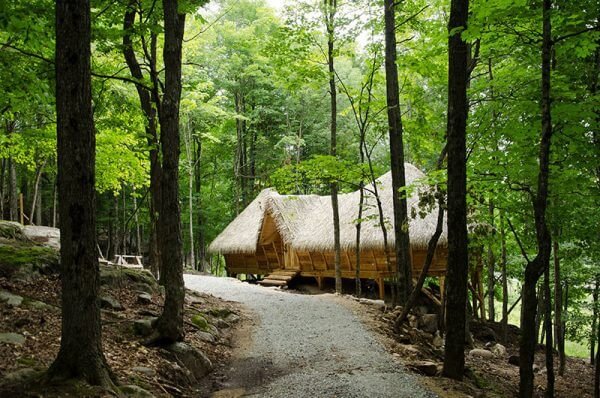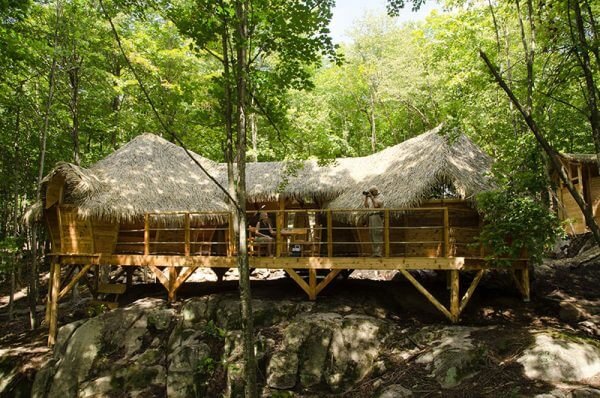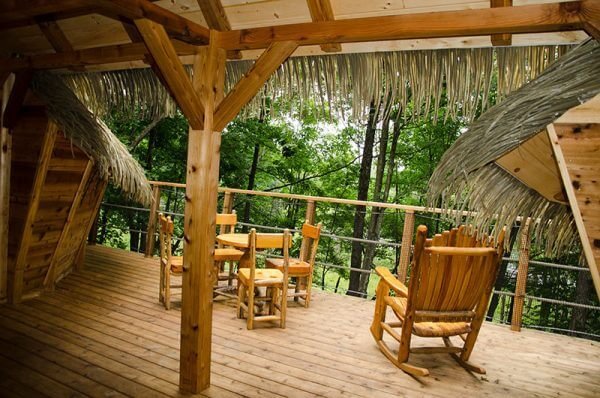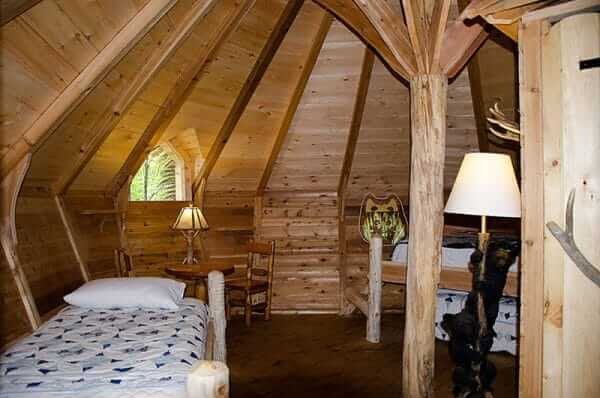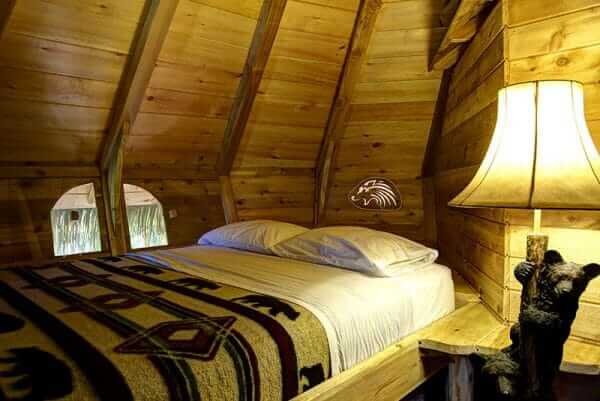 1 queen bed
1 double bed
Fireplace
Fully equiped kitchen
Coffee machine
Covered terrace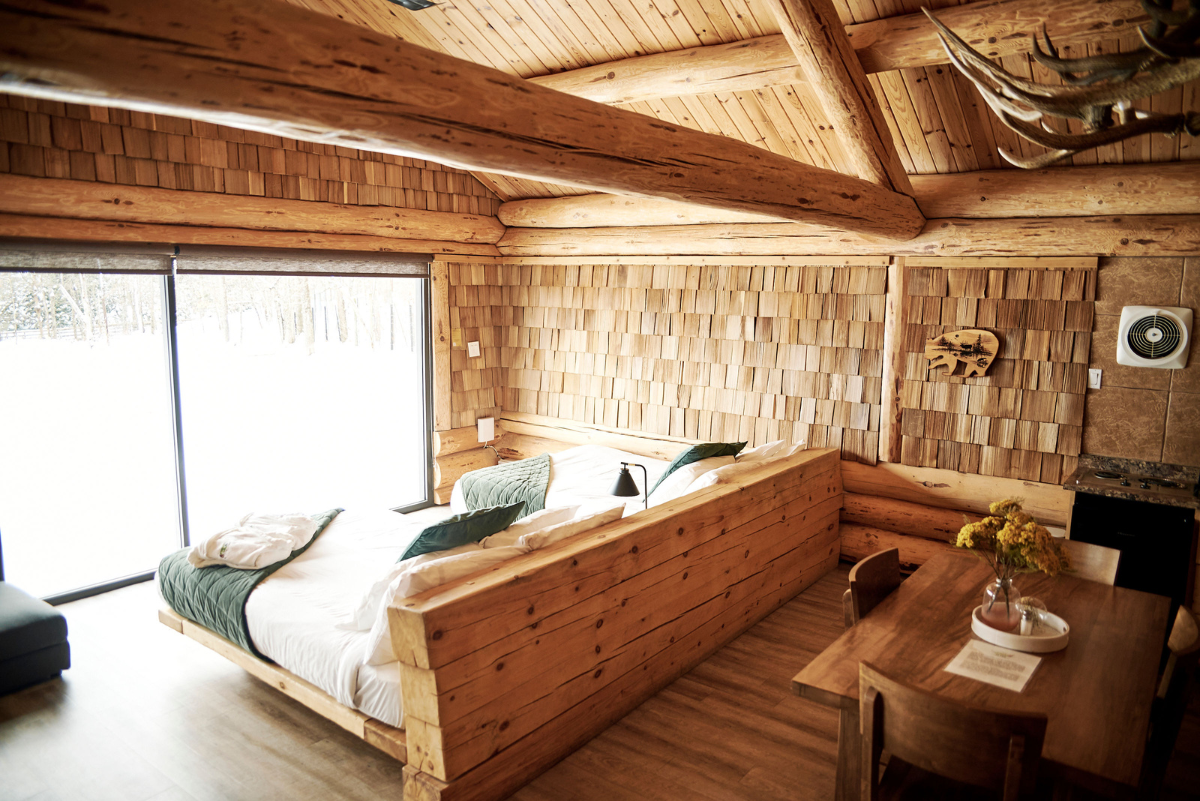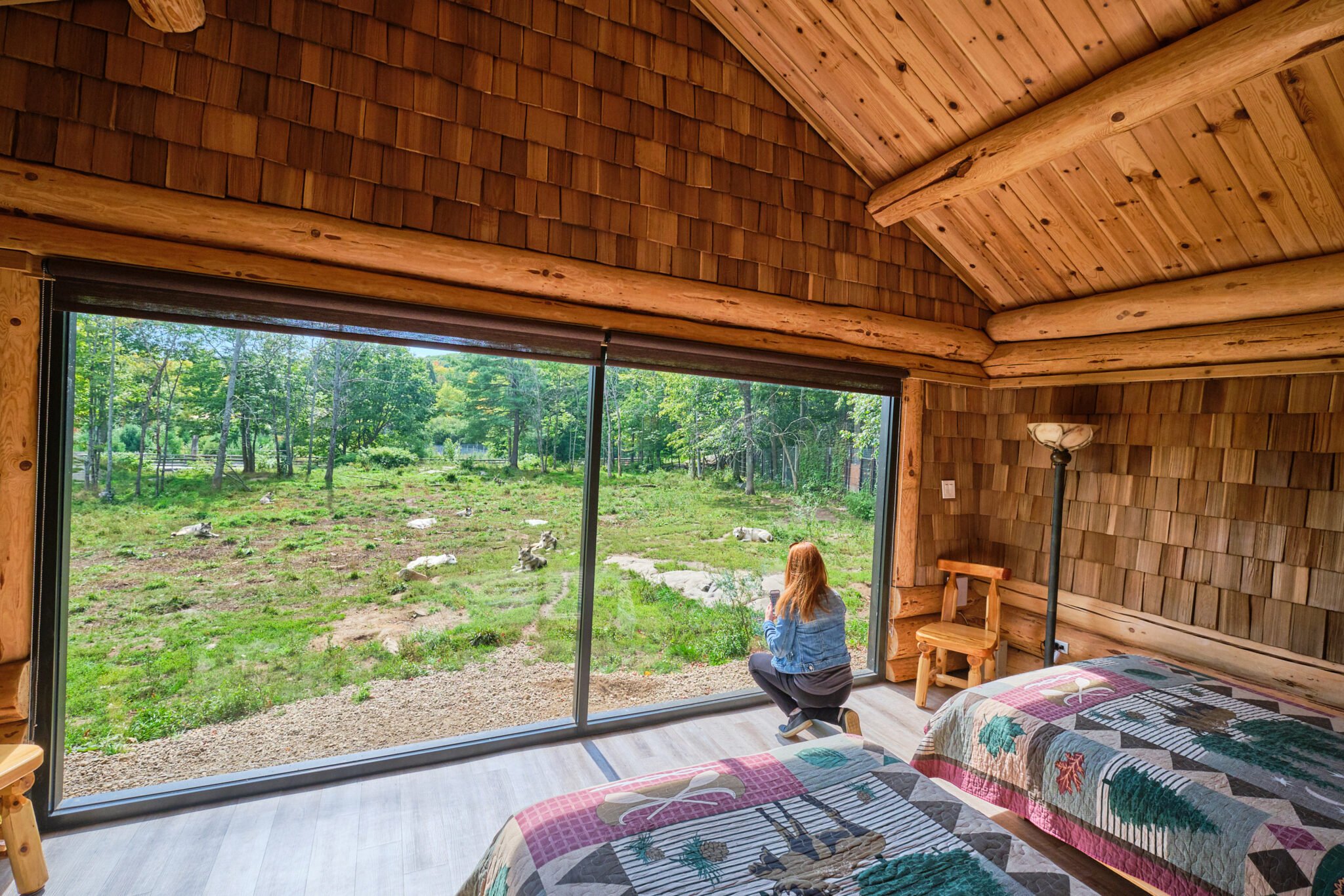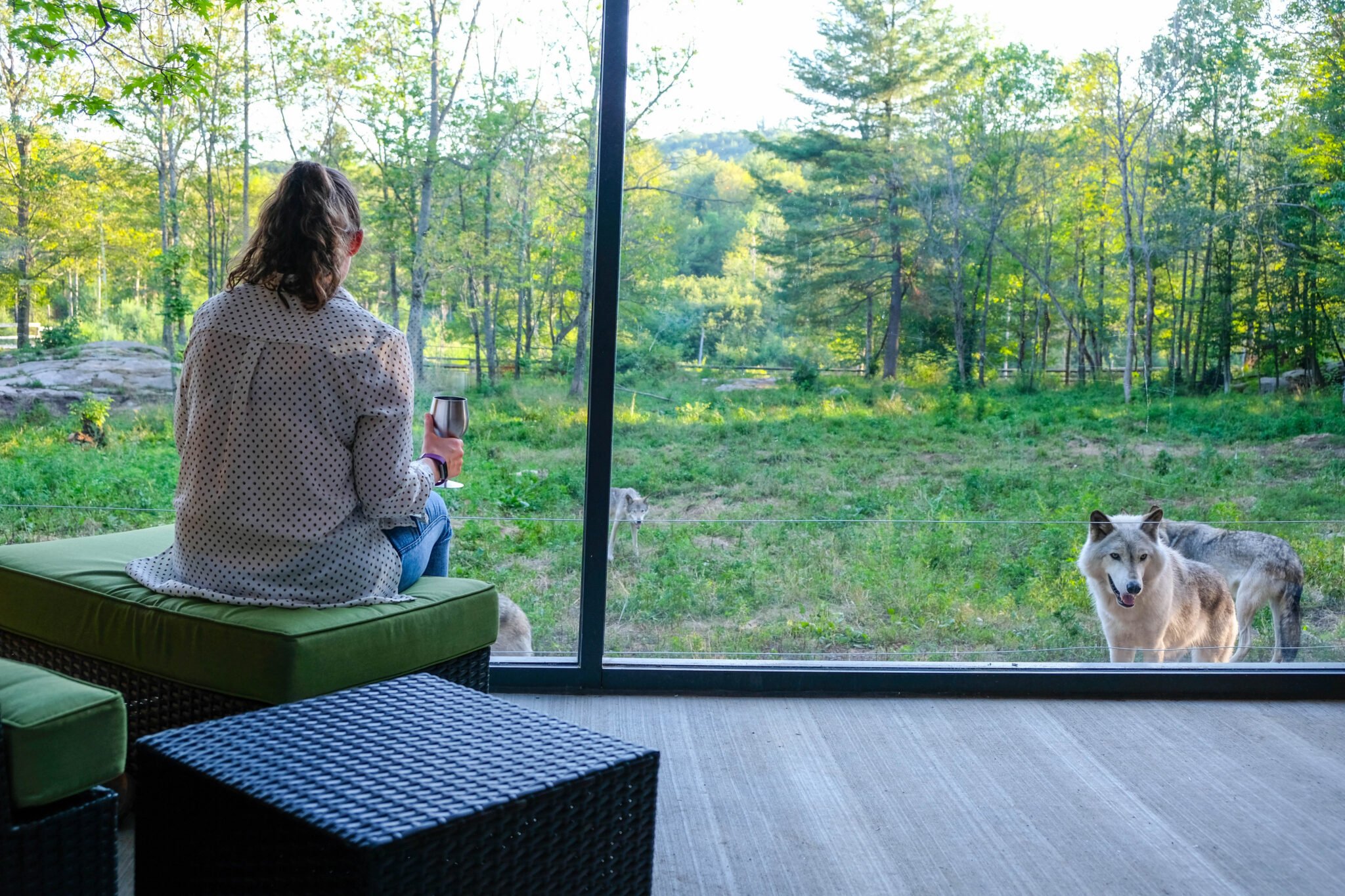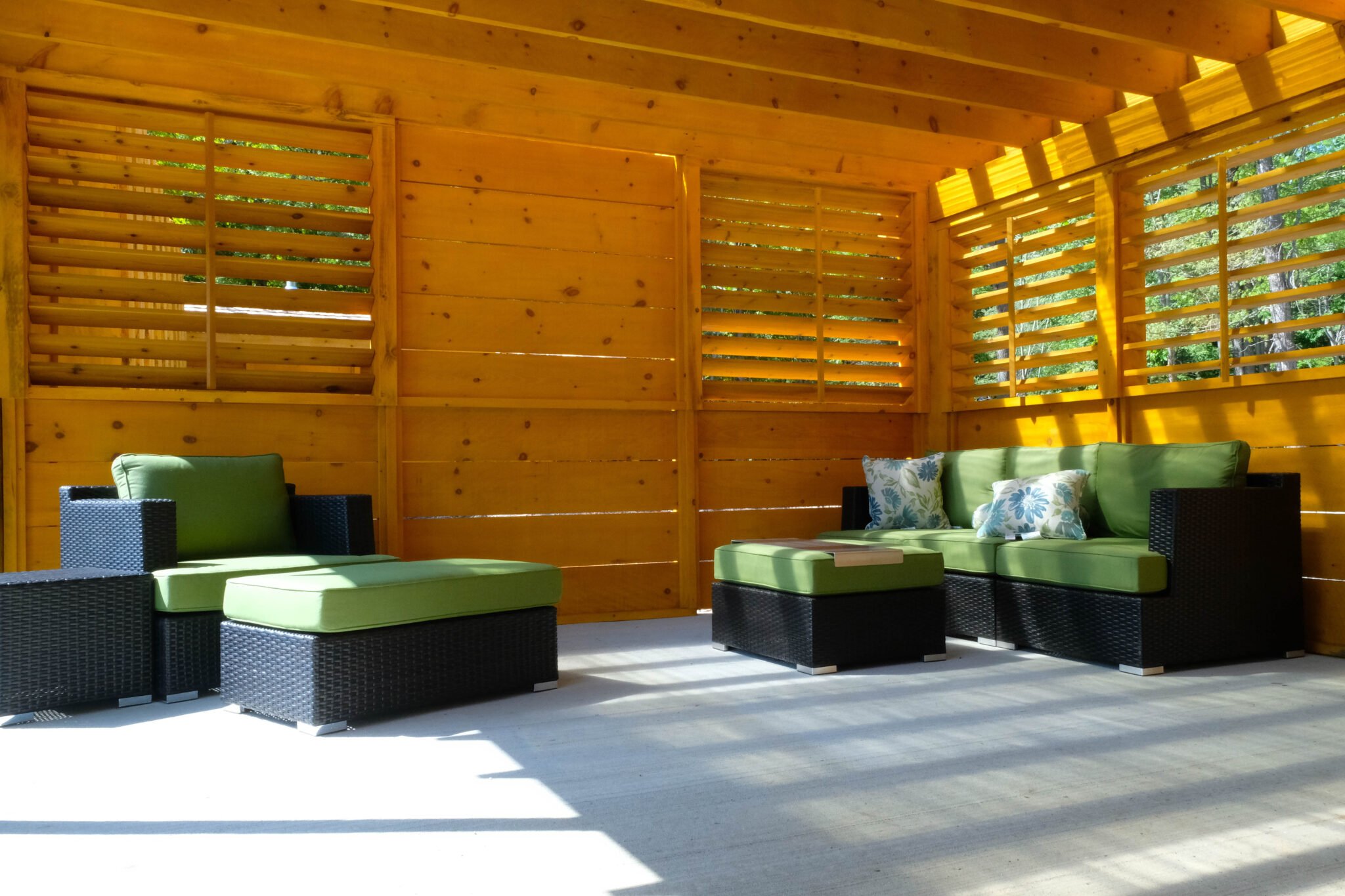 2 queen beds
2 single beds
Coffee machine
Outdoor fireplace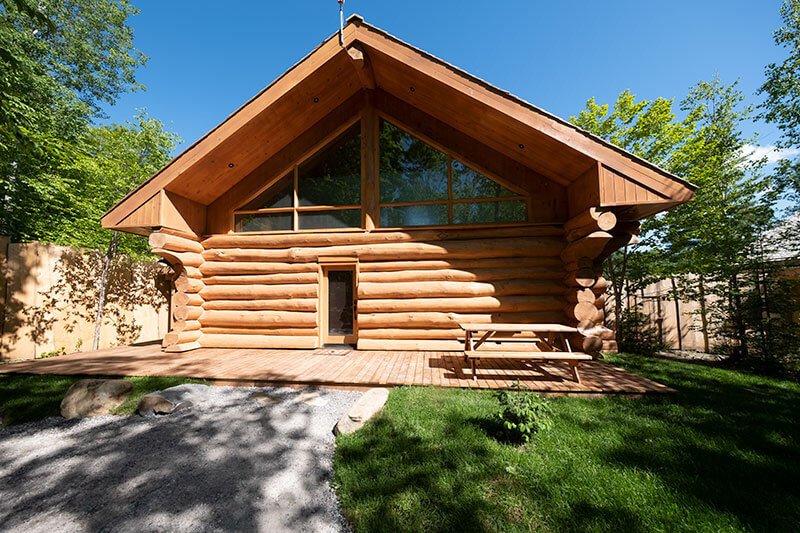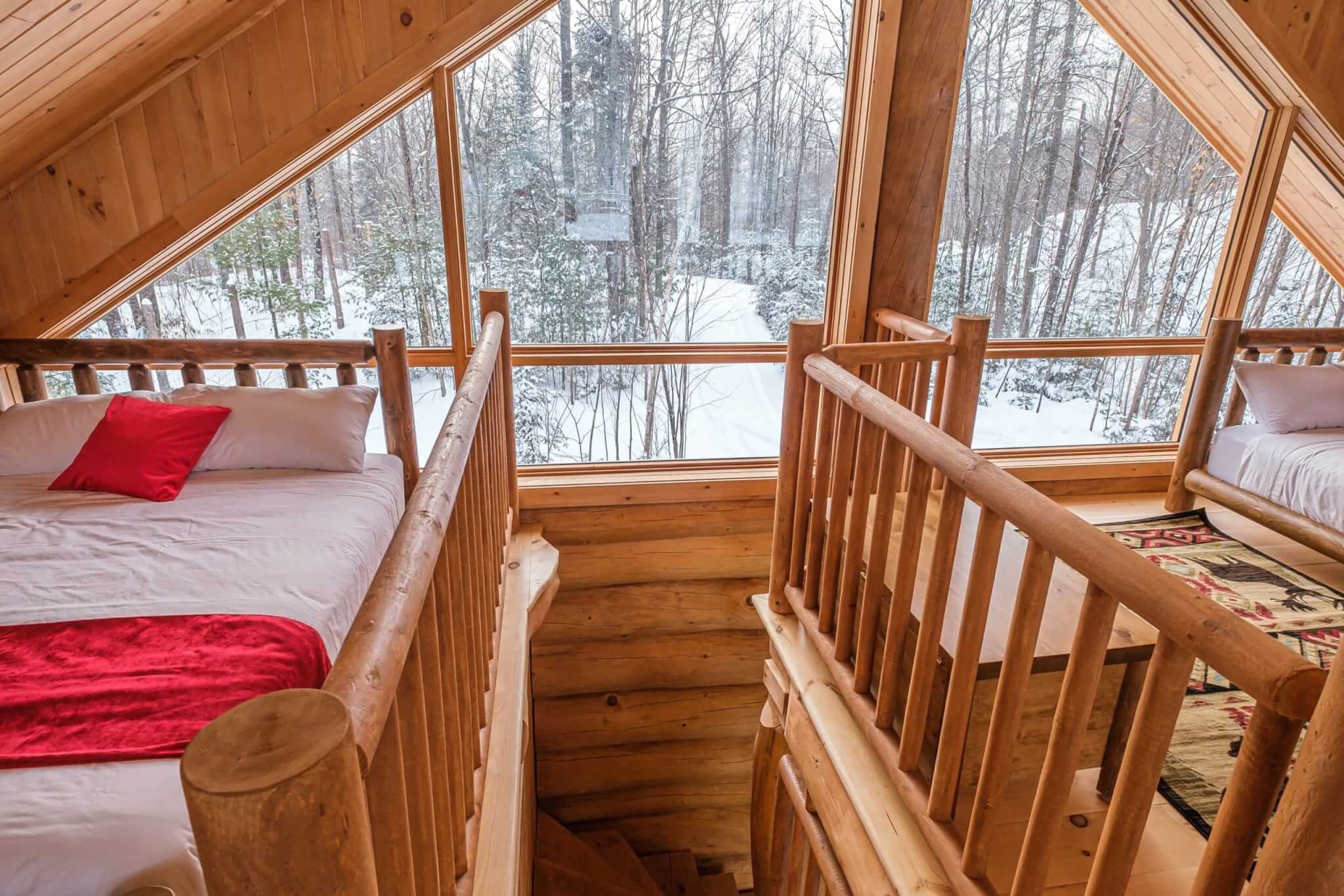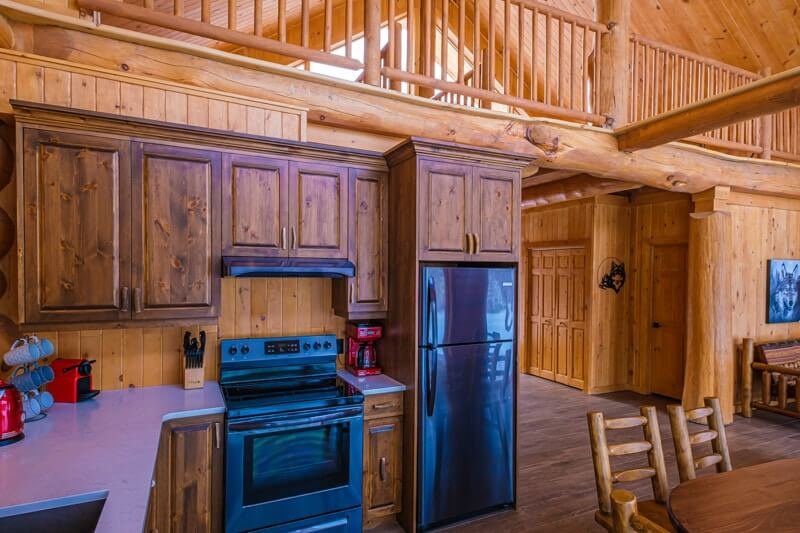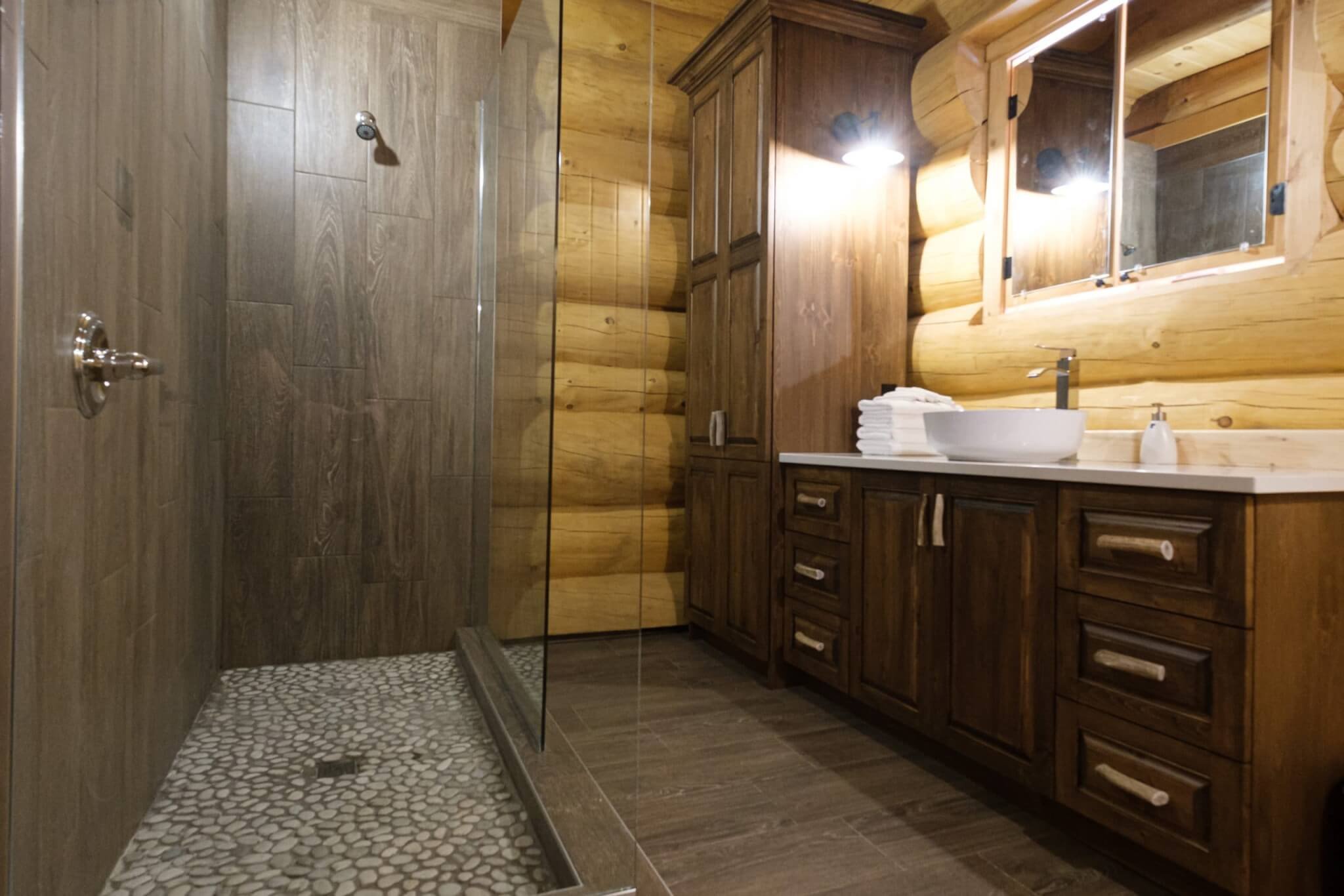 2 queen beds
2 single beds
Fully equiped kitchen
Coffee machine
Covered patio
Outdoor fireplace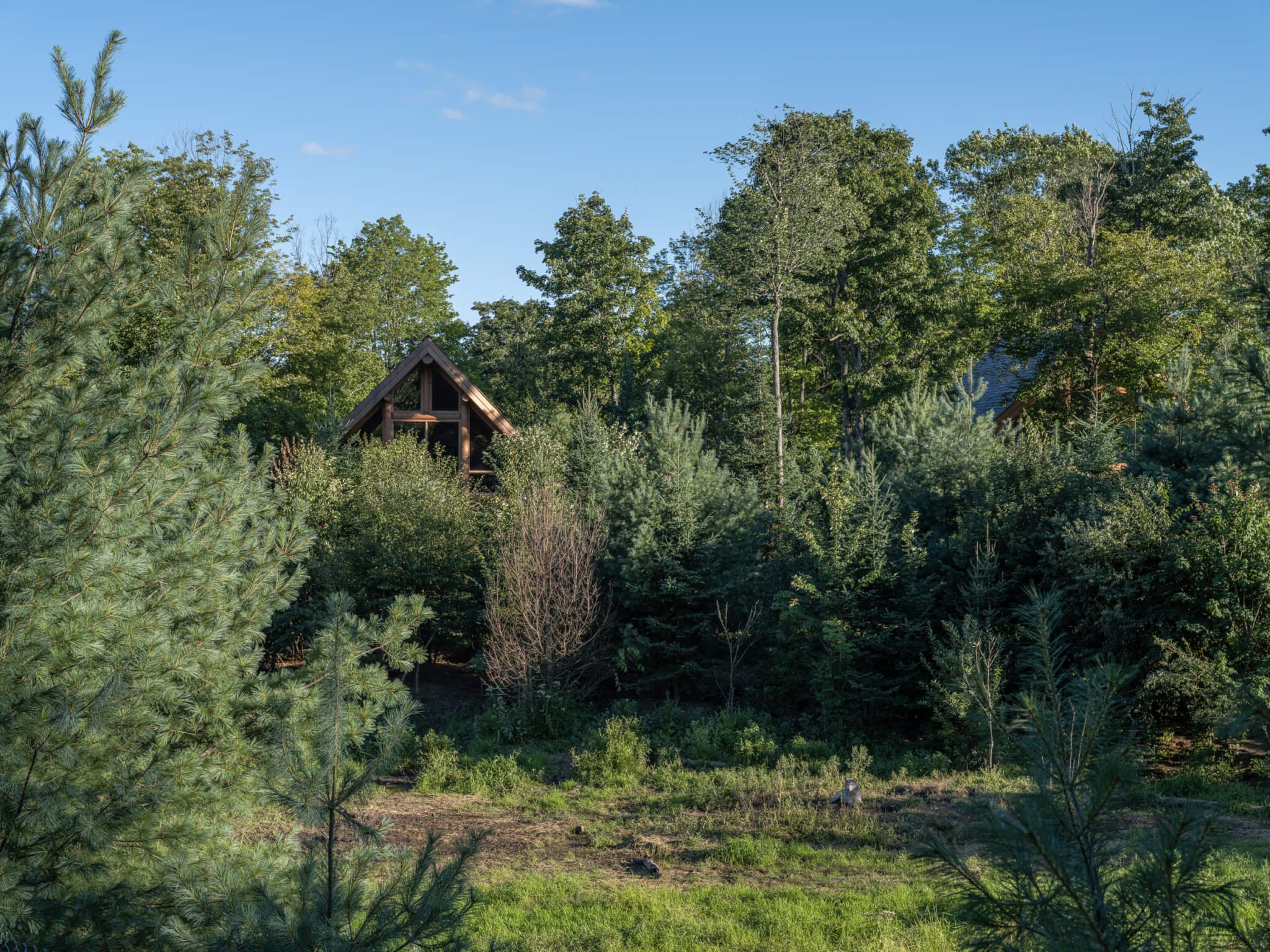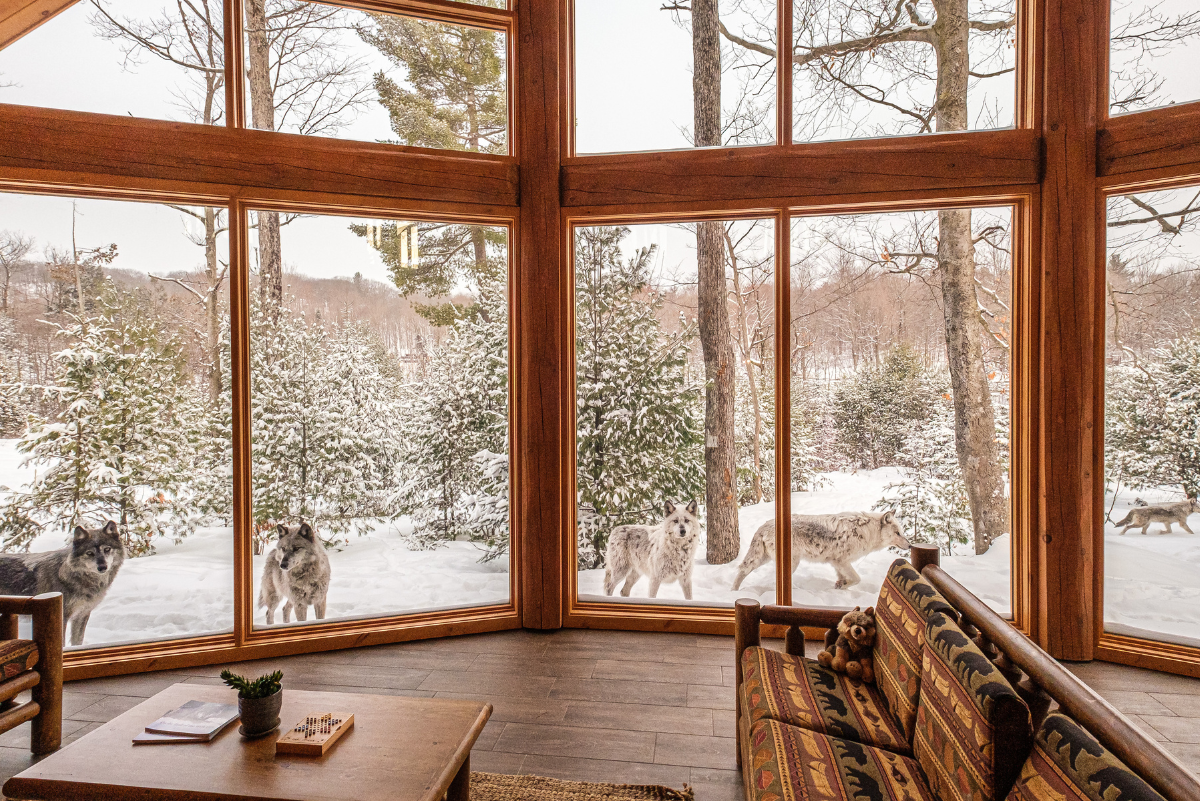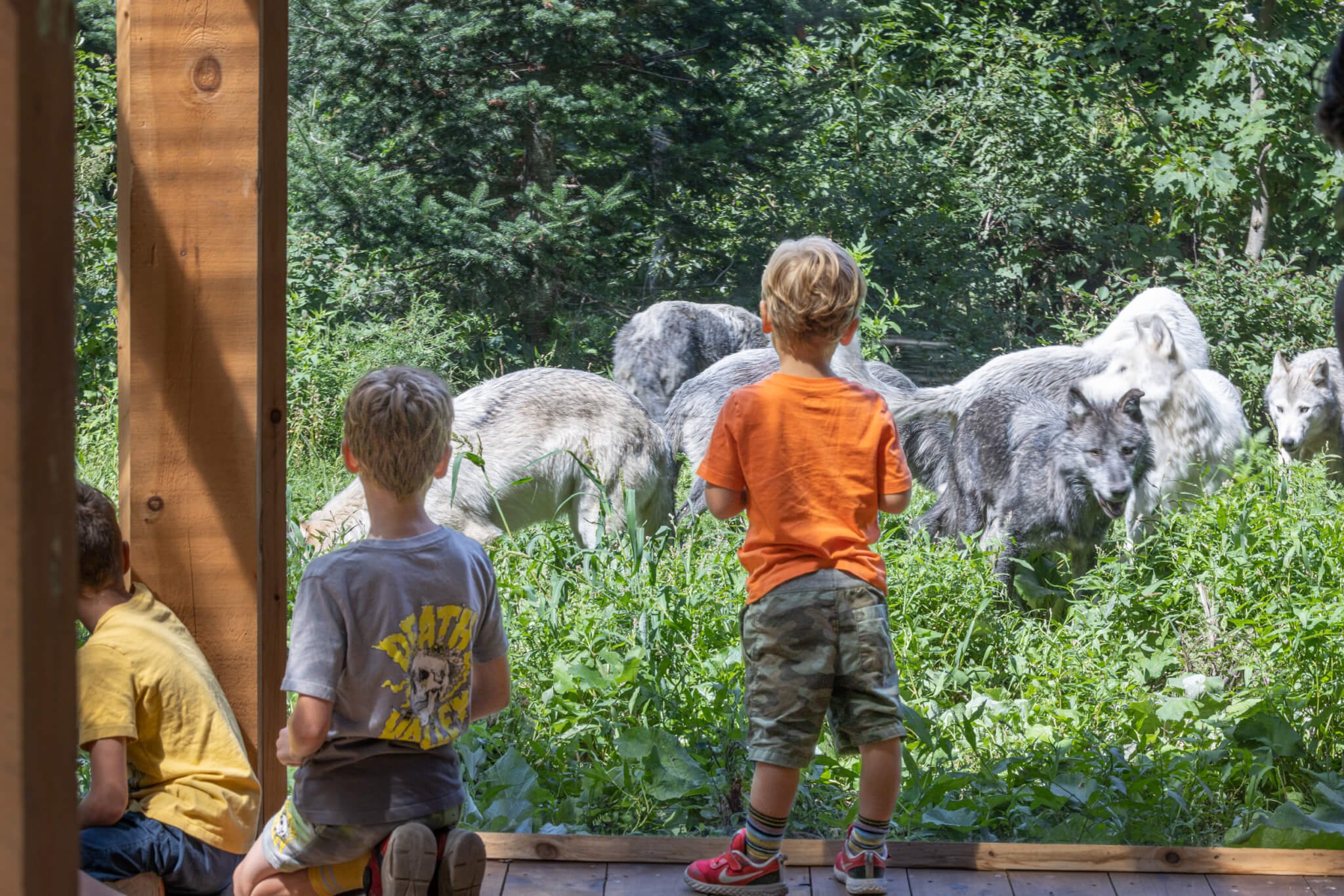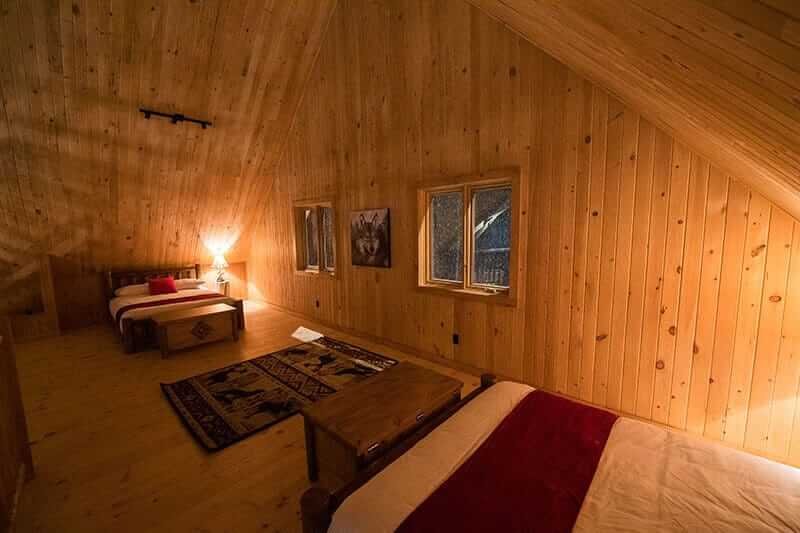 Location
399, Route 323 Nord, Montebello, (QC)
Travel reviews
Satisfying
(Translated by Google) Good welcome. Nice park on the other hand car on car (pollution). I much preferred the St Félicien zoo which I did in 2018. Howl of the wolves at 4:30 am, I think it was a recording because the tape played twice and it was identical. Be careful in the trapper's hut, no shower, you have to go to the toilets and by car... you can make a fire, a tip, no need to buy wood at reception, just pick it up in the Park.
Unique experience
(Translated by Google) Very nice experience sleeping in this log cabin.
Magnificent park to discover wolves and bears because with the cabin we had access to 1 footbridge to observe the animals with 1 keeper who introduced us to the animals and their way of life.
Very nice park with large spaces.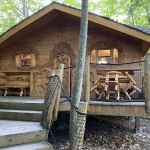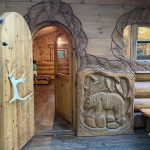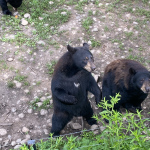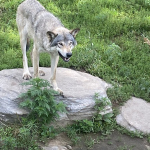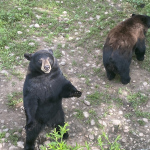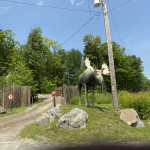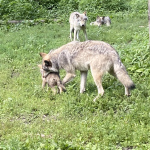 A real experience very very close to animals!
(Translated by Google) The Omega Park is a unique experience, we slept there to go twice the day before and the next day. The wi-tent is close to bears and wolves with access to the VIP path.