The complete guide to Vancouver's Stanley Park
If you are planning to visit Vancouver, chances are Stanley Park  will be a part of your plans.
To see absolutely everything, it would take you several days. This is why it is best to prepare yourself well to ensure an optimal visit, according to your interests and the time you have available.
So here is our complete guide to visiting Stanley Park in Vancouver.
 
Map of the visit of Stanley Park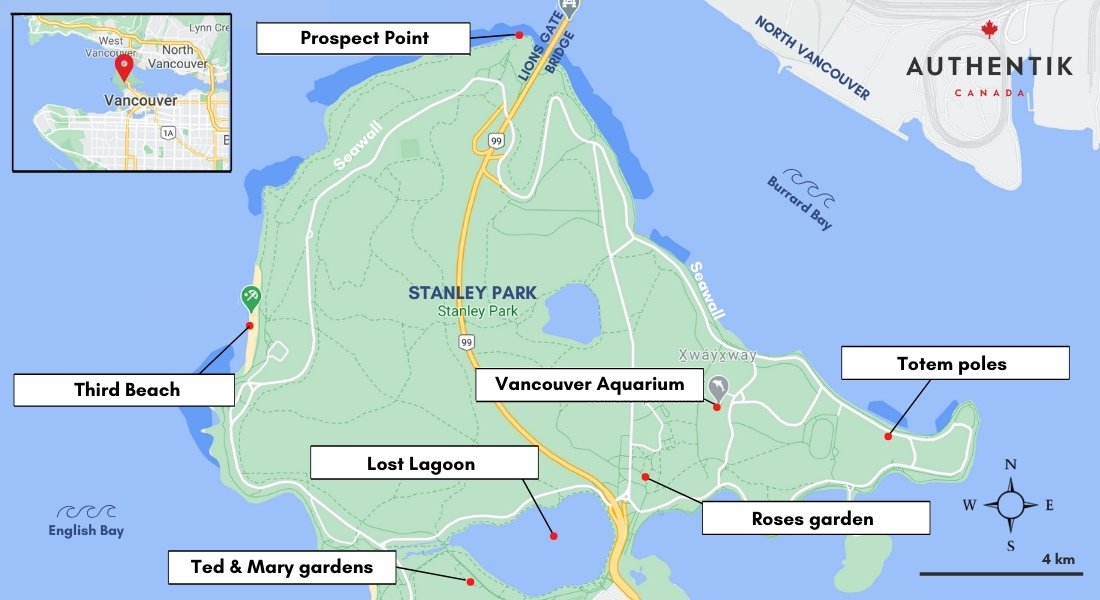 What is Stanley Park? 
Stanley Park stands out from the Vancouver  cityscape. It is indeed a green oasis stretching over more than 400 hectares, all while being so close to the city center.
Be prepared for panoramic views of Burrard Bay and English Bay , the mountains, Downtown Vancouver, as well as the superb tropical forest which borders the famous Seawall .
You can explore it on its many kilometers of trail, passing by beaches, natural sites, historical relics and entertaining activities.
Open since 1888, the park is now very popular with locals and tourists alike and remains the largest urban park in Canada to this day.
Guide of the visit of Stanley Park

Stanley Park is full of great places and activities. So much so that the choice can be difficult, especially if you have a time constraint during your Canada road trip.
Here are some essentials for a first visit.
 
#1. Totems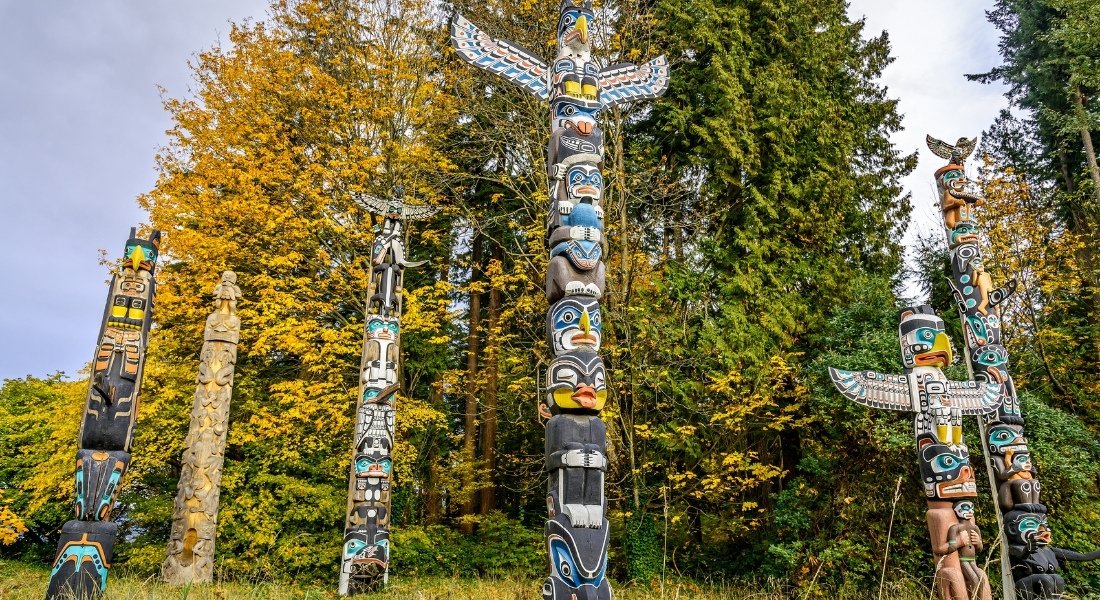 Located at Brockton Point , the 9 totem poles are the most visited attraction... in all of British Columbia!
The collection of totem poles, all carved in B.C., was created in 1920, and expanded some more during the Golden Jubilee of 1936. However, it was not until the mid-1960s that 8 totem poles were moved to their current spot of Brockton Point.
The totems were subsequently replaced by replicas in the mid-1980s, in order to preserve their historical value. The ninth and final totem pole, carved by Robert Yelton of Squamish, was added in 2009.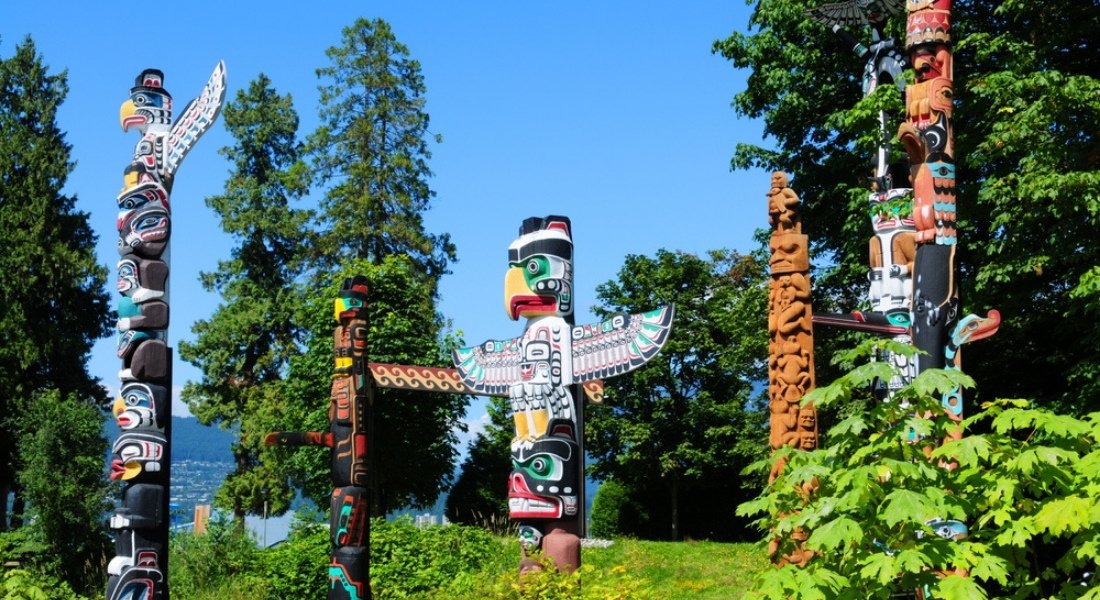 Despite their replacement, the totems are no less fascinating. Each tells their story: that of a family, an individual or even an entire nation. They sometimes represent an important event or are memorials.
A visitor can therefore spend a lot of time examining the myriad of numbers, colours and attributes in order to unravel their history. Learning more about the First Nations and paying them a visit is definitely part of the things you want to do in Canada before you die!
 
#2. Vancouver Aquarium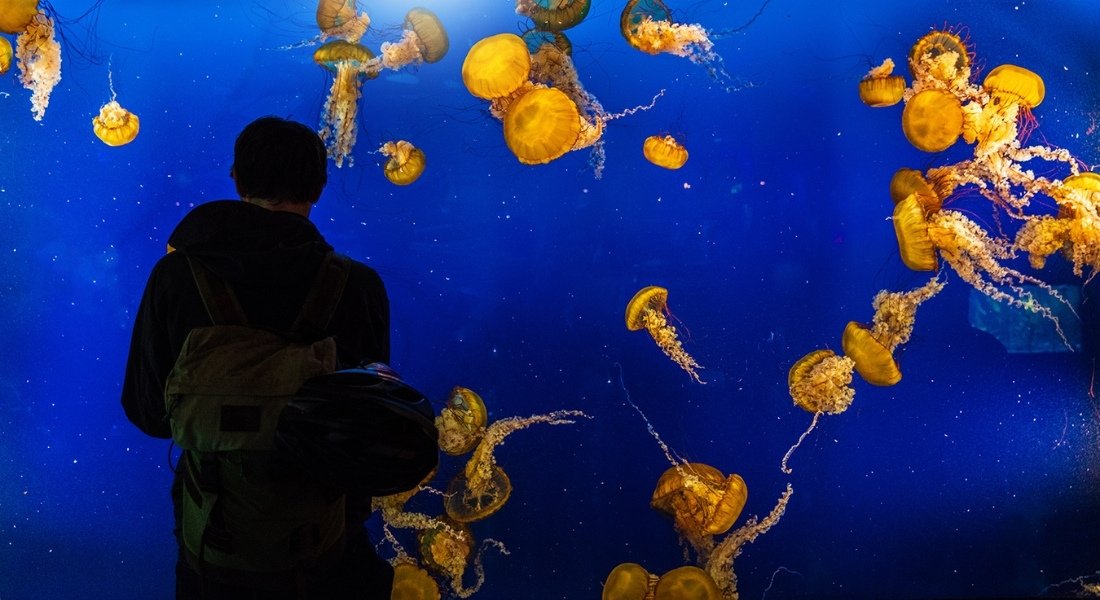 The Vancouver Aquarium is run by a non-profit organization and focuses on conservation and research.
This makes it one of the best aquariums in Canada and a must see when visiting Vancouver.
As for aquatic species, you can see dolphins, penguins, otters, fish, sea urchins and more.
The aquarium also has an Amazonian pavilion where you will meet exotic birds, snakes and other gooey species!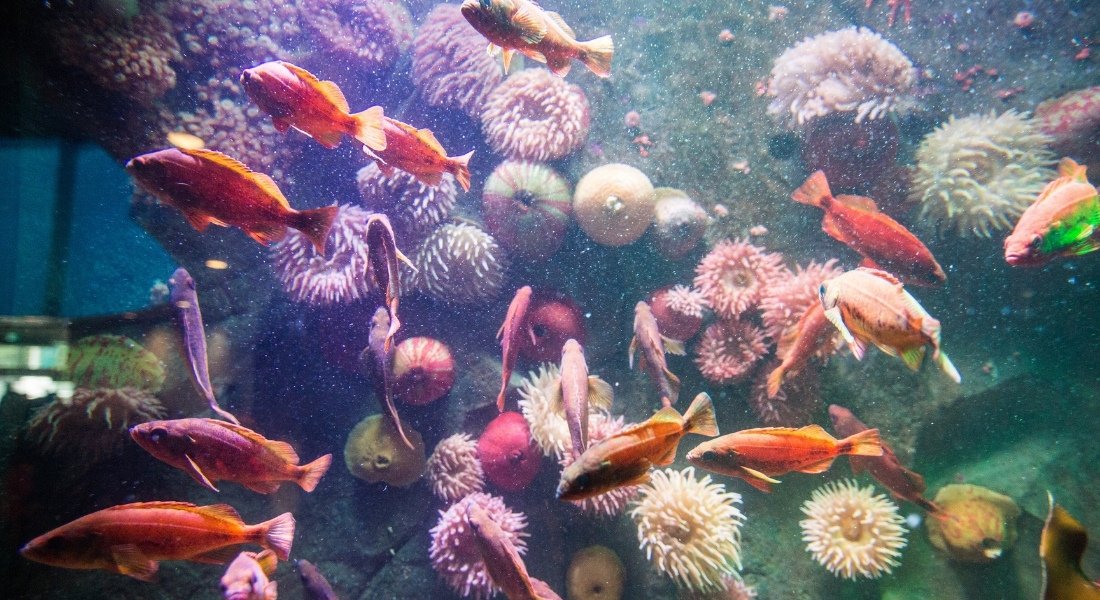 Finally, you can attend performances by their famous residents and visit several exhibits on aquatic species and the environment.
The Vancouver Aquarium is open year round, including holidays, from 9:30 am to 5:00 pm. The last access allowed is 20 minutes before closing time.
Price of the tickets to the Vancouver Aquarium:  
65 and over: 32$ CAD 
Adults: 40$ CAD 
Teens (13-18 ans): 32$ CAD 
Children (4-12 ans): 23$ CAD 
3 and under: gratuit 
 
#3. Gardens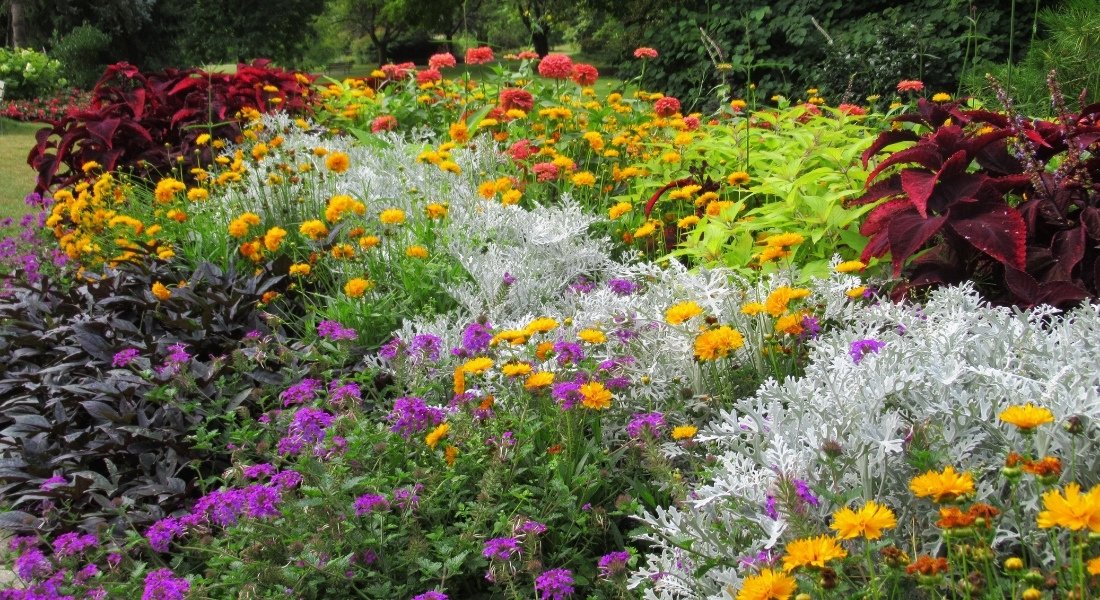 Stanley Park is well stocked in bloom! Its two main gardens are different, but equally colourful.
The most popular is the rhododendron garden of Ted and Mary Greig , who were renowned rhododendron hybridizers. This collection of hybrid rhododendron and azalea plants has been an iconic figure in the park since its arrival in the late 1960s.
You will find these 4500 plants scattered around the Stanley Park Pitch & Putt golf course.
Although the peak bloom of the garden is during the first two weeks of May, there are always superb plants flowering between March and September.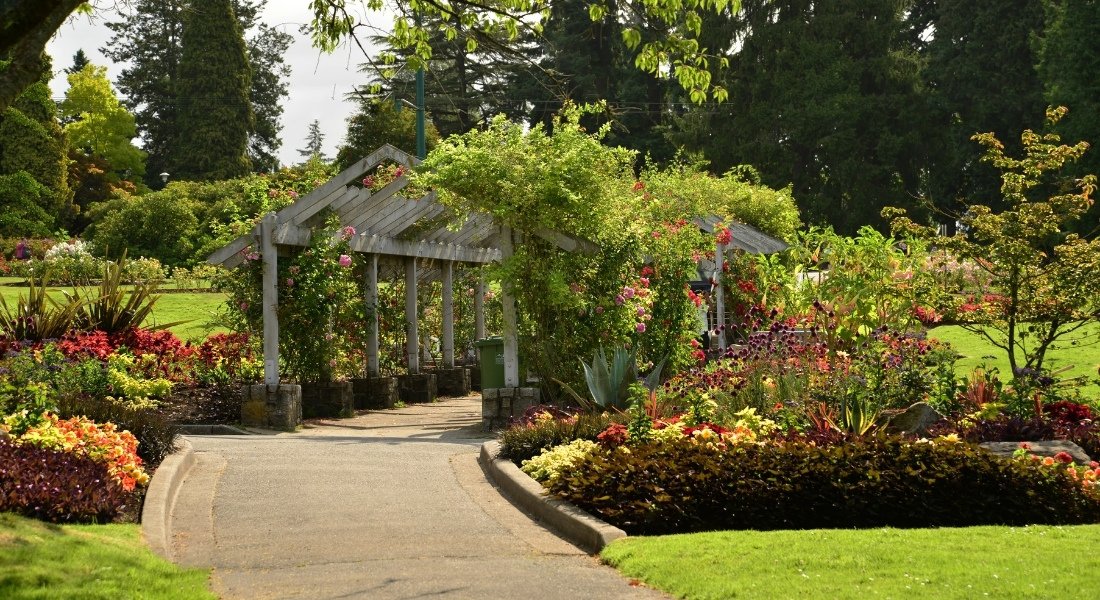 The second garden of interest is the Stanley Park Rose Garden , which was first planted in 1920, making it a century-old garden!
There you will find more than 3,500 rose bushes, as well as an elegant West Coast inspired arbor, on which is a climb roses and clematis.
The garden extends to the Stanley Park pavilion and is full of colour from June to October.
 
#4. Prospect Point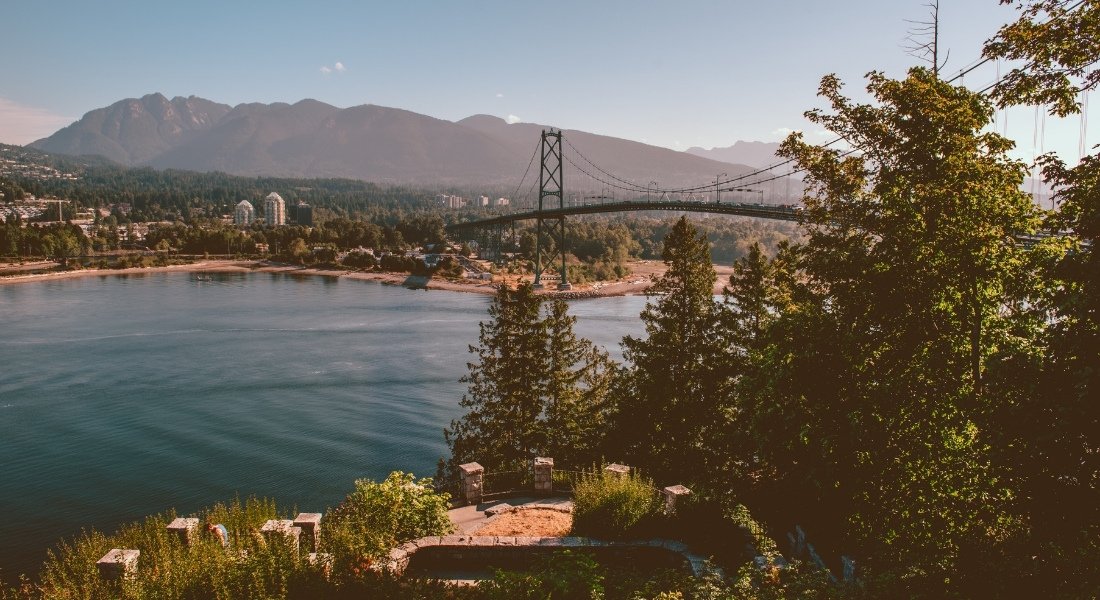 Prospect Point is at the northern end of the park, just before the Lions Gate Bridge !!!star 2)!!! leading to the north shore.
You'll want to stop here for the lookout which offers one of the best views in town.
A few steps from the parking lot, the latter promises a breathtaking panorama of the bridge, West Vancouver, North Vancouver and passing ships.
Access to the gazebo is completely free and you will also find a café, a restaurant and an ice cream counter nearby.
 
#5. Lost Lagoon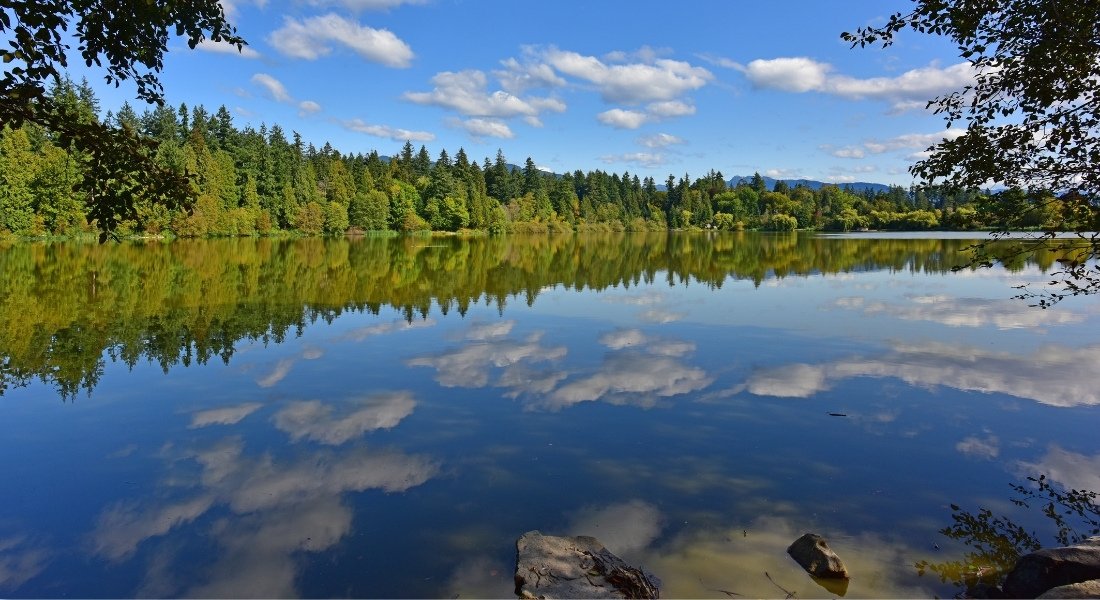 Lost Lagoon is... not that lost! You'll easily find it west of the Stanley Park Causeway if you use the Georgia Street entrance.
You won't have any difficulty finding it because of the Jubilee fountain  that is well visible in its center.
Due to its age, the fountain is not very active, but who knows, maybe luck will be on your side at the time of your visit.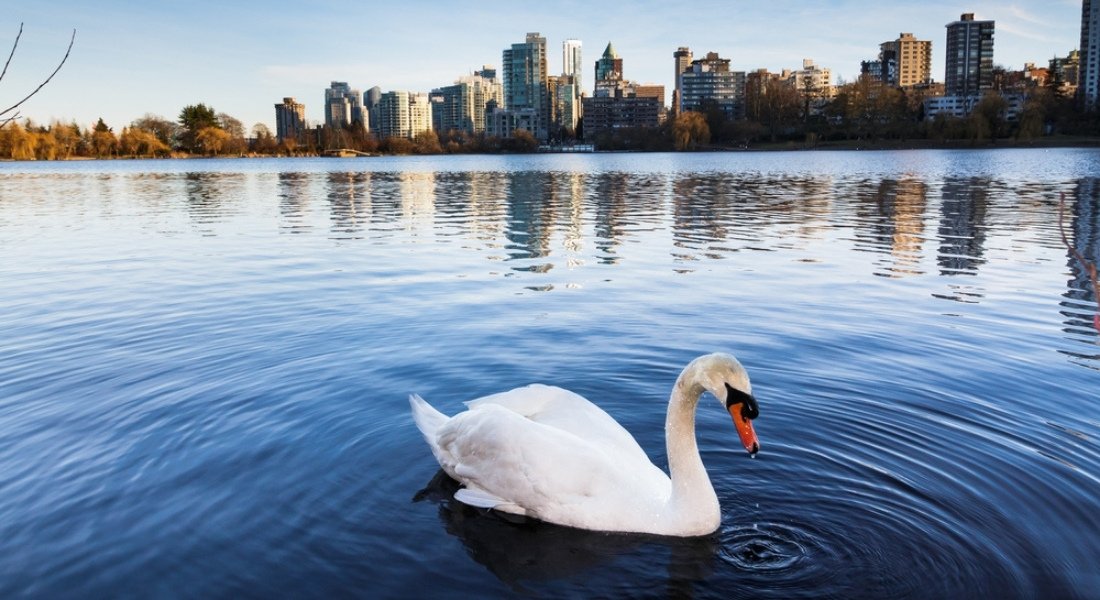 The walk around the Lost Lagoon is quite short, just under 2 km, which takes about 30 minutes.
It is also a popular spot for bird watching. There are, among others, swans, Canada geese and several species of ducks.
 
#6. Coal Harbour Seawall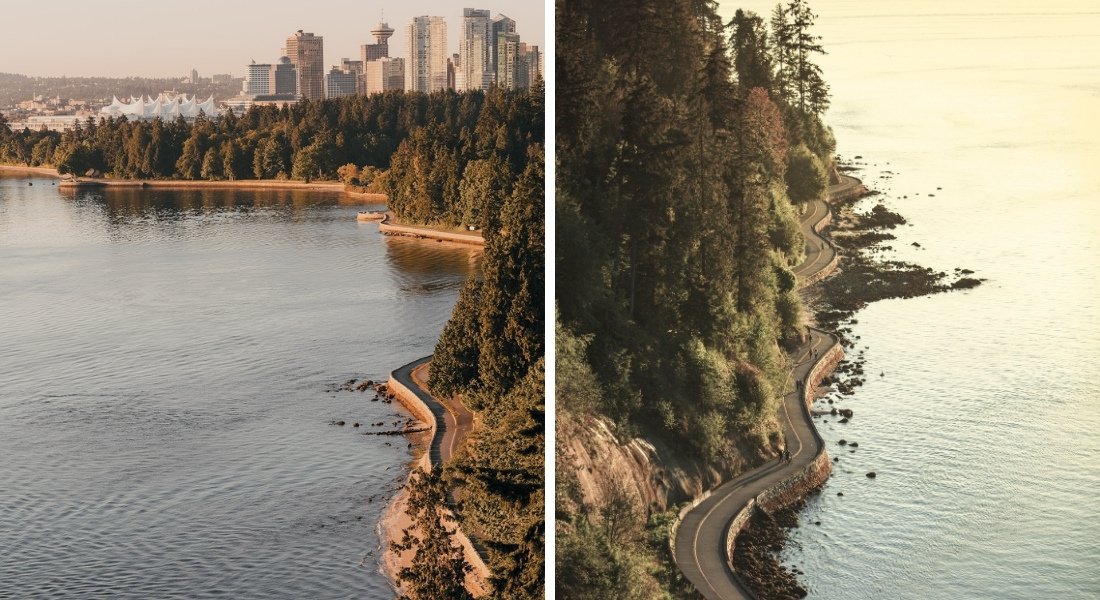 The Seawall Promenade circles Stanley Park and stretches over a total of 28km to reach the Vancouver Convention Center and Spanish Banks Park .
If you have a whole day to devote to the park, I highly recommend that you cycle through it so that you don't miss a thing!
The promenade is divided into two sections, one for pedestrians and runners and the other for bicycles and inline skates. It is important to respect these sections to avoid accidents but also out of respect for other visitors.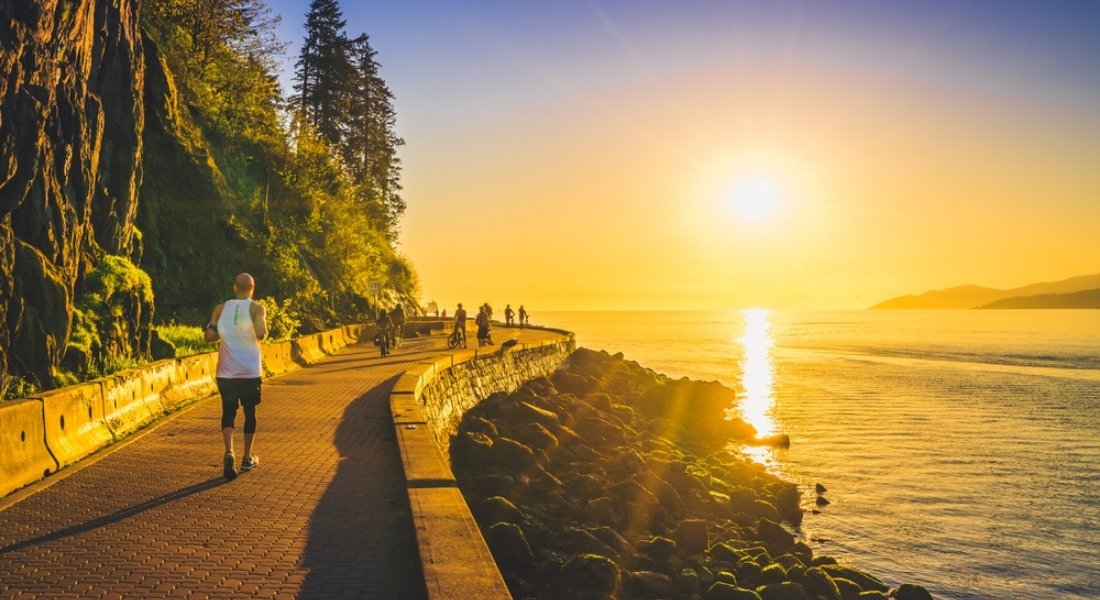 A particularly popular starting point for exploring the Seawall is near Coal Harbor heading east on Stanley Park Drive.
From here you'll find yourself in front of an array of scenic views, lush forest, historical monuments, sculpture, and art.
As you walk around, you will have the opportunity to learn about the First Nations who have inhabited the place for many years, such as the Musqueam, Squamish and Tsleil-Waututh.
Take the time to embrace their legacy and recognize the beauty of their heritage.
 
#7. Third Beach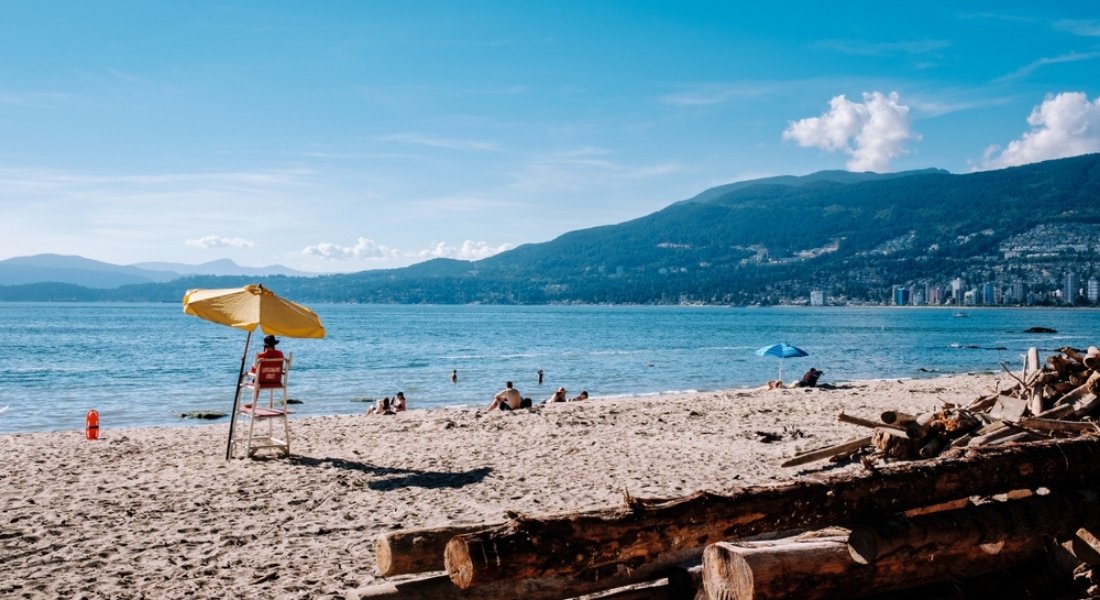 Do you want to take it easy? Third Beach is the perfect place for that, if you are visiting on a hot summer day.
Take advantage of the sun to sunbathe or swim in English Bay.
When the weather permits, on Tuesday evenings, don't be surprised if you see dozens of people take over the beach for a "drum circle" - a popular gathering of percussionists that will surely make you feel like dancing!
When to visit Stanley Park?  

With the pleasant climate of Western Canada, Stanley Park is open year-round.
Since it is a public park, you can access it as you please and at no cost.
The Vancouver Parks System is accessible from 6:00 a.m. to 10:00 p.m. daily, unless otherwise specified.
Since several people visit the park, I would advise you go there early in the morning or in the late afternoon to avoid the influx of visitors.
If time permits, plan an entire day to visit  Stanley Park. If you don't have a lot of time in Vancouver, spend at least half a day there.
Access to Stanley Park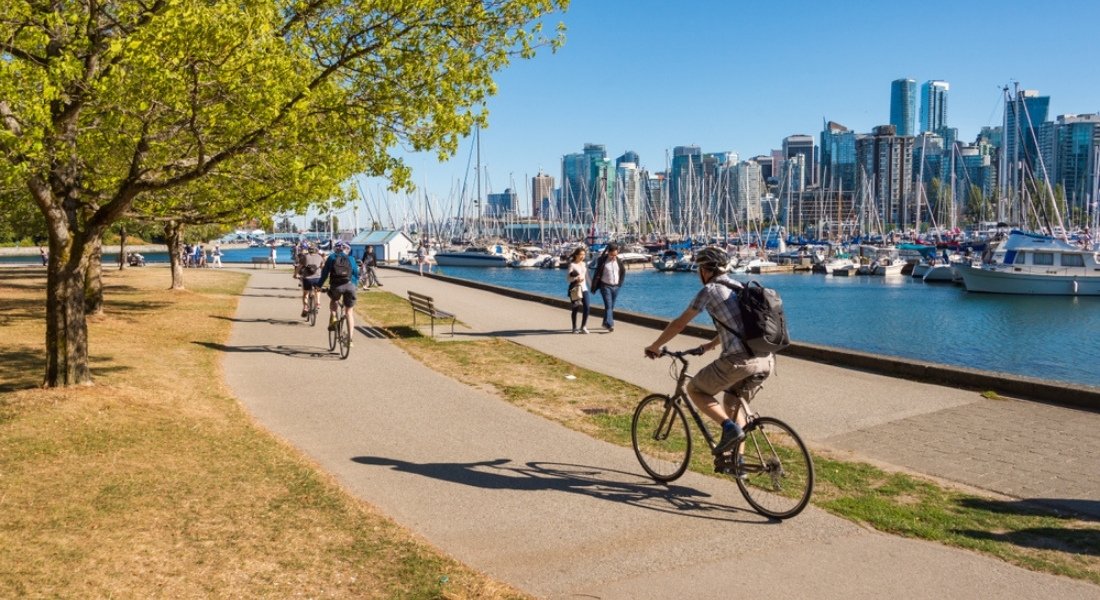 Due to its proximity to downtown, Stanley Park is very easy to access and you can explore it in many ways!
 
By car 
If you have a rental car in Vancouver, you can park in any parking lot inside the park at an affordable price.
Parking price at Stanley Park: 
From April 1st to Septmber 30th: 3,50$ CAD the hour or 14$ for the day
From October 1st to March 31st: 2,70$ CAD the hour or 7,50$ for the day
Although I do not recommend that you visit the park by car, you can travel the 9 km Park Drive aboard your vehicle. 
 
By bus
You can access the park by bus via the City Bus using line # 19. There are two bus stops in the park. The first is at the Lost Lagoon and the second is near the Vancouver Aquarium.
 
Biking  
In my opinion, the best way to visit Stanley Park is to rent a bike and experience nature to the fullest.
You will find many rental companies in the city center and around the park. The most well-known is Spokes Bike Rental. I also recommend English Bay Bike Rental.
On average, expect to pay $ 45 CAD to rent a bike for the day, $ 25 CAD for a half-day, and $ 10 CAD for an hour.
Where to eat in Stanley Park? 

If you plan to spend a lot of time exploring the park, you will be happy to know that there are several options for restoration on site.
 
Teahouse Restaurant  ($$) 
This restaurant is the park's more gourmet option, including a British tea service. Its menu is quite varied but seafood and fish are in the spotlight. 
Adress: Ferguson Point, Stanley Park 
Phone number: 604-669-3281 
Website: click here
Hours: Monday to Friday from 10:30 a.m. to 4:00 p.m. and weekends from 11:00 a.m. to 4:00 p.m.
 
Prospect Point Bar & Grill ($) 
Opened in 2017, this Prospect Point restaurant offers a superb 130-seat patio with a view of the bridge and the banks.
On the menu, several salads, burgers and sandwiches and some seafood classics. You will also find cocktails, wine and alcoholic coffees. The "happy hour" offers several dishes in a BOGO formula!
Adress: 5601 Stanley Park Drive 
Phone number: 604-669-2737 
Website: click here
Hours: open from April until the cold days settle in, from 11:00 a.m. to 6:00 p.m. * Happy hour: from 3:00 p.m. to 5:00 p.m.
 
Stanley's Bar & Grill  ($$) 
You will immediately like "Stanley's", as the locals call it, because its patio gives the impression of being in the middle of the forest due to the many trees surrounding it.
Its menu incorporates typical "pub" dishes and seafood. Several local beers and cocktails are also available.
Adress: 610 Pipeline Road – In it inside the Stanley Pavillon
Phone number: 604-602-3088 ext. 2 
Website: click here
Hours: open from April to the end of September, from 11 a.m. to 5 p.m.
 
Ocean Wise Café  ($) 
The Ocean Wise Café is adjacent to the Vancouver Aquarium. However, you do not need an aquarium ticket to access it.
On the menu, you will find sandwiches, fish and several take-out options. All proceeds from the cafe are donated to the non-profit organization that runs the aquarium.
Adress: 845 Avison Way 
Phone number: 604-659-3400 
Website: click here
Hours: every day from 9 a.m. to 3 p.m.
 
Stanley Park Brewing Company  ($$) 
The Stanley Park Brewery is the park's newest restaurant. It opened in 2019. It is also a microbrewery.
The menu includes all the brewery classics and of course, beers brewed on site. Children are welcome and also have options on the menu.
Adress: 8901 Stanley Park Drive 
Phone number: 604-681-0460 
Website: click here
Hours: Monday to Friday from 12 p.m. to 8 p.m. and weekends from 10 a.m. to 8 p.m.
Where to sleep near Stanley Park in Vancouver? 

While there is no hotel or lodge inside the park, here are options nearby so you can spend as much time as possible exploring!
 
Best Western Sands ($) 
Affordable, renovated downtown Vancouver hotel facing English Bay beach.
Allow a 15-minute walk to reach the park or less than 5 minutes by car.
 
Lord Stanley Suites ($$) 
Apartment-style accommodation with convenient kitchens, close to the action. You will be right in front of Coal Harbor Marina.
You will also be a 2-minute walk from the park entrance, The Lost Lagoon and the bike rental kiosk.
 
Coast Coal Harbour ($$) 
This hotel, nestled between the Pacific Ocean and the majestic Coastal Mountains, will for sure deliver for the extra dollars you spend. Located in the city center, between the convention center and the park.
Again, you will be less than 5 minutes from the park by car or about 15 minutes on foot.
You are now ready to explore this emblematic urban park.
Do you have a favorite spot inside the park that hasn't been mentioned? Please feel free to share it with us in the comments area below.