10 things to do in Canada... before you die
In your opinion, what is the ultimate experience to enjoy during a trip to Canada?
In case you're lacking inspiration, here's a list that might help you spice up your future vacation with us.
On land, in the air and on the water, and in every season, there's no lack of things to do.
Let's get started! 
 
#1 - Road trip in Gaspésie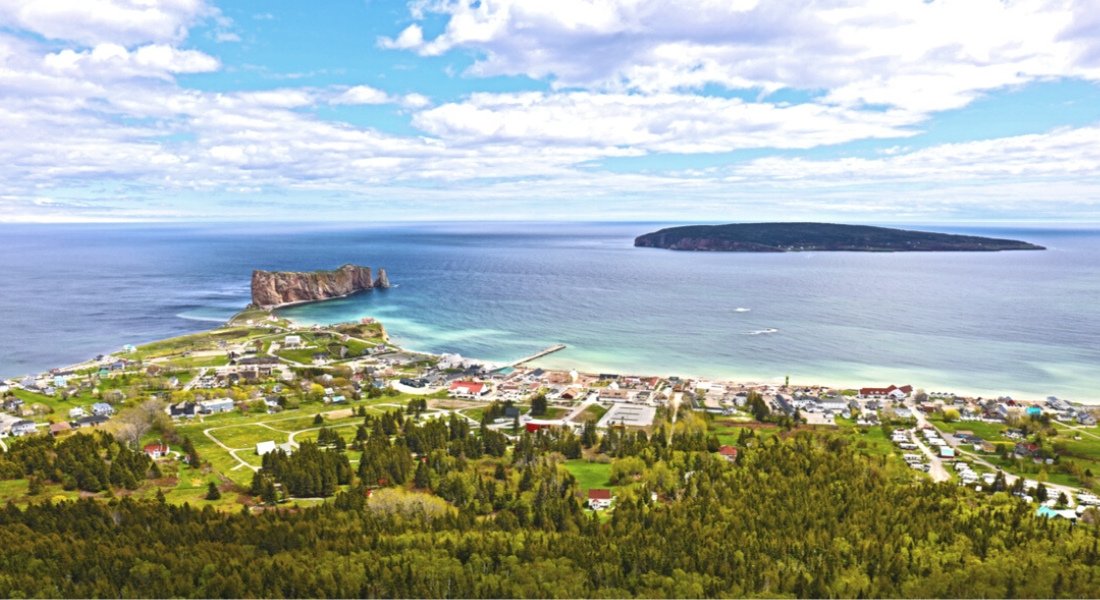 Gaspésie boasts 4 national parks, more than 600 kilometres of scenic roads along a coastline that is as wild as it is magnificent, and dozens of villages with a unique charm.
By car or by motorhome, this region is best explored and enjoyed by taking your time.
That's why we don't recommend visiting both Gaspésie and Niagara Falls during a 15-day trip to Canada!
Between ocean, cliffs, forest and mountains, the landscapes that will unfold before your eyes throughout your road trip may mark you forever.
#2 - Soar over the Quebec wilderness in a seaplane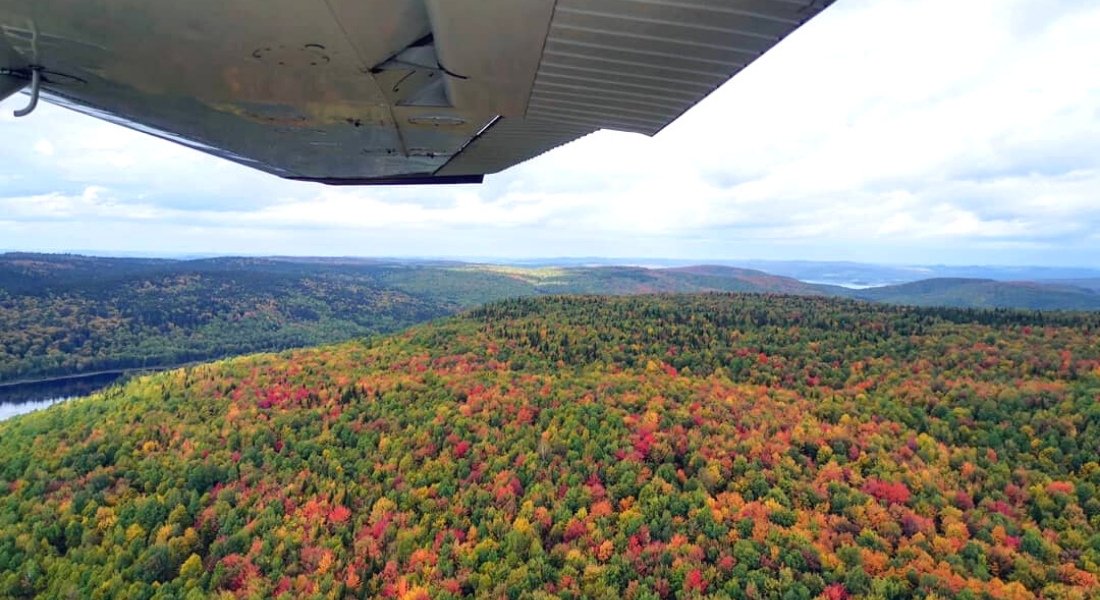 There's nothing like a seaplane flight to truly appreciate the vastness and beauty of our wide open spaces.
For miles around, nature unfolds before you: no trace human life, just unspoiled wilderness.
You can enjoy this extraordinary experience in several regions of Quebec including Mauricie, where flying over the boreal forest is simply magnificent. When the fall colours are at their peak, the spectacle takes on a whole new dimension.
This aerial excursion will certainly be one of the most memorable moments of your Quebec vacation. 
We hope you'll be able to check this experience off your Canadian "bucket list".
#3 - See Niagara Falls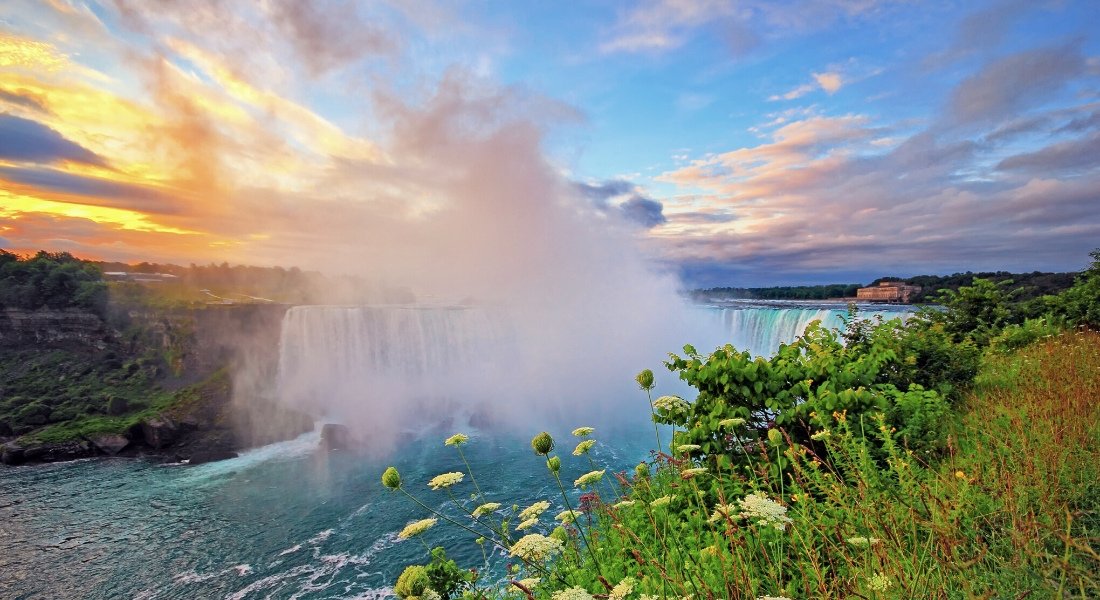 Renowned for their power and beauty, Niagara Falls is among Canada's most iconic destinations, attracting visitors from around the world.
Niagara Falls is made up of three waterfalls: the Horseshoe or Canadian Falls, the American Falls, and the Bridal Veil Falls.
To take in the falls from a variety of different angles, you have several options: a boat tour, the top of Skylon Tower, or the many viewpoints set up around the area.
Consider treating yourself to a helicopter ride to admire this natural wonder from the air.
#4 - Whale watching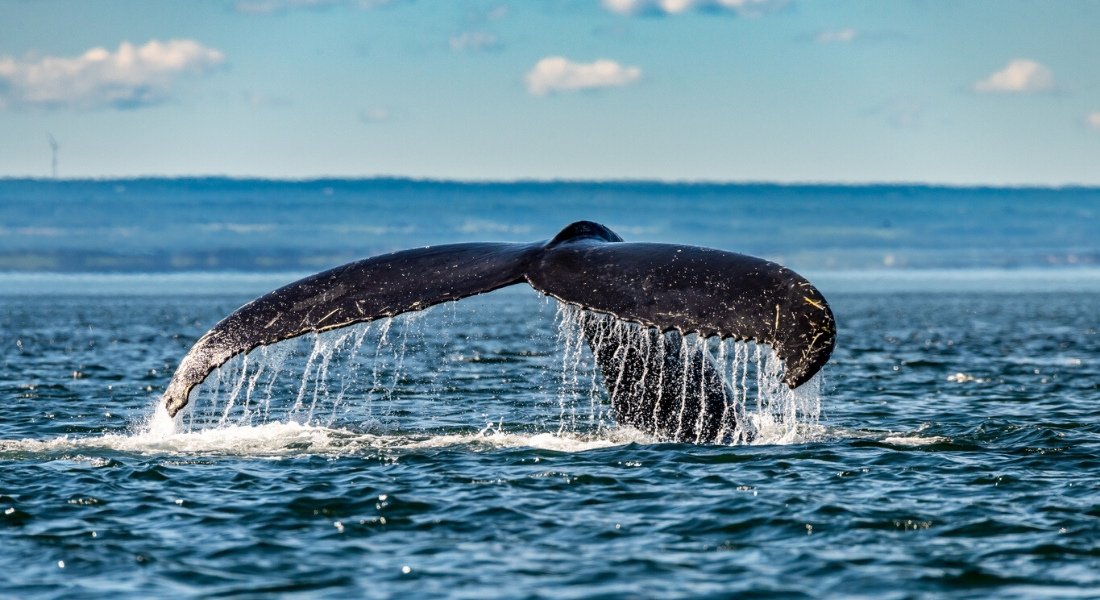 I don't know of any traveller who, when planning a road trip in Quebec, didn't think of going to see the whales.
In addition to Tadoussac, there are several other good whale-watching sites in Quebec: Rivière-du-Loup and Île Verte in the Bas-Saint-Laurent region, or Forillon National Park and Baie de Percé in Gaspésie.
Whether from the shore, aboard a zodiac or on a cruise, your first encounter with one of these incredible marine creatures will remain forever etched in your memory.
 
#5 - Go canoeing on Lake Louise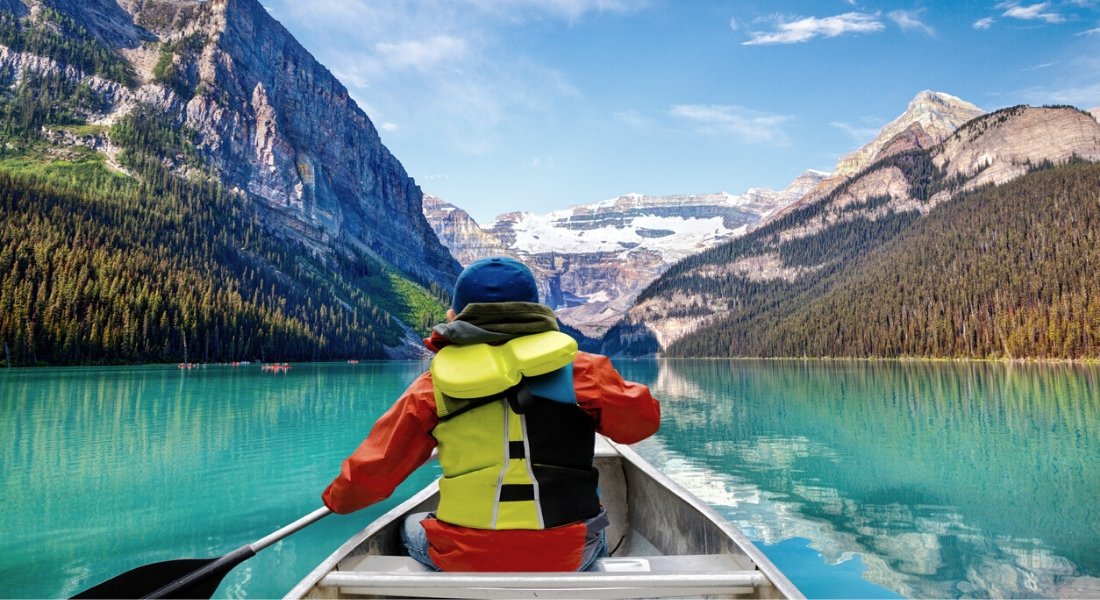 Discover Lake Louise and its emerald waters with Victoria Glacier as a backdrop: you'll feel like you've stepped into a postcard!
Maybe that's why it's known as the Jewel of Canada...
Imagine yourself paddling your canoe across these turquoise waters, surrounded by majestic snow-capped mountains...
This unique site is a must-see during any trip to Western Canada.
Another one to add to your list
#6 - Drive the Icefields Parkway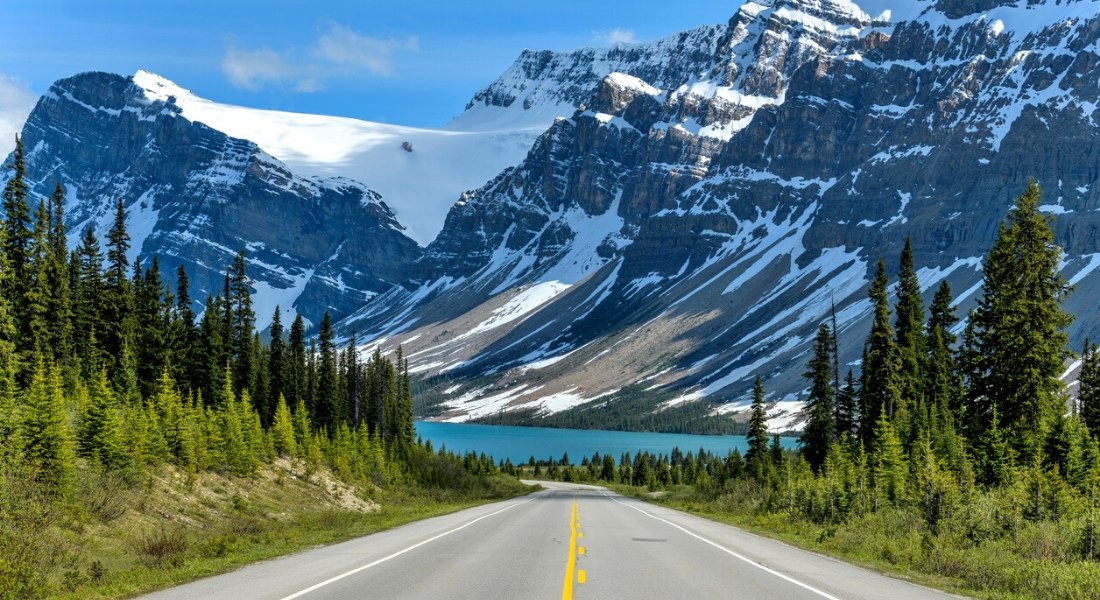 Welcome to one of the most beautiful routes in the world!
The Icefields Parkway is 230 km of splendour between the towns of Lake Louise and Jasper.
On the program: dizzying mountains, turquoise lakes, glaciers... You will be awestruck by the beauty of the landscapes.
There are a number of magnificent and easily accessible sites, such as Athabasca Falls, Peyto Lake and Bow Lake, to name just a few, where you simply must stop along the way.
To enjoy your drive to the fullest, we suggest spending a full day here.
#7 - Attend a hockey game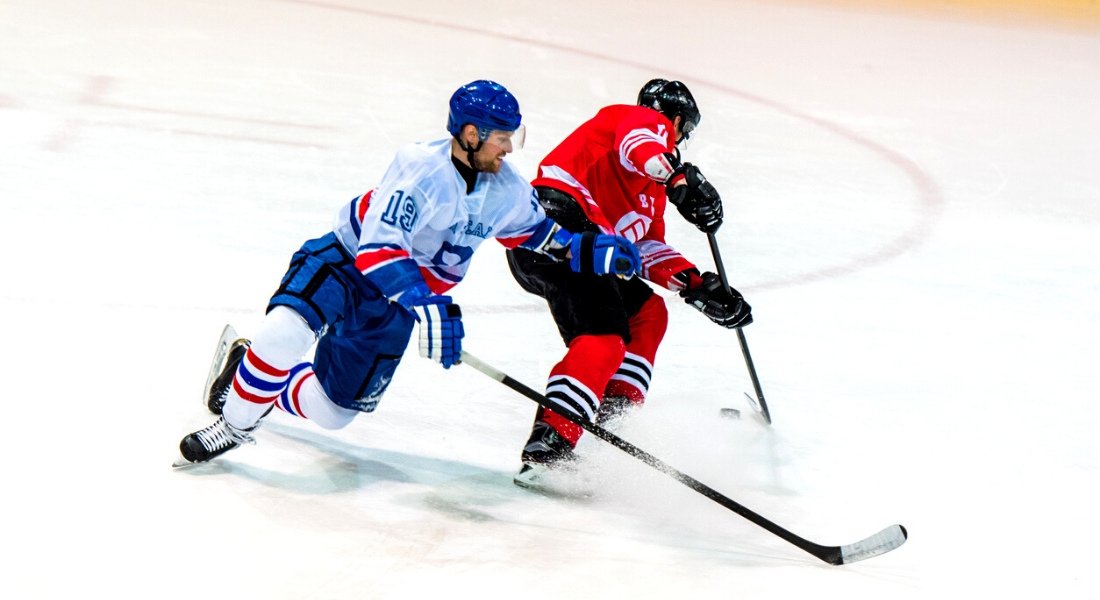 Don't expect me to explain the rules to you... I can barely manage to follow the puck.
But let me tell you about the atmosphere: festive and good-natured, with fans on fire, proudly brandishing banners with the colours of their favourite team.
On the ice, it's no laughing matter. It's intense, and there are sometimes (often) some very heated altercations!
Whether you're a hockey fan or just curious, whether you attend a Montreal Canadiens game or not, I can promise you a colourful, all-Canadian experience.
#8 - Eat at a sugar shack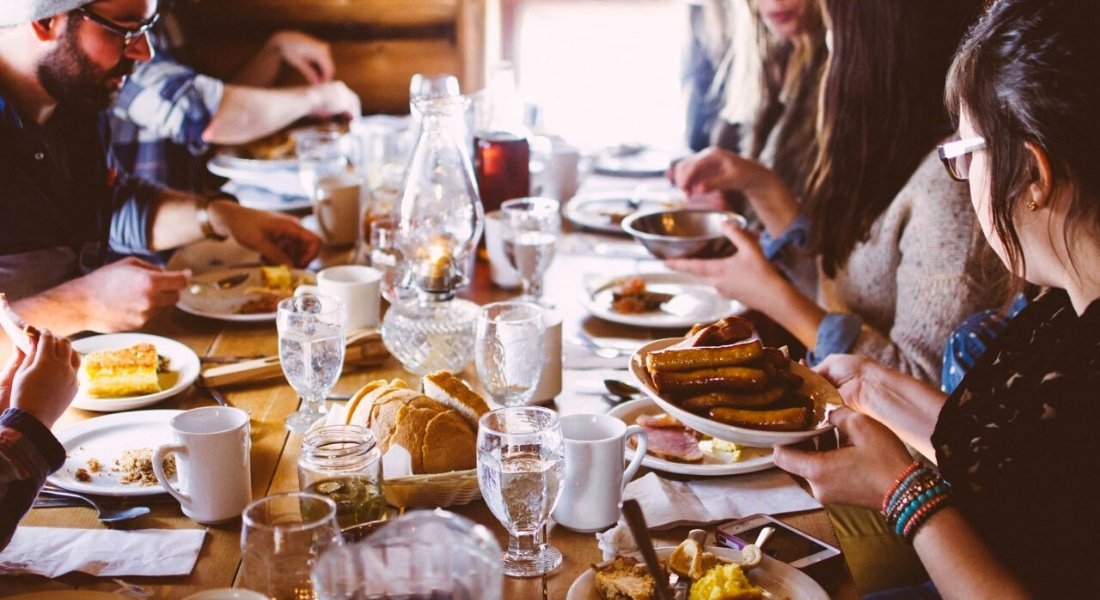 Start with pea soup, baked beans, sausages, maple ham, crispy fried pork rind and omelette.
Follow this with sugar pie, crêpes and grands-pères dans le sirop (dumplings poached in maple syrup) for dessert.
Add the traditional maple taffy on the snow to end on a sweet note...
Not to mention the friendly, festive atmosphere and rustic decor, often in a maple grove in the heart of the forest.
A 100% Quebecois, high-calorie experience!
 
#9 - Helicopter ride in the Rocky Mountains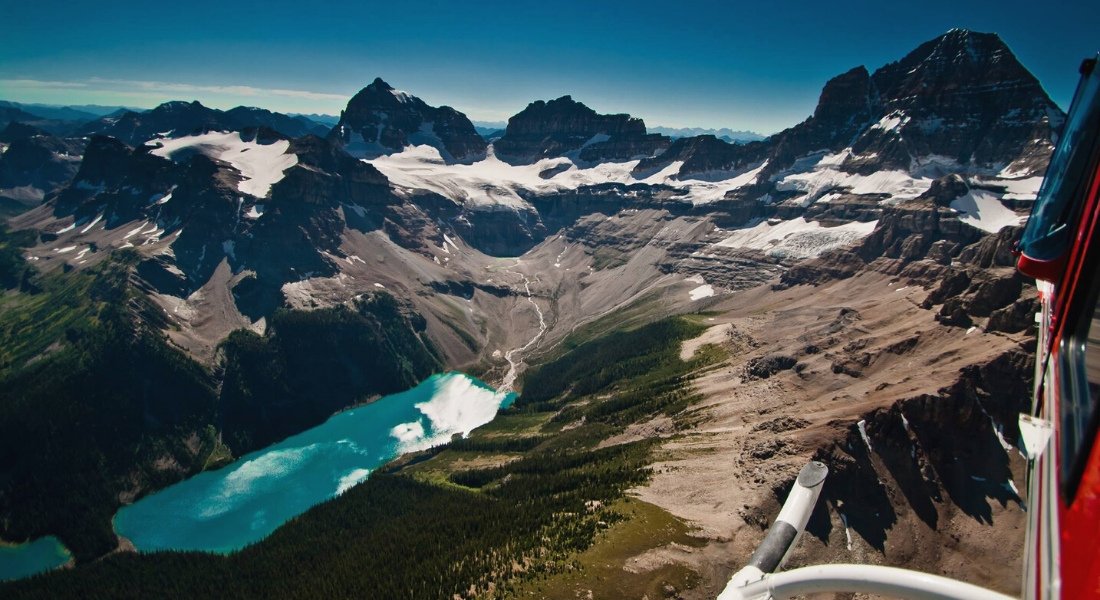 Flying over the Rocky Mountains in a helicopter is a once-in-a-lifetime experience.
What better way to appreciate the beauty of Western Canada's exceptional landscapes?
See snow-capped mountain ridges and alpine meadows unfold before your eyes, as you enjoy a bird's eye view of the most beautiful lakes in the Rockies.
This incredible experience will be one of the "high" points of your trip!
#10 - Discover the joys of winter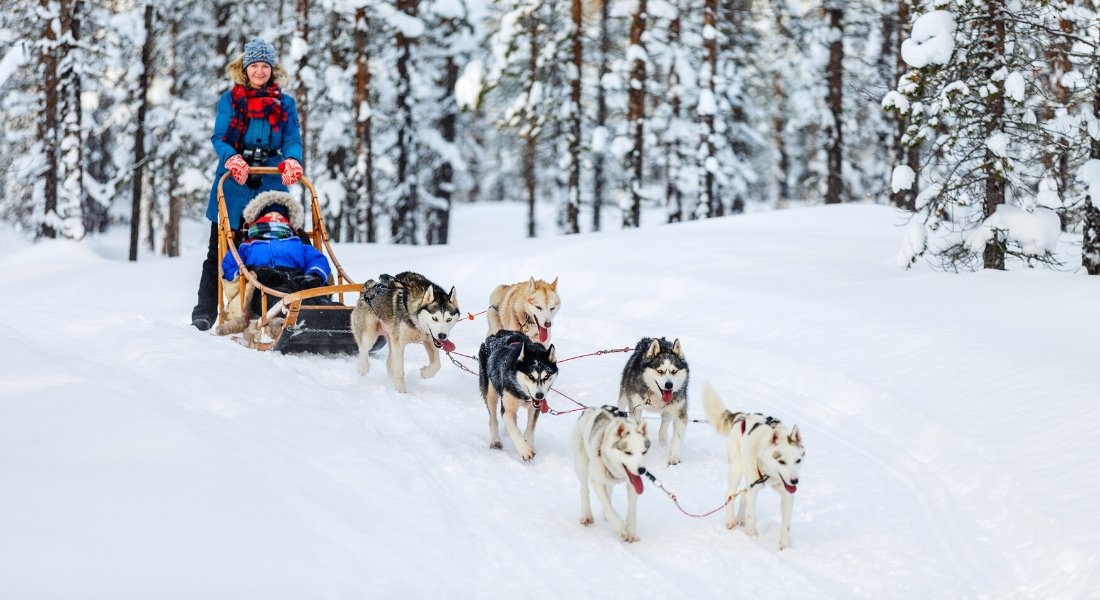 As the renowned Quebec storyteller, poet and singer, Gilles Vigneault, said so well, "My country is not a country, it is winter".
Here, winter lasts for about 5 months so you may as well enjoy it: strap on some snowshoes, hit the ski slopes, go sliding, do some ice fishing...
Some days are mild, others are bone-chilling. It can be surprising at first, but as we often say, there's no such thing as bad weather, just people who are badly prepared for it!
And what a joy to gather by the fire after a fun-filled day in the open air...
You could say there's something for everyone and for all types of adventure!
If you have any other suggestions of incredible Canadian experiences to try before you die, don't hesitate to share them in the comments section below.