5 iconic photo spots in Old Quebec
As the keeper of French culture in North America, a visit to Old Quebec is sure to be one of the highlights of your trip to Canada. 
Put on your best walking shoes and prepare to succumb to the unparalleled charm of this UNESCO World Heritage Site.
Here are 5 places that are not only must-sees, but are also great photo spots that you can proudly post on Instagram or keep in your photo album. 
 
#1- Terrasse Dufferin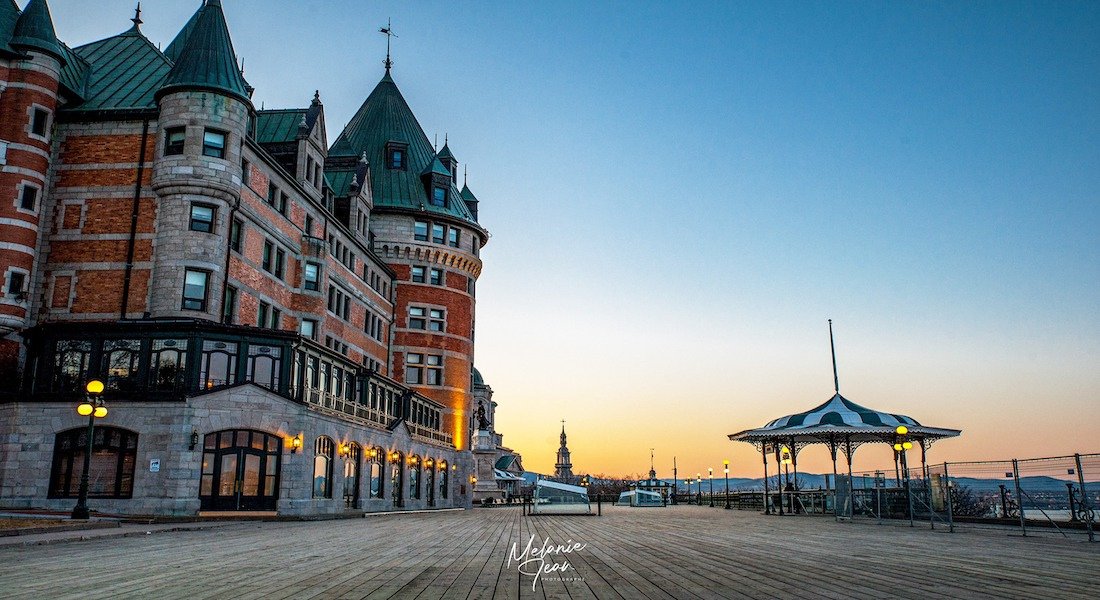 Located in Quebec City's Upper Town, Terrasse Dufferin is definitely one of the first places you'll want to add to your Quebec City itinerary.
This lovely 430-metre-long wooden boardwalk runs alongside the Château Frontenac and overlooks the St. Lawrence River and the Lower Town, offering a variety of angles for beautiful photos.
In summer, the boardwalk is alive with musicians and street performers, while in winter, a popular toboggan slide is set up there.
Built in 1838 by Governor Durham and expanded in 1854 and 1879, Terrasse Dufferin is home to the ruins of the Saint-Louis castle. You can see them through skylights that have been built into the boardwalk.
You can also visit this historic site, which was the residence of French and British governors for more than 200 years, through a guided tour.
#2- Place Royale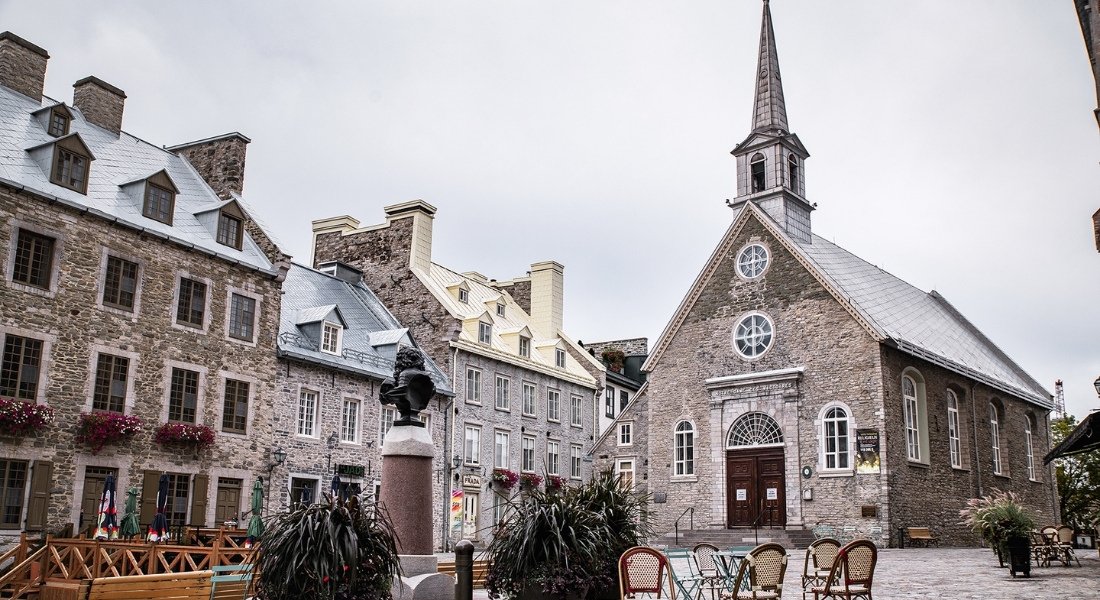 Place Royale is steeped in history: it is here that Samuel de Champlain founded Quebec City in 1608.
You can't miss Notre-Dame-des-Victoires Church, the oldest stone church in North America, and the bust of Louis XIV, the reigning king when New France was founded.
Souvenir and artisan shops, art galleries and restaurants are housed in the surrounding historic buildings.
The atmosphere is particularly magical in winter, when a magnificent Christmas tree is set up in the centre of the square.
#3- Rue du Petit-Champlain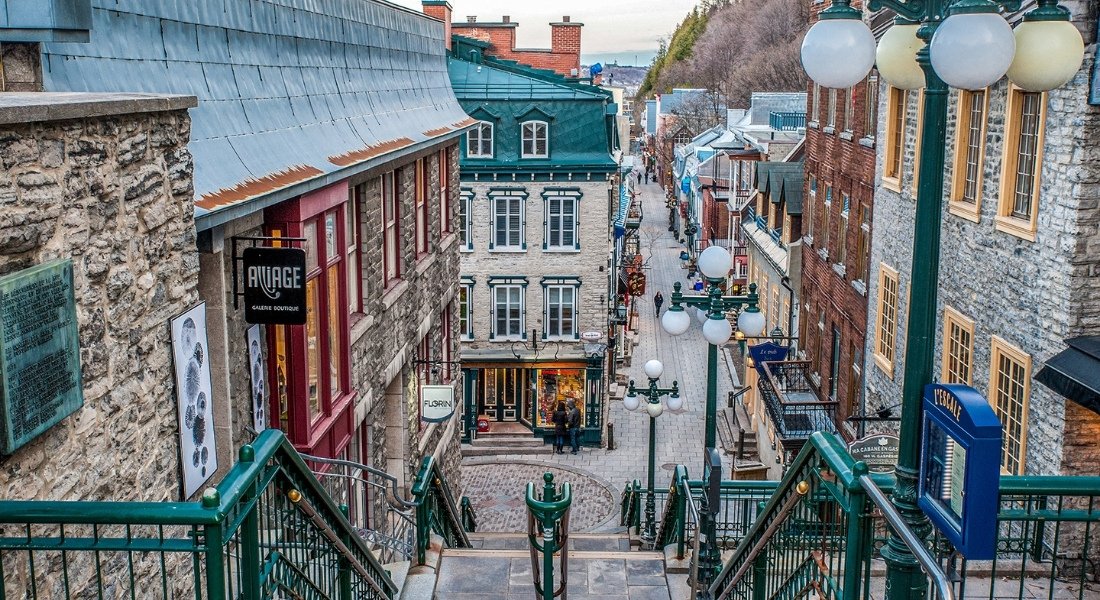 Rue du Petit-Champlain is a must-see in Old Quebec.
Located at the foot of Cap Diamant, this picturesque pedestrian street is lively in both summer and winter alike.
You can get there via the funicular, the Escalier Casse-Cou ("Breakneck Steps"), or the street under the Fort if you are coming from Place Royale.
The atmosphere is enchanting in every season. But after a good snowfall in December, it feels like something out of a Christmas fairy tale!
#4- Terrasse Pierre-Dugua-De-Mons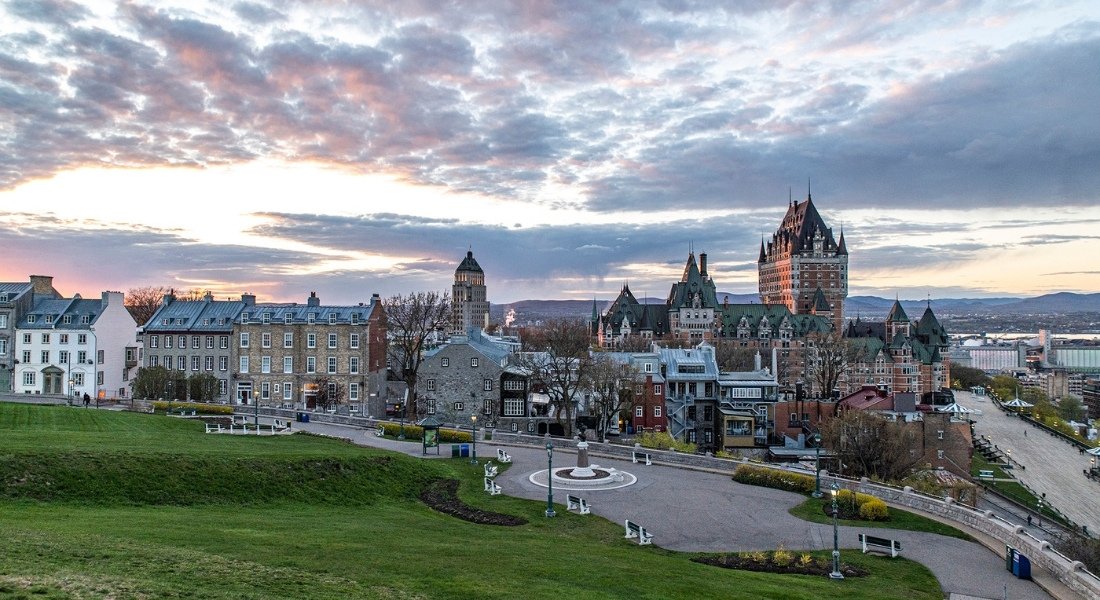 Located in the vast Battlefields Park, next to the Citadelle, Terrasse Pierre-Dugua-De-Mons offers one of the most beautiful views in Quebec City.
You'll have an exceptional view of Château Frontenac, the Lower Town, the river, and the surrounding mountains. 
Just like a postcard!
I suggest going at sunset: your photos are sure to be amazing!
#5- Quebec-Lévis Ferry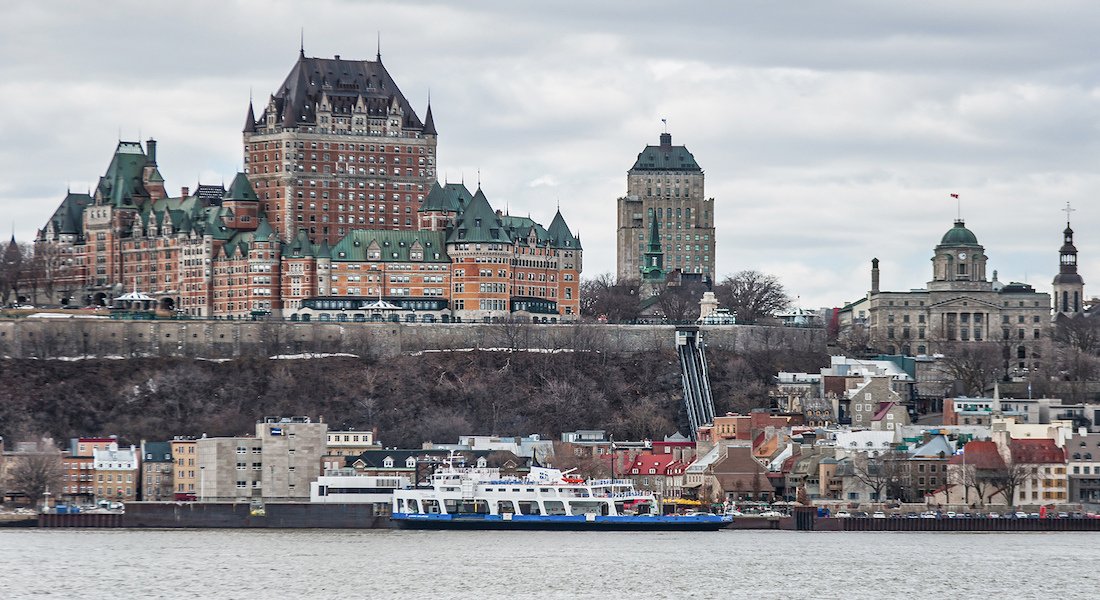 To see Old Quebec from the St. Lawrence River, there's nothing better than a mini-cruise aboard the Quebec-Lévis ferry.
You will enjoy an exceptional view of Old Quebec, with the Château Frontenac perched atop Cap Diamant, dominating the scene.
At $3.75 for adults (free for children under 6), the ferry is an inexpensive activity that will please the whole family.
You can take a round trip without leaving the boat, or get off and walk to Quai Paquet in Old Lévis.
This pleasant and lively public square is very popular at sunset.
So these are my 5 favourite photo spots in Old Quebec.
Do you have any others to add to the list? Share them in the comments below!