ArriveCan : everything you need to know
Planning a trip to Canada in 2021?
In April 2020, the Canadian government launched ArriveCan, a digital tool that allows travelers to submit their information regarding their arrival in Canada and their quarantine plan directly on the mobile app or online.
Along with the health measures in place, the application allows all information to be processed quickly and transmitted to the relevant provincial authorities, which is essential for travel during a pandemic.
In addition, it allows faster border crossing and limits contact.
 
Who is required to use ArriveCan?
Since the order of November 21, 2020, all air travelers destined for Canada must submit their electronic information through the ArriveCan application before boarding their flight.
Travelers crossing land or sea borders must also provide this information.
ArriveCan is therefore essential to any travel to Canada in times of COVID-19.
The information to be transmitted includes:
A Self-Assessment of symptoms of COVID-19
The reason for your travel
Your need for a COVID-19 negative test prior to your travel
A quarantine plan to follow on arrival - including your 3-night hotel reservation if you're an air traveller
Your personal contact details and a list of resource persons
Travelers wishing to enter Canada will then need to be able to provide their ArriveCan receipt to border officials.

Exemptions
The following persons are exempt from providing their information via ArriveCan:
Important:
Penalties for those who fail to comply with the rule range from a verbal warning to a fine of $ 1,000.
The declarations provided using ArrivalCan alone are not sufficient to guarantee you access to Canadian territory. You still need to apply for an eTA or VISA, when necessary, depending on your country of origin.

ArriveCan : how does it work?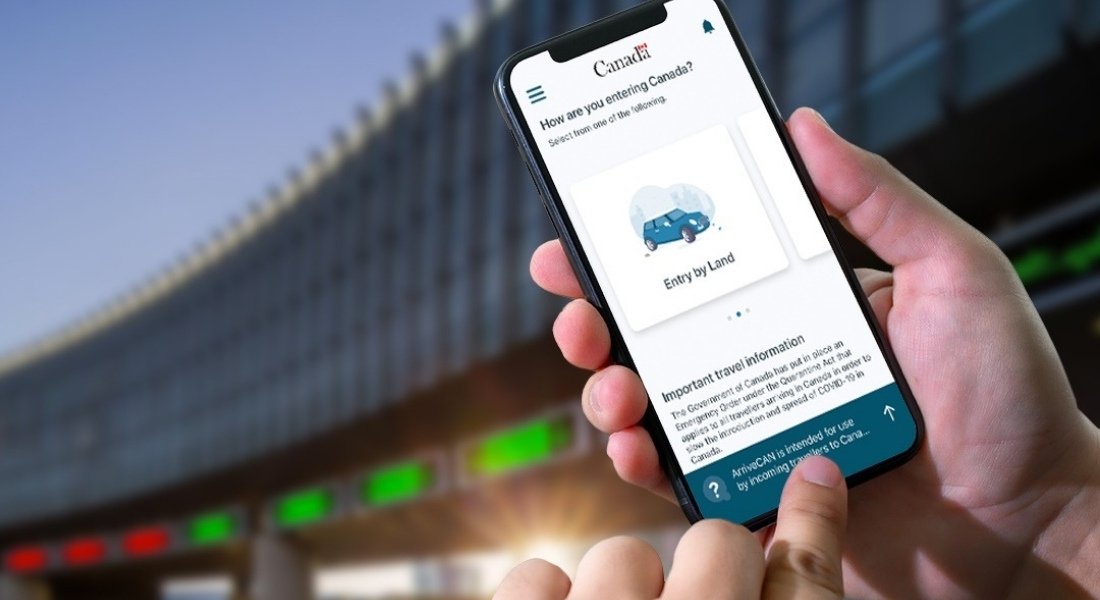 Before your travel :
First you need to download the mobile app and create your file.
You can access your file up to 90 days before your departure on the app and up to 14 days on the online version.
Applicants who cannot submit their documents using their mobile phone can do so from any type of electronic device, such as a computer or tablet, here.
Once your file is created, enter your information.
Your personal information :
Name
Date of birth
E-mail adress
Phone number
Information on other travelers accompanying you

Your travel information :
Your arrival date
Your port of entry or your flight number, arrival airport and airline used
The purpose of your trip (Unfortunately, your road trip in Canada alone is not a valid reason for travel these days. )

Your self-assessment of health :
Symptoms of COVID-19 that you may have
Your proof of a negative COVID-19 test in the 3 days prior to your travel

Your quarantine plan :
Attestation of having a place to do your quarantine
The address of your place of quarantine or isolation - or your trip reference code for your 3-night reservation at a government-authorized hotel (for air travellers only, unless exempt)
A declaration as to the presence of vulnerable people at your quarantine location
The type of environment: group living, single-family home, etc.
The deliveries you expect to receive during your quarantine
Good to know :
If your quarantine plan is not adequate or you do not have the financial means to allow yourself a safe quarantine, you will be forced to self-isolate at a designated quarantine facility. 

When your information has been submitted, you will receive a confirmation receipt. Your receipt will include a 6-character code that proves the transmission of your information.
Keep it, as you will need to show it to border officials.
Your use of ArriveCan also allows you faster entry, via the app-only user lanes at Calgary (YYC), Vancouver (YVR), Montréal-Trudeau (YUL) airports and Terminals 1 and 3 of Toronto Pearson (YYZ).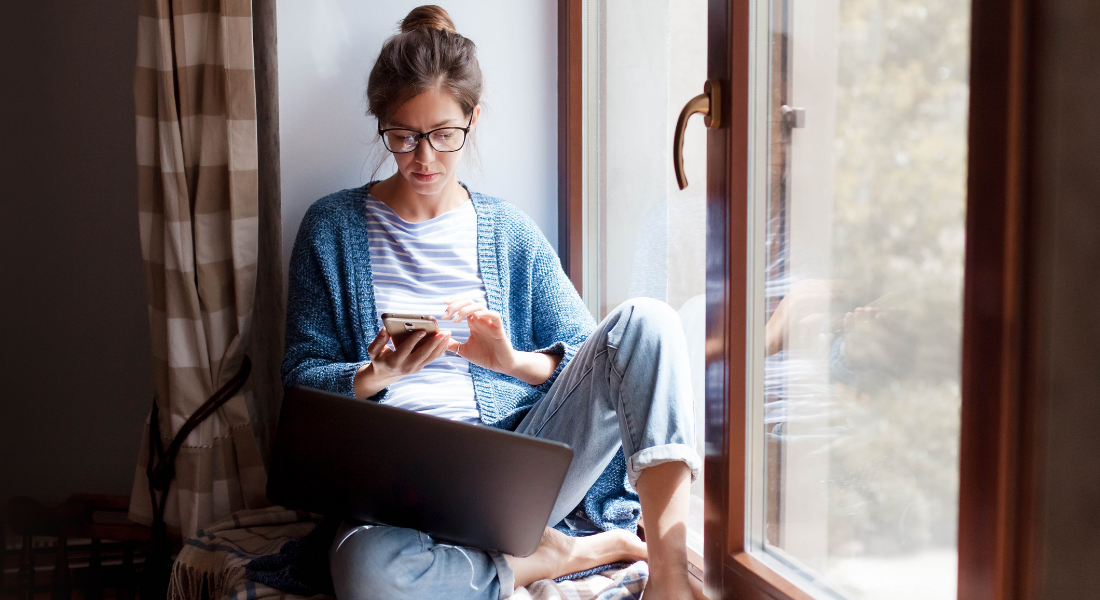 Once you are in Canada :
Once in Canada, you will need to keep the application on your device.
You must also, within the first 48 hours of entering Canada, confirm that you have arrived at your address declared for quarantine.
You will then have to complete a daily self-assessment of your symptoms related to COVID-19, from the application itself, until the end of your isolation period or, if applicable, until the onset symptoms.
 
Calculation of your 14-day quarantine 
Day 1 of your quarantine begins the day you arrive in Canada, even if you arrive in the evening.
For example, if you arrive in Canada on Thursday at 10 pm, it is still your day 1. Your first authorized outing will therefore be on Thursday, two weeks later.
If you were to come into contact with someone who tested positive for COVID-19, or show symptoms, your 14 days will start again on that date.
That is, if you were on your day 5 and you are experiencing symptoms, or someone you are quarantined with tests positive, you start the calculation again on day 1.
 
PRIVACY 

ArriveCan will not use your location using your smartphone's GPS to track you.
Only your information provided will be received and analyzed. Your personal information is therefore protected.

ArriveCan step-by-step video by land and air
 
And that's it for the use of the ArriveCan digital tool.
If you have any additional questions, please feel free to leave them in the comments section below!